The 21-yr-old student from Kerala who was trolled for selling fish after college, was all smiles when she walked the ramp to promote khadi products in the state capital.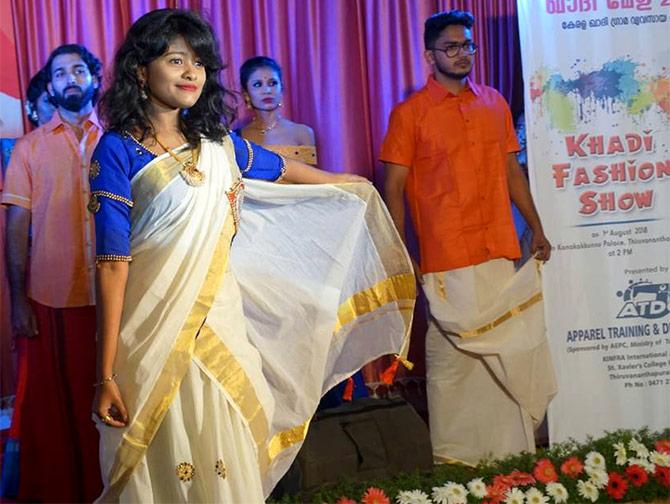 Catapulted to fame after being trolled, Hanan, a college student who sold fish to raise money, walked the ramp wearing a traditional half-saree to promote Khadi products here.
She was all smiles and confident when she took part in the fashion show organised by the state-run Kerala Khadi Board as part of its Onam-Bakrid Expo yesterday.
The 21-year-old was viciously trolled and cyberbullied recently after the story of her struggle to fund her studies and take care of her family was widely shared on social media.
Clad in a designer khadi Kerala half-saree, Hanan walked the ramp amid thunderous applause from the audience at the Kanakakkunnu Palace in the heart of the city.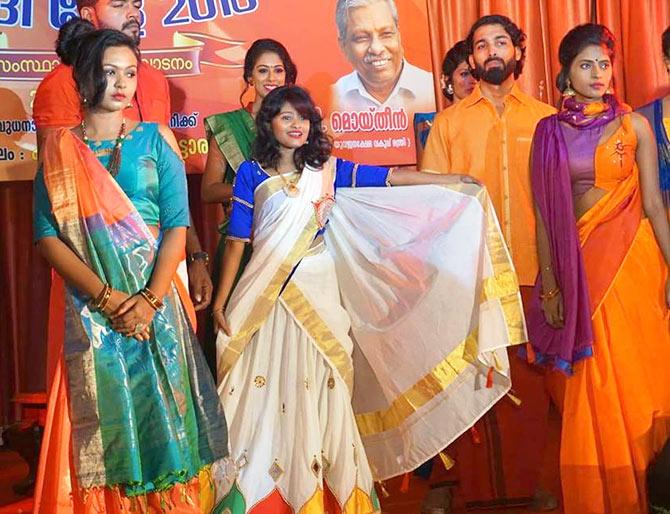 The stage and packed audience was not new to Hanan as she had also worked as an anchor and flower girl for programmes to find money for her survival.
Khadi Board vice chairman Shobhana George said the student was all happy to take part in the government-sponsored event.
"She considered the opportunity as a recognition for her struggles to stand on her feet. She walked the ramp very confidently. Everyone appreciated her after the programme," George told PTI.
The board would give similar platforms to her in future if any suitable opportunity arose, she said.
Hanan also visited chief minister Pinarayi Vijayan and opposition leader Ramesh Chennithala and thanked them for their support before taking part in the fashion show.
She had described herself a "daughter of the government" who wishes to be protected while Vijayan later said in a Facebook post that he had assured her all government support and asked her to go ahead with courage.
A Bachelor of Science student at a private college at Thodupuzha in Idukki district, Hanan's story had gone viral last week after a Malayalam daily reported her struggles.
Her touching story was widely shared on social media by several people, including film artistes and politicians.
But, a section of social media users expressed doubts about her story and claimed it was "fake".
The chief minister had directed the police to initiate action against the cyber bullies following which a man had been arrested under various sections of the IT Act and the Indian Penal Code