The Austrian capital is famous not only for its grand architecture, music and art, but also for its open spaces and excellent public transport, points out Uttaran Das Gupta.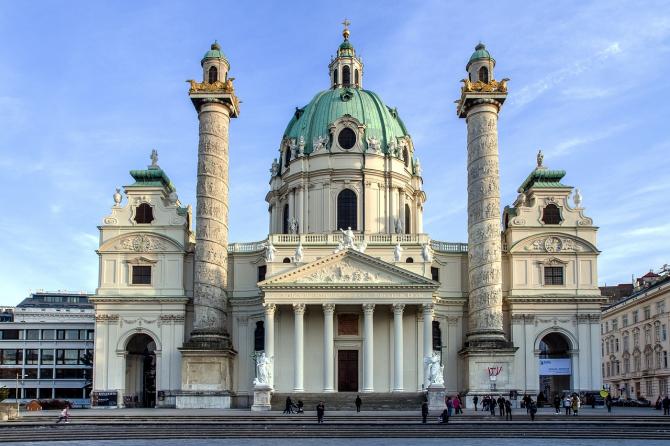 My friends told me to carry sunscreen before I left for my first European trip in the summer of 2018.
"I live in Delhi," I told them. "I think I can bear the heat of a European summer."
This was the foolhardy confidence of one who had never travelled, of the frog in the well.
Arriving in Vienna, which was overrun with tourists, on a late July afternoon, I found myself sunburnt and dehydrated into lightheadedness.
As I waited for my Airbnb host to arrive and let me in, something near my feet caught my eye.
Embedded in the pavement near the entrance of the early-20th century, multi-storeyed building were brass plaques bearing the name of four Jewish people who had lived in this house before they were deported to a concentration camp.
These were examples of the stolpersteine, or 'stumbling blocks' that German artist Gunter Demnig has been travelling all over Europe since 1992 to lay.
The 10 cm square brass plaques bear the names of Jews murdered by Nazis.
I was staying in the old Jewish quarter, where several pavements were lined with such 'stumbling blocks'.
I had seen them earlier, in Berlin and Hamburg, and would see many more in Prague.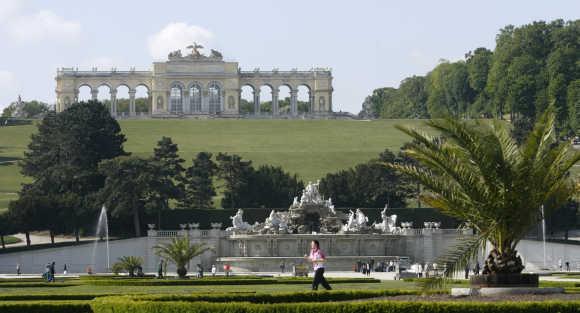 On March 12, 1938, Nazi Germany led by Adolf Hitler annexed Austria.
The Nuremburg laws were applied.
According to Robert S Wistrich's Austrians And Jews In The Twentieth Century, there were about 176,000 Jews in Vienna in 1938.
By 1945, nearly 50,000 had been deported and about 1,26,000 had emigrated, after paying the Reich Flight Tax.
One of Austria's most famous citizens to pay this tax was Sigmund Freud.
His house, only a few kilometres from where I was staying and now a museum, was searched by the Nazis within three days of occupation.
Freud was allowed to leave after paying 31,329 reichsmarks.
He took along not only his family but also his domestic staff.
But four of Freud's sisters, who remained in Vienna, perished in concentration camps.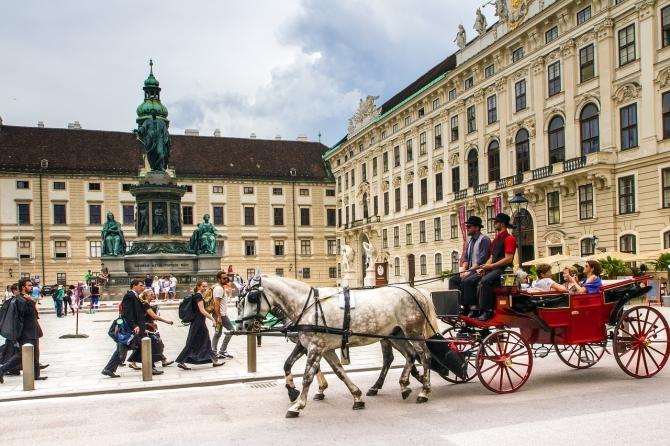 The Austrian capital has come a long way since those grim days.
So much so that it has been named the most liveable city in the world for the second consecutive year, with a nearly perfect score of 99.1, by the Economist Intelligence Unit's global liveability index.
The city was the imperial capital of the Austro-Hungarian empire till the end of World War 1.
It is famous not only for its grand architecture, music and art -- it was home to Mozart in the 18th century as well as early-20th century artists Gustav Klimt and Egon Schiele -- but also for its open spaces and excellent public transport.
I took the metro a few times, but preferred to walk around the cobbled streets, filling my bottle at water fountains and diving into cheap pubs or cafes when I felt tired.
A friend I was to travel with cancelled her plans at the last minute.
Quite the antithesis of Before Sunrise (a 1995 romantic drama set on a train, largely in Vienna), I thought gloomily.
How many meals can one have alone? How much beer or aperol spritz can one drink alone? The pleasures of solo travel, so eulogised in popular culture, were lost on me.
But Europe's famous museums of art have provided succour to many disturbed hearts and minds.
One of the first I visited was the Leopold Museum in the MuseumsQuartier, which has a large collection of early-20th century Austrian art, including works by Schiele and Klimt.
An exhibition of Klimt's works, along with Koloman Moser and Richard Gerstl, was being advertised.
It was the 100th year of Klimt's death.
The advertisement highlighted Klimt's Death and Life and Moser's Venus in the Grotto.
One painting conspicuous by its absence was Portrait of Adele Bloch-Bauer I.
The remarkable painting with Klimt's characteristic golden leaves was stolen by the Nazis from the Jewish family of its subject.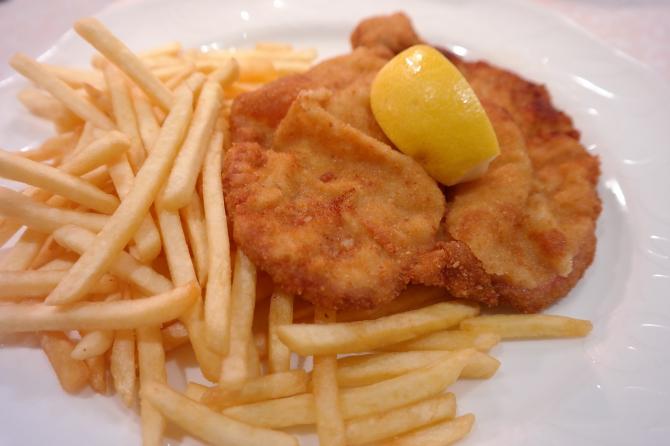 The legal battle for its restoration to the Bloch-Bauer family was dramatised in the 2015 Helen Mirren-starrer, Woman In Gold.
On the evening before my departure from Vienna, I ate a Wiener schnitzel, or Viennese cutlet, at a cafe in the Jewish district by way of farewell to the city.
Walking back to my room, I heard bells behind me.
Two young boys on cycles were trying to pass.
As I made way for them, they smiled and, called out: "Dankeschön! Dankeschön!"
I could not help notice that they were dressed in the traditional Jewish costume.
Love travelling? SHARE your tips with us in the message board below.
Uttaran Das Gupta's novel, Ritual, will be published later this year. He was in Austria as a Robert Bosch Foundation India-Germany Media Ambassadors fellow.