Last year, we'd asked you, dear readers to send us pictures of your tiger sightings in India.
Here, Dr Chirag Patil describes how he spotted 15 tigers at Tadoba Andhari Tiger Reserve in Nagpur, Maharashtra.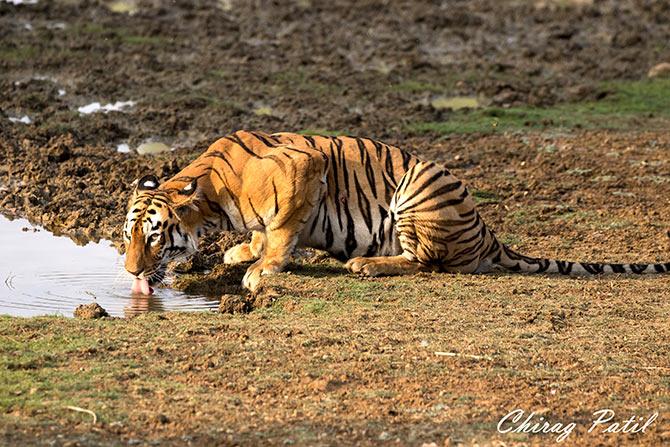 It was the third safari of our tour.
We had already witnessed about 15 tiger sightings and were quite satisfied.
Here are some pictures of the sightings: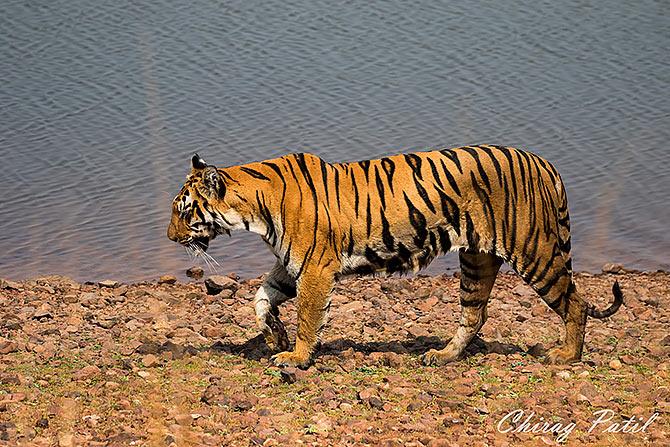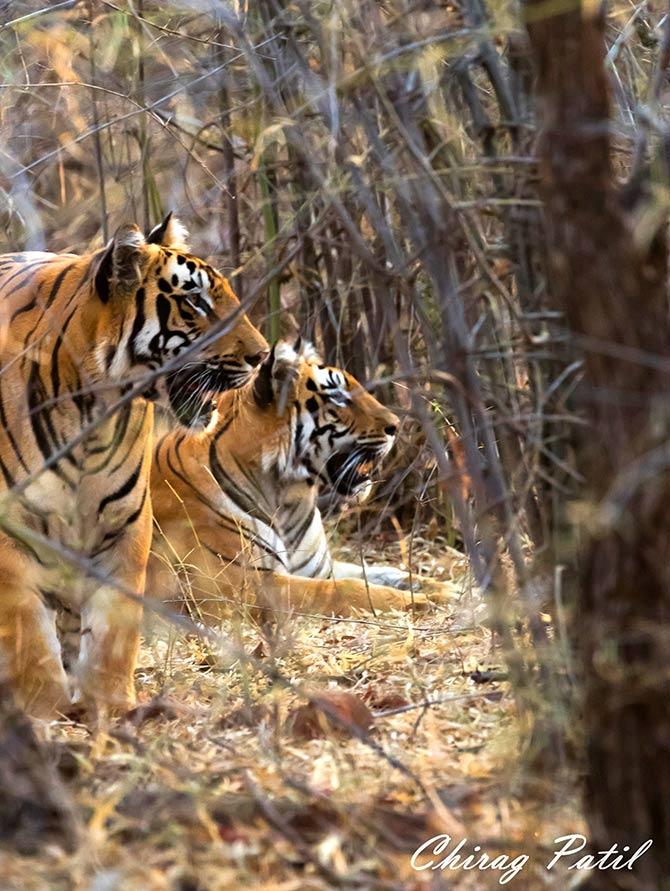 We had seen Maya and her two cubs near a waterhole in the afternoon safari. However they were about 70 metres away.
Towards the end of our safari, we went back again to see her.
There were already 10 gypsies lined up.
Our eyes and necks were glued to the right, towards the water hole.
We could see the sambhar giving a call indicating that she might be inside the bushes, next to the waterhole and might come out to drink water.
Forty minutes went by and there was no sign of her.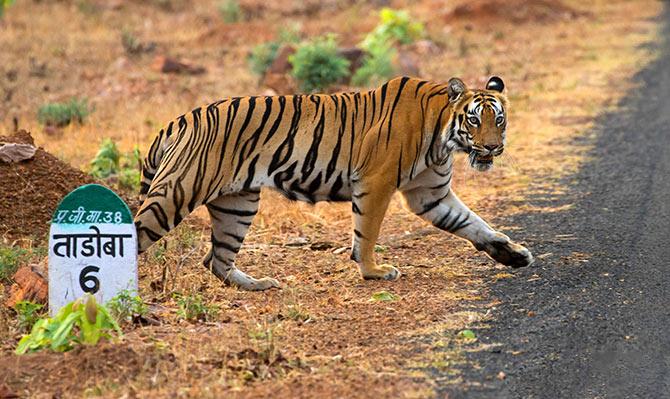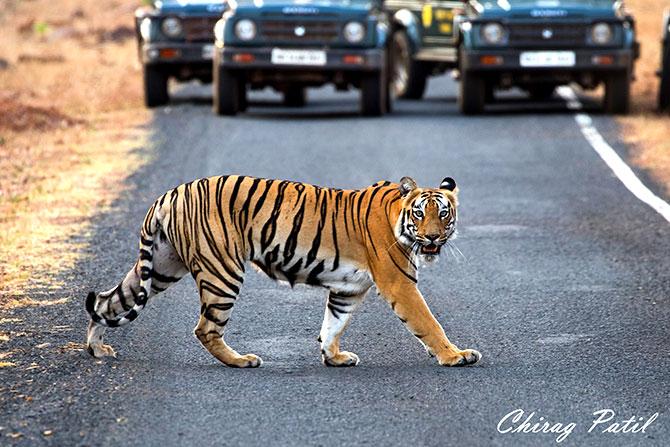 When it was time to return, someone whispered excitedly, 'Arey wo idhar se aa rahi hai" (Hey, she is coming from here).
And there she was, on the opposite side, walking towards our gypsy from the left side, head on.
It was a photographer's delight.
There was pin drop silence as she continued her majestic walk.
The only sound you could hear was the camera shutters going crazy.
She crossed the road ahead of our gypsy which was hardly 2 to 3 metres away and went towards the water hole to quench her thirst.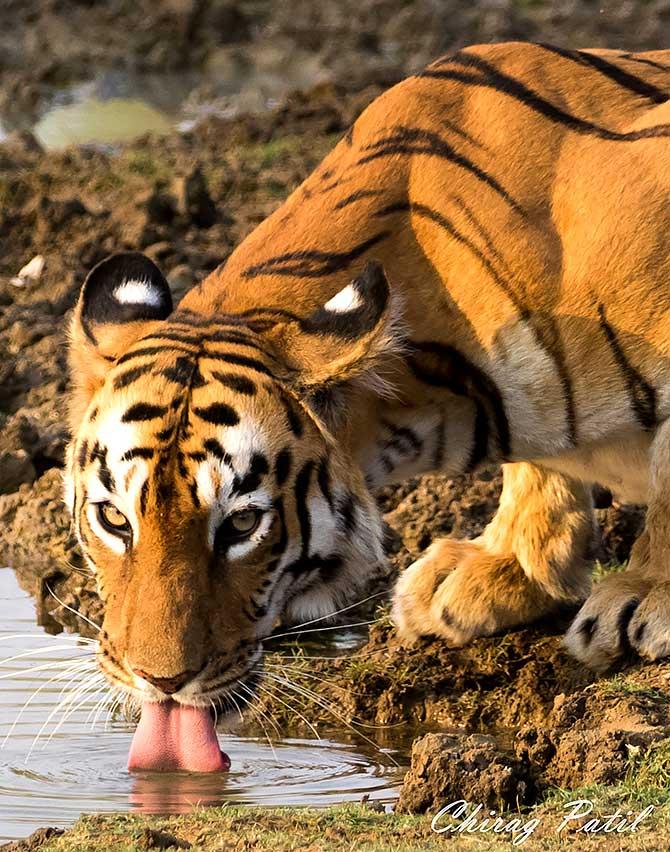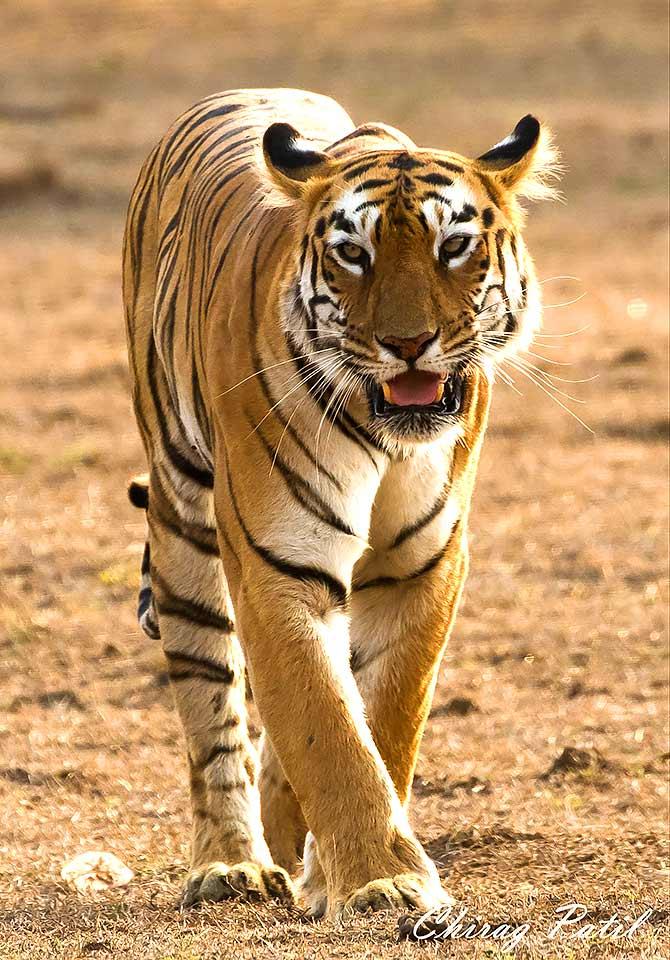 She looked radiant as her golden yellow skin glowed under the rays of the setting sun.
It was a sight to behold.
She posed for about 10 minutes and walked away.
Now I know why she is the most popular tigress at Tadoba.
She is the undisputed Queen!
---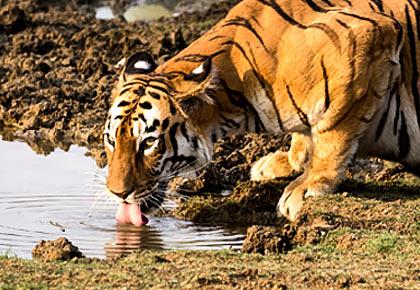 Dear readers, have you seen a tiger in your life?
How and where did you spot it? What was the experience like?
Do you have a photograph or a video? How did you click it?
We want you to share your stories, videos and photographs with us.
Write in to us at getahead@rediff.co.in (subject: I spotted a tiger) along with your NAME, AGE, LOCATION and photograph, if possible. We'll feature the best ones right here onRediff.com
Disclaimer: The photographs featured in this series are, to the best of our knowledge, original entries submitted by readers. Rediff.com does not assume any responsibility for their originality.