We've been asking you to share your most interesting #India-Photos and travel stories.
Ashutosh Topey, an IT professional from Hyderabad takes us through his recent Himalayan adventure trek.
The breathtaking pictures he's clicked using One Plus 6T will blow your mind.
I was always fascinated by the idea of trekking to Himalayas.
So when the opportunity came my way this summer, I jumped over it.
It turned out to be the most memorable experience I ever had in my life.
The trek was organised by Adventure Activities Planners, New Delhi.
The group had students, teachers, and some parents from Silver Oaks School International School from Hyderabad, Bangalore, and Vizag.
I was joined by my wife Sujata and son Aniket on the trip.
We were informed that the weather in Himalayas is unpredictable -- there could be snow, rain, hailstorm anytime of the year.
So we packed three layers of warm clothing, monkey caps, and a poncho to keep us warm.
To train ourselves for the trek, we planned three months in advance by going for long walks to enhance physical strength.
We even tried trekking to some nearby forts.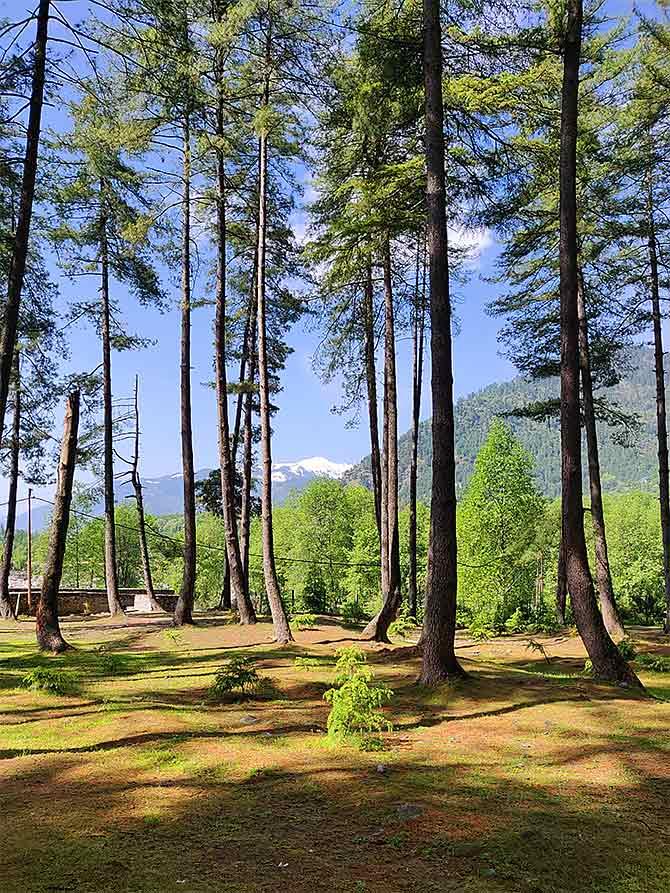 Our trek was scheduled in the last week of April 2019.
The five-day trek started at the base camp near Manali which was surrounded by tall trees.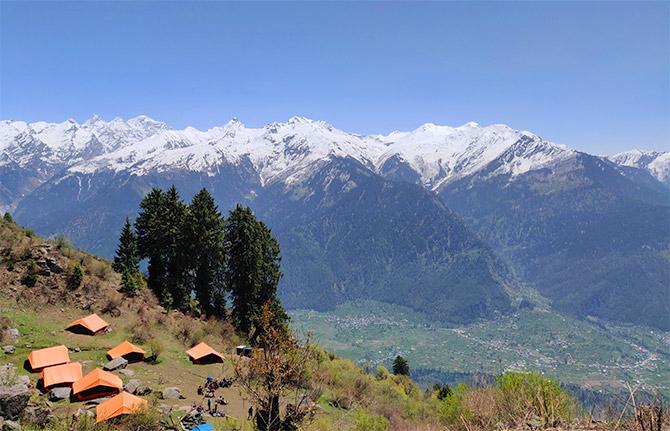 On Day Two, we trekked from base camp to Camp 1 which was located at Rihyush Thach (8,800 feet).
Mules would carry our luggage from one camp to next one while we just carried a small backpack with water bottle and some light snacks.
After reaching the base camp, we would step out for a weather acclimatisation walk to adjust ourselves to the weather conditions.
It was mesmerising to watch the snow clad Himalayan range and beautiful green valley.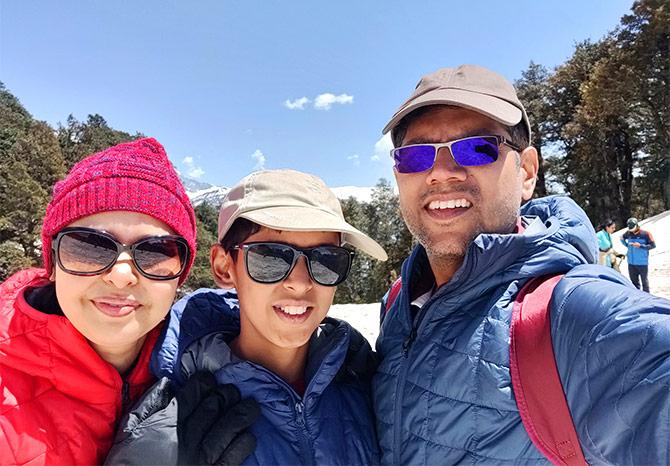 Reaching Mali Pass (12,500 feet) was the most exciting part of the trek as we reached the top and could play in the snow.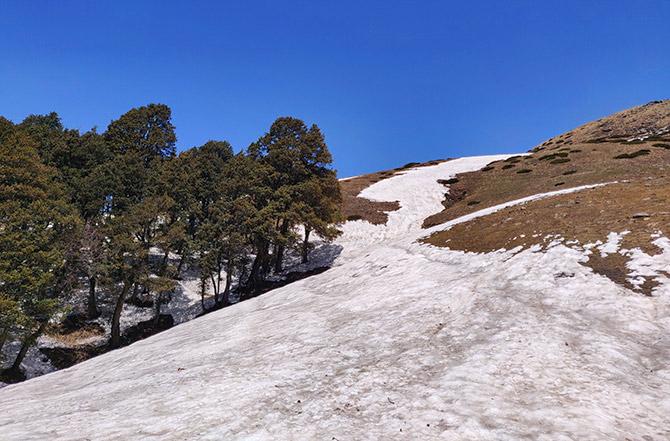 While descending from the top, we camped again. We were awestruck by the beauty of Kullu valley and the Himalayas.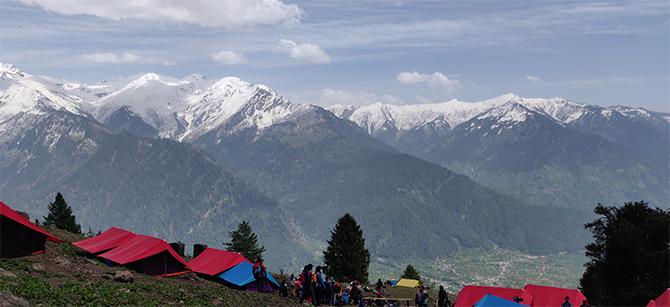 If you look at the pictures, it would be hard to tell it apart from a perfect painting.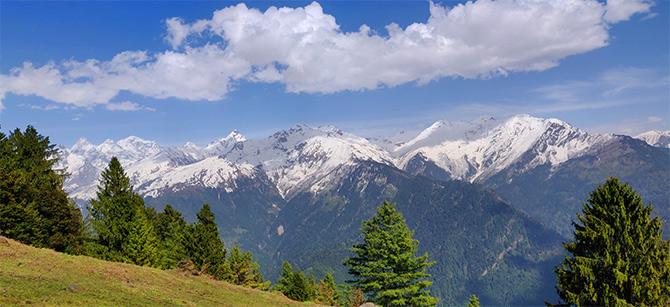 Trekking is an experience which teaches you lot of lessons.
You realise the importance of team work, physical well being, goal orientation, time management and lot more.
It is an enjoyable journey and you feel internally satisfied when you reach the mountain top and take a bow in from of grand Himalayas!
Someone rightly said, 'You can take a man out of a mountain but you can't take a mountain out of a man.'
The beautiful memories of grand Himalayas will remain forever itched in my mind!
---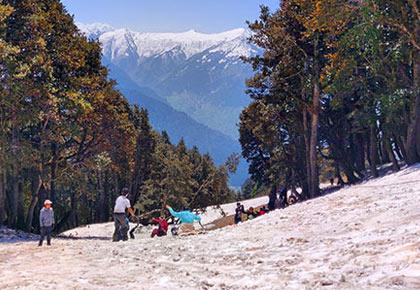 Readers, do you have interesting pictures and stories of India that you'd like to share?
Simply upload your #India-Photos on ZaraBol along with a short description of the place and we will publish them right here on Rediff.com!
You may also write to getahead@rediff.co.in (subject: Travel pix) and share your travel stories and experiences with us.
Click here to see all India-Photos published on Rediff.com.
Disclaimer: The photographs featured in this series are, to the best of our knowledge, original entries submitted by readers.