We'd asked you, dear readers, to share your travel experiences and tell us if you have a message for Indian tourists.
Rediff reader Sanjay Yadav, 36 from Pune shared his experience:
My wife Priya and I visited Australia in 2013.
Since we prefer travelling on our own, we had an extensive itinerary for the 25-day trip.
We took many flights during the trip.
We had completely forgotten the noise and chaos back in India because in Australia, people knew how to behave in public places, especially while travelling on an airplane.
We never encountered Indians during the trip.
Towards the end of the trip, we were flying from Cairns to Melbourne.
As usual, the flight was as quiet as it could be until we heard two Indian couples chatting in their mother tongues at the back of the plane.
Their volumes rose as our flight progressed.
We were quite embarrassed because everyone was disturbed but nobody would complain.
Since it was a small aircraft, their conversation was too disturbing.
I feel, as far as we can, we should observe and follow the local rules.
It will make life easier for both visitors and locals.
We represent India when we travel overseas!
Our actions will not create opinions for one individual but for the entire nation. So please follow local etiquette.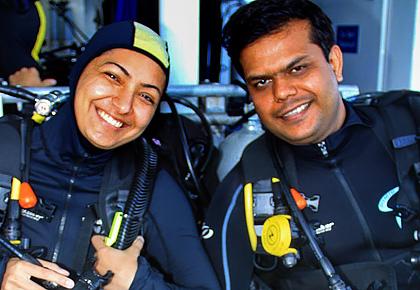 ---
Dear readers, do you feel as Indian tourists, we often misbehave and disrespect the culture of a place we visit?
Did you have a similar experience? Did you do something about it?
Do share your experience. Also, tell us what advice you'd like to share with Indian travellers planning to visit a new place or country.
Please send details of your experience and travel tips to getahead@rediff.co.in (subject: Tips for Indian tourists) along with your NAME, AGE, LOCATION and a photograph, if possible.
We'll feature the best responses right on Rediff.com.