We'd asked you, dear readers, to share your travel experiences and tell us if you have a message for Indian tourists.
Rediff reader Amrita Mukhopadhyay, 44 from Kolkata shares her experience of travelling with an Indian group in the UK.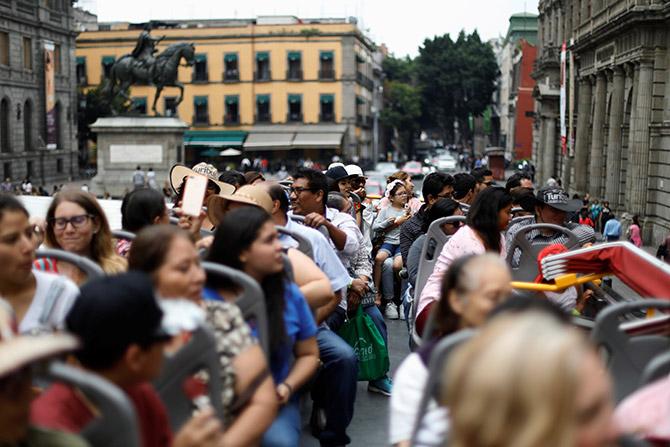 I used to stay in the UK during 2013-15.
In the summer of 2014 our family of three including my husband, our 13 year old son and I took a two-week trip to the rest of Europe.
Because of our preference for Indian food we booked our trip with a reputed UK-based Indian travel agency.
Our plight began at the very start of the journey.
There were chatty fellow Indians in the bus.
During the journey through the very beautiful locales, they were chatting loudly, playing prolonged antakshari in the bus which caused headache to many of us.
They even shared obscene jokes.
This continued throughout the 2 week trip.
My husband complained to the tour manager and he said this (behaviour) was nothing compared to some other groups.
During the trip, we travelled with European groups also and the atmosphere was much quieter.
I have noticed the same thing many times while living and travelling abroad.
There are some fellow Indians who create a lot of inconvenience to the other travellers with loud chatting and misbehaved kids.
My request to my fellow Indian tourists is: Please maintain some decorum both in India and abroad while travelling.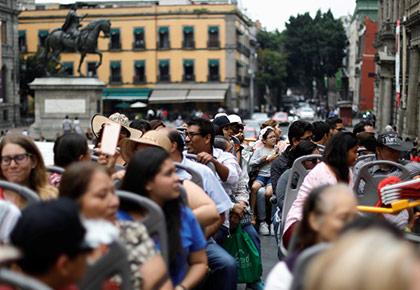 ---
Dear readers, do you feel as Indian tourists, we often misbehave and disrespect the culture of a place we visit?
Did you have a similar experience? Did you do something about it?
Do share your experience. Also, tell us what advice you'd like to share with Indian travellers planning to visit a new place or country.
Please send details of your experience and travel tips to getahead@rediff.co.in (subject: Tips for Indian tourists) along with your NAME, AGE, LOCATION and a photograph, if possible.
We'll feature the best responses right on Rediff.com.