Learn about the place, its climate, details about the activity, its risks and also what you are expected to do, suggests Milind Bhide.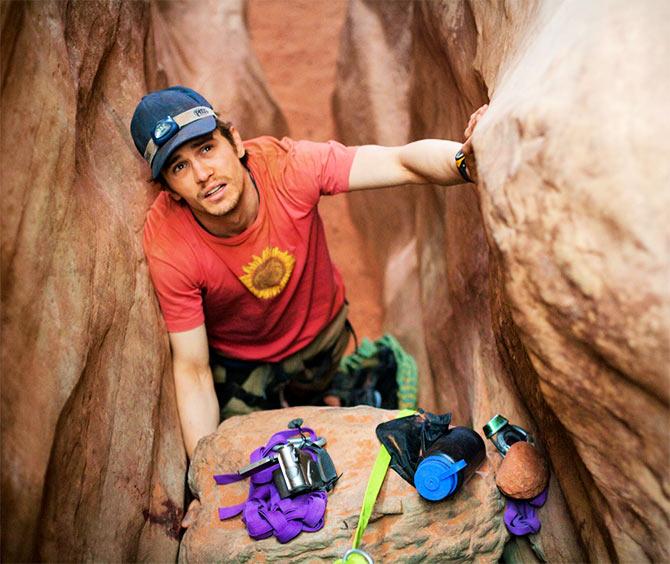 Over the years, the number of people wanting to go on solo and adventure trips have increased.
And so have the challenges that come with it.
If you are doing it for the first time, there can be a thousand questions building up inside you when you have finally decided that you indeed want to go on an adventure holiday.
Here are some things to know before signing up for that dream adventure trip to cut down on the confusion and just begin!
1. Research well.
It is important to know what you are getting into.
Take time out to learn all about the adventurous activity you are going to undertake.
Learn about the place, its climate, details about the activity, its risks and also what you are expected to do.
It helps evaluate if you are ready for it or not!
2. Hire an expert
If you are trying something totally new, join someone who has experience in the field.
Having expert guidance is necessary before you go on adventurous trips.
It is always important to know the operator and also if they have the required experience in the outdoors as well as a service provider
3. Elements of risks involved
Take up travel insurance to ensure you are covered and will be safe even if things go wrong.
There are certain insurance providers who cover emergency helicopter evacuations as well.
This is necessary when you are travelling in remote locations during when undertaking any adventurous activities.
4. A kit list
On an adventure trip you will need a variety of equipment and amenities to keep it easy and safe for you.
A kit list includes activity shoes (according to the adventure you choose), a secure hat, sunglasses, dry towel, water bottle, warm clothes, waterproof gears, first aid kit, personal medicines etc.
Check with your tour operator and get your kit list ready!
5. Documentation
No matter where you are travelling to, proper documentation is must.
When signing up for an adventure trip keeping a copy of documents like ID proof, emergency contact numbers, permits, citation, visa, passport, etc with you helps.
It's helpful if you can keep a scanned copy and a duplicate set of your original documents in a secure place or on your e-mail.
6. Safety first
Safety is a priority! Always!
Check if the operator you are booking with follows high safety and quality standards.
Don't hesitate to ask questions until you feel safe.
The operators should have the safety equipment, gadgets, and resources to keep you safe.
Guides who have done their outdoor training and also have first aid qualification
7. Internal engineering
Before going on an adventure trip, ensure that you are ready for the task.
There should be preparation for your stamina, strength, and confidence to take up the trip.
Gradual practice with uphill walks, cycling, exercise with weights or body weight exercise, can help you gain strength and courage to go for it.
8. Experience
Beginners will have to start by taking up activities that they intend on doing to start with their adventurous activities.
If you are going for a trek, walking uphill and on uneven terrains can help.
Get used to experiencing the activities at some level to prepare your body and mind for the final day. And even though it might be an easy task, a little preparation goes a long way.
9. Medical condition
If you are suffering from medical condition/allergies, taking care of your medicines, equipment or food should be your first concern.
Make sure you share all the information with your operator and evaluate if you are fit for the activity.
The experts can best tell you how to handle your medical conditions while doing the activity.
If you have any health concerns like back pain, joint pain, etc make sure that you qualify for the adventure trip you want to go on!
10. Physical and mental fitness
Physical and mental fitness has a key role to play during adventure trips.
Indulge in regular exercising, maintaining a healthy diet, meditation, and sleep for your best self.
All of these make you stronger for adventures ahead.
These can be a lot to check before you begin with your trip, but once you get on with them, it is worth the effort.
Milind Bhide is founder and managing director at Countryside Adventure Holidays.