Saagar Panchal shares some simple tips to make your travel smooth and safe.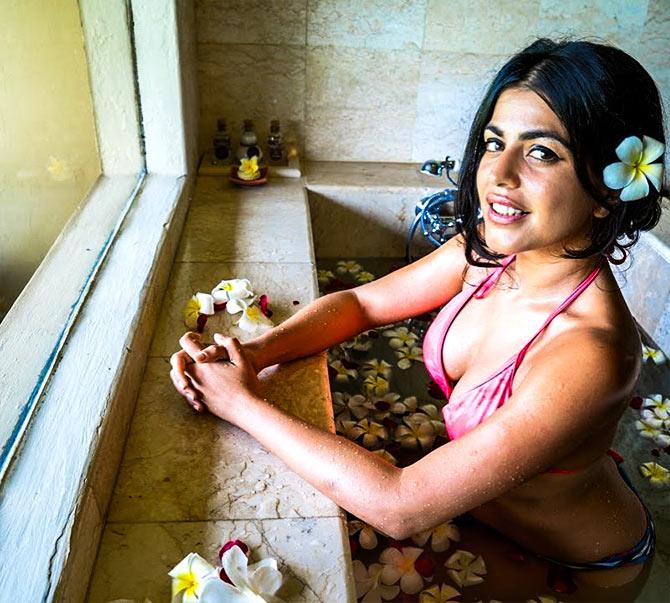 Photograph*: Kind courtesy Shenaz Treasury
It doesn't matter really how you travel as long as you are careful enough to plan and know how to stay safe.
You could be travelling to a developing country or discovering a little known place.
You may not speak their local language and may be on a budget.
No matter what conditions you travel in, it is absolutely possible for women to travel safely.
For most women, travel is a necessary tool for growth and discovery, made incredibly easy and safe with technology.
Safety and security are important factors when it comes to looking for lodging and accommodation.
There are some simple things women travellers can do on their own to ensure that their hotel stay and the entire travel is 100 percent safe.
Here are some tips to ensure safety first:
Research, research, research
Born in the lap of technology, our new age Indian women have the benefit of smartphones and ultra-fast internet creating a perfect opportunity to research and plan before they actually move out to travel.
Bleisure travel and pre-booked hotels
The safest way for women travelers to have fun is to make a little extra of their work trips.
When an office books a hotel for a travel trip, be assured that they will book a safe hotel, villa, resort or even an apartment.
The millennial and Gen Z women travel to exotic destinations for work and stay an extra few days only to submerge themselves in the local culture and experience something new.
Wouldn't it be a crime not to unwind on a beach or explore an unknown city's foodscape after that important conference?
Not to mention a wasted opportunity to spice up the Instagram feed or update your boring Facebook profile picture.
Check for multiple reviews (both via friends and family and via online forums too)
I strongly suggest that women must check reviews online of the hotel or villa and the neighbourhood it's in so you can see which areas seem safe.
Also don't forget to call up friends and close ones to get honest reviews.
There are lots of great networks where you can connect female travelers all around the world.
You may ask them about the customs, traditions and things to do in their area or even make plans to meet up.
Always share your itinerary with someone back home
We all love solo travels but I strongly recommend that before one moves out, it is important to share your itinerary with at least one person who's not traveling with the traveller.
Someone back home must have a general idea of where the traveller will be and when in case something goes wrong where they can get in touch with them.
Don't forget to inspect the room
Last but not the least, before you unpack, I recommend inspecting the room to make sure all windows and doors have functioning locks.
Check for hidden cameras or anything in and around the room that you think might make your stay uncomfortable or unsafe.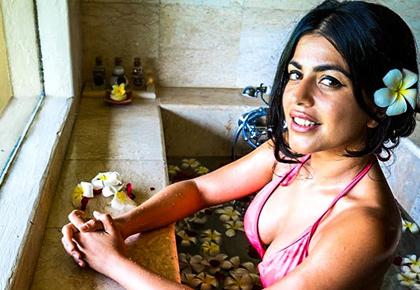 *Lead image used for representational purposes only.
Saagar Panchal is founder and CEO, Hireavilla Hospitality Pvt Ltd.