Youngsters turn their passion for dance to raise funds for Covid relief in rural UP.

I can dance. Can my art save someone's life?
It's a simple question that inspired a team of dancers to organise a workshop to raise funds for Covid relief in rural Uttar Pradesh.
"I saw a video of a man carrying his mother on the bike to the hospital on Instagram. Later, it was mentioned that the lady died because the hospitals are full. Then there are people struggling to cremate their loved ones. I just felt terrible," Chad Torrington, an international dance artiste from Jamaica, who tours and conducts workshops across the world, tells Divya Nair/Rediff.com.
Although Chad currently lives in Switzerland and has been to India only twice, the disturbing video from India made him restless.
"I have been reading and watching the news in India, but until I saw the video I didn't know the situation was so bad. I felt I must do something about it and discussed it with my student Jahnavi in India," says the 33-year-old dance instructor, popularly known as Global Bob.
After speaking to Jahnavi Sheriff Saisuresh, a dancehall lover, artiste and choreographer from Mumbai, Chad organised an online dance workshop to raise funds for people in India.
"There were lots of organisations and NGOs who were helping people arrange oxygen cylinders and ventilator beds. For us, especially Bob, it was important that we go through a known source and see that it reaches the right people," says Jahnavi, 28, who integrated a small crew of friends and dance artistes to set up the workshop.
A few phone calls later, the team zeroed in on Nayati Healthcare, a trust that works at the rural level in UP.
In less than a week's time, with help from her dance crew and friends, Janhvi and Meghna Bhalla designed a poster inviting people to participate in the online dancehall workshop.
"Dancehall is an energetic dance form so we thought it will be uplifting for participants. Also, keeping in mind the whole Covid and financial situation, we fixed the entry fee at Rs 250," says Jahnavi.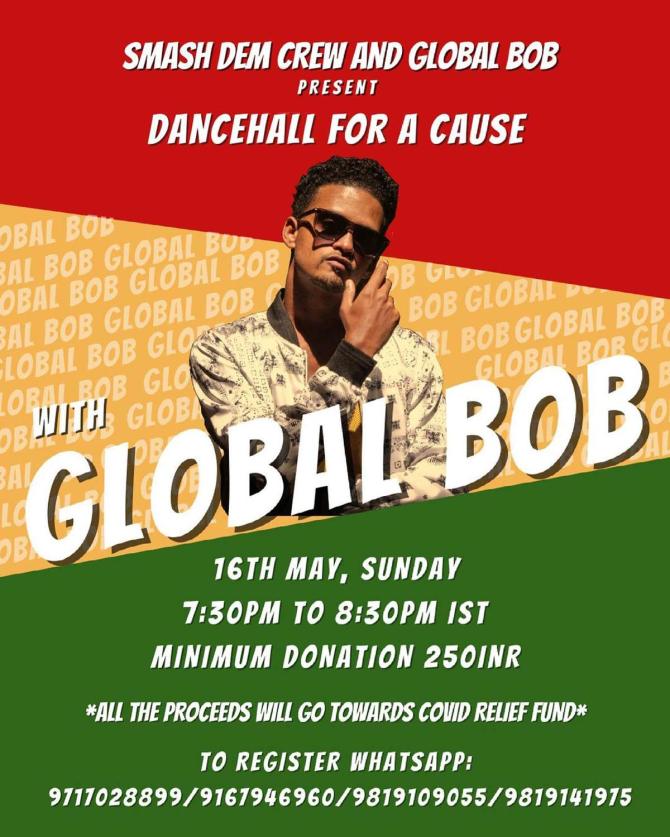 According to Jahnavi and Chad, despite the difference in time zones and short notice -- the flyers went out on Thursday, May 13 for the Sunday, May 16 event -- the turnout was impressive.
"Thirty people participated in the workshop. But what's interesting is we saw people signing up and donating generously even if they couldn't join the workshop. Some donated as much as Rs 1,000 to Rs 1,500. And these are people from different parts of India and from Australia and Canada as well," says Jahnavi.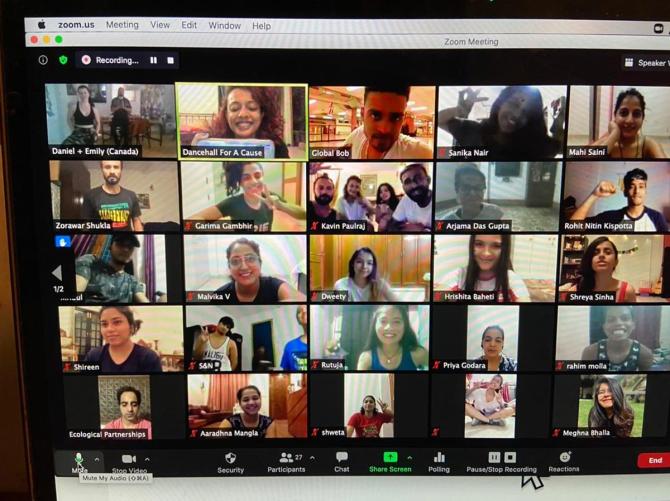 At the end of the one hour Covid Relief workshop, this small team of youngsters from Ahmedabad, Mumbai and Delhi raise dRs 33,000 for the Nayati Trust, which aims to secure an oxygen plant along with arranging 50 ventilators for the critically ill.
"In the current situation, anything and everything you do is going to be help someone. When it comes to funds, there is never enough, nothing is too much. The workshop is not how we usually do in a professional set up. But I was happy to see people from different parts of the world participate and contribute for the cause," says Chad whose only connection to India is his great grandfather.
"My great grandfather is from India and although I have been to the country only twice for work, I am emotionally connected to my roots. This is the smallest thing I could do from here. Ultimately, it's a team effort," he adds.
Watch glimpses from the dancehall workshop in the video below: