B V Srinivas and his team of volunteers have been helping people get access to hospital beds, oxygen cylinders and medical supplies.
The second wave of the pandemic has seen India grapple with a shortage of beds, oxygen and medicine.
B V Srinivas, president of the Indian Youth Congress, has emerged as a go-to person for help.
Srinivas, who was appointed as the Youth Congress president after the 2019 Lok Sabha election, is based in Bengaluru. Yet, he has helped people across the country.
He also arranged oxygen supply for the New Zealand and Philippines embassies, which did not go down well with the ministry of external affairs.
"The New Zealand embassy had tagged us in their request. That is why we helped. We are not indulging in politics," Srinivas tells Rediff.com's A Ganesh Nadar.
Since when have you started helping COVID patients? What kind of support do you provide?
We have been helping people for the last one month. We help them identify where beds, oxygen and medicines are available.
We reach out to plasma donors and link patients to doctors.
We have also helped people with testing, isolation, blood donations, dialysis and vaccine registration.
On March 7, 2021, in the presence of (Congress MP) Rahul Gandhi, the Youth Congress held a meeting in Delhi. All state presidents of the Youth Congress were there. We discussed and finalised what we should do (in the current COVID situation). Rahul Gandhi told us that we should be ready to help.
Then we started forming a team.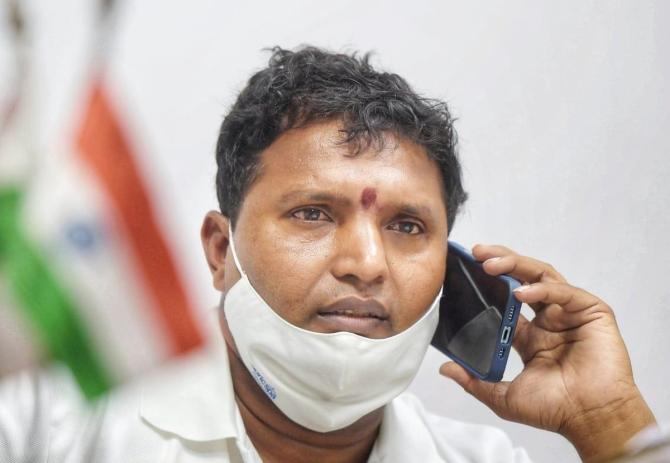 Are all your volunteers Youth Congress members or are there common people also?
There are 1,000 volunteers; all of them belong to the Youth Congress.
How much money has been spent on this effort? How are you funded?
The public has helped us with funds. Our volunteers spend their own money as well.
Our volunteers are dealing with local issues and local people spend. We don't keep track of that.
It is basically coordination and being there to help people when they need it.
How do people get in touch with you?
People get in touch with us through phone calls, WhatsApp groups and social media.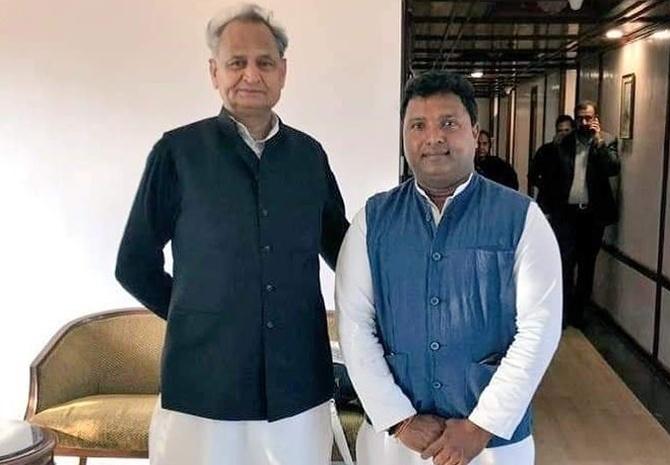 You are helping people across India. How do you identify sources of medicine, oxygen and plasma?
People in that area identify sources in their own locality and help the patients who approach them.
In how many states have you been able to help people?
We have helped all over India, but less in the north east where there are fewer cases.
We have helped mainly in Delhi, Rajasthan, Madhya Pradesh, Chhattisgarh, Karnataka and Telangana.
Are you helping people get beds only in government hospitals or are you also in touch with private hospitals?
We are in touch with both government and private hospitals; we give information about wherever beds are available.
How much more do you think you could have done if your party was in power?
To help people you don't need power, but if you are the ruling party you have more resources.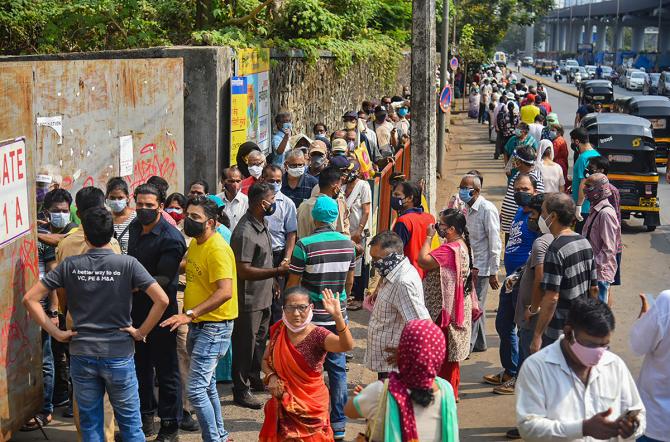 What kind of help did you provide migrants to reach their homes last year?
At that time, Rahul Gandhi told us to help the people. We were distributing masks and sanitisers.
After the lockdown, we distributed food. We also arranged transport to help them return to their homes.
After you supplied oxygen to the New Zealand embassy, their Prime Minister Jacinda Ardern has said that the embassy should have approached official channels for help. Would you like to comment?
It is our culture to help our guests.
They had tagged us in their request. That is why we helped.
We are not indulging in politics; we are here only to help.
You have also supplied oxygen to the Philippines embassy; later news reports said they did not even need oxygen. What actually happened?
They accepted the oxygen. I am not interested in what people are saying.
Once someone approaches you for help, what happens next? How is their need resolved?
Once someone approaches us, we contact our local volunteer to help.
When we give someone an oxygen cylinder, we take it back after their need is fulfilled and keep it ready to help the next person.
We advise our volunteers on how to help. We have different teams to help with oxygen, medicines and hospital beds.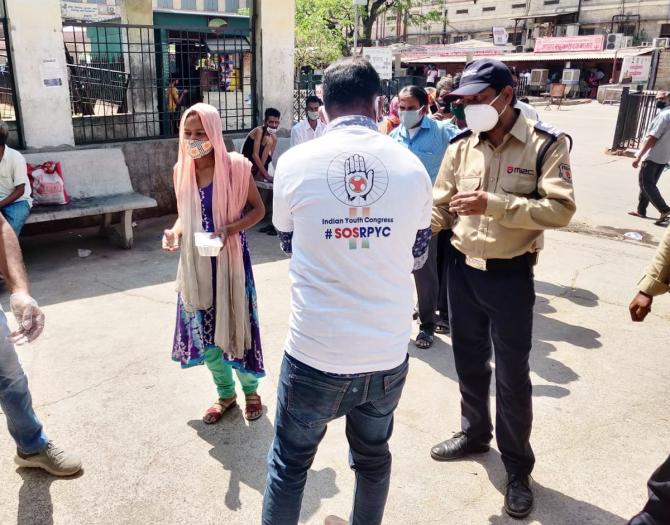 Have you been able to help everyone who approached you?
We could not help everybody. But we are trying our best to help people in emergencies.
What are your future plans to streamline your pandemic helpline?
We want to register more people for vaccination.
What has your party's response been to your initiative?
It is the Congress party's culture to help people. It is our tradition to help people.
Our party has given us an opportunity to serve people. We are doing justice to it.
How are they helping you?
The party is helping us with the entire process.
Has your leadership commended you? Who, when and how?
The Congress leadership including Sonia Gandhi, Rahul and Priyanka have always supported the Youth Congress. Without our party, we cannot do anything.
How many foreign embassies have you helped? Why do you think they approach you and not the government?
We have helped only two.
B V Srinivas is available on Twitter at @srinivasiyc
Feature Presentation: Rajesh Alva/Rediff.com