Miss Grand India Manika Sheokand wants to challenge what people think of a girl child.
One of the Top Three winners of the Miss India 2020 beauty pageant she is making a splash for her views on gender equality.
"When I was born, society pitied my parents for having a second girl child," she shares.
That made her determined to prove herself. "I wanted to be an asset to society and not a liability," she says.
A chemical engineer by profession and a national level football player, she wants people to stop considering the girl child as a burden.
"The financial independence I gained (as a working woman) made me more adamant in changing the narrative that women are less capable.
"Although I created an identity of my own and broke many patriarchal stereotypes, I still feel there's a long way to go for changing society."
An advocate of climate change, she feels "women play a crucial role in preserving the climate."
In an e-mail interview with Anita Aikara/Rediff.com, the 25-year-old beauty queen from Chandigarh opens up about what it feels like to be the first beauty queen in her family, winning Miss India Grand and her fitness and diet routine.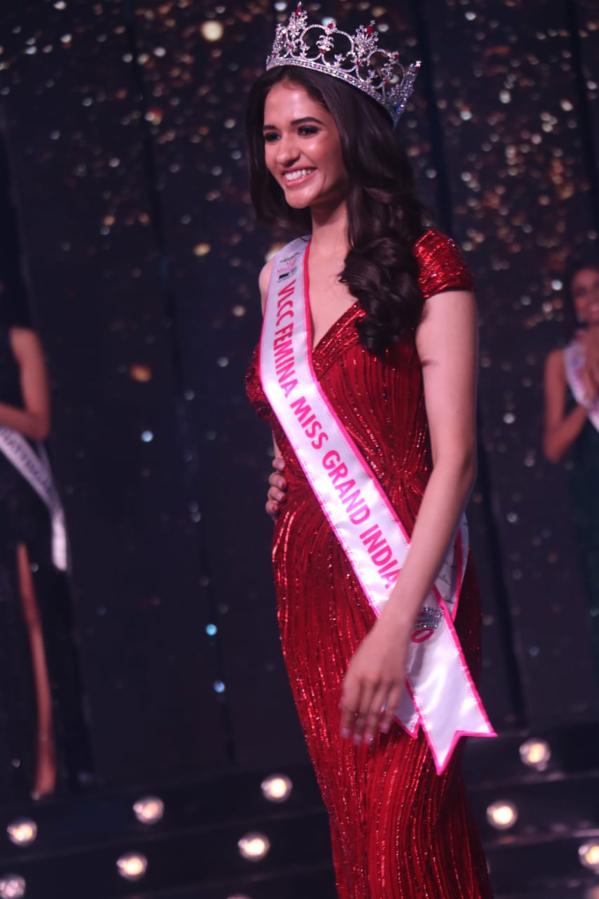 Height: 5'8"
Weight: 55 kg
How does it feel to win the crown?
All the hard work has paid off.
Wearing the crown fills me up with so much energy and passion to work even harder for the Miss Grand International.
The journey has been incredible in terms of personal development and overall growth.
Working for Miss India has increased my confidence, boosted my communication skills and made me more comfortable with the way I am.
I have learnt to embrace all my imperfections and flaws.
I am the first one to be a part of any beauty pageant in my family.
My father worked in a cooperative bank and my mother is a housemaker.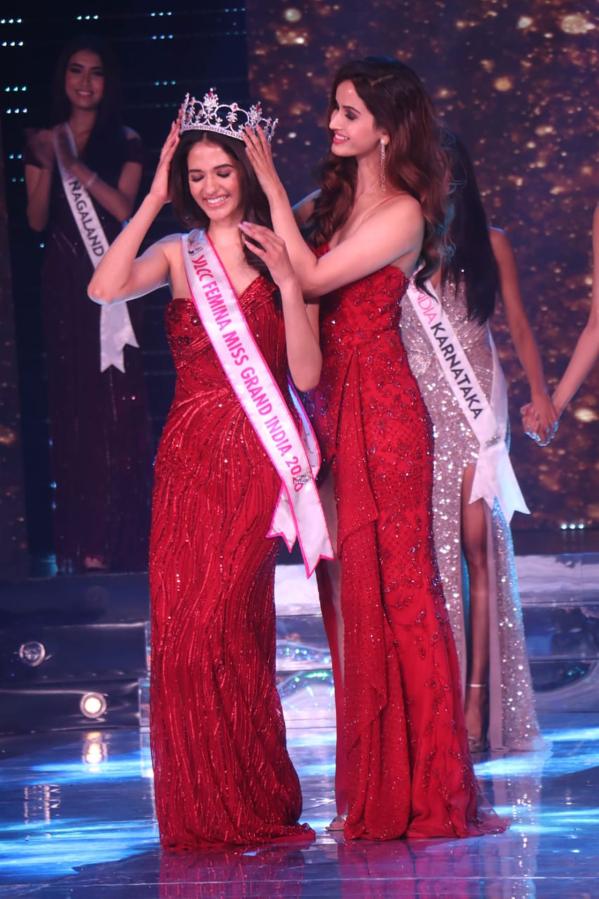 Who was the first person you called post the win?
I called my family and there were jumping with joy.
Their eyes were filled with tears and that moment I knew I had made them proud.
How did Miss India happen?
It's has been a far fetched dream, but I realise life is all about experiences and for that one needs to get out of their comfort zone.
So the first push came from my sister Kanika and then I went on to fill the form online and participate in the pageant.
Your diet and fitness routine during Miss India.
I was very particular to exercise no matter how busy I was.
I was very careful about what is going inside my body.
So I just stuck to homemade food and drank lots of water.
I included dry fruits, nuts and seed in my diet to make sure that I am receiving proper nutrition.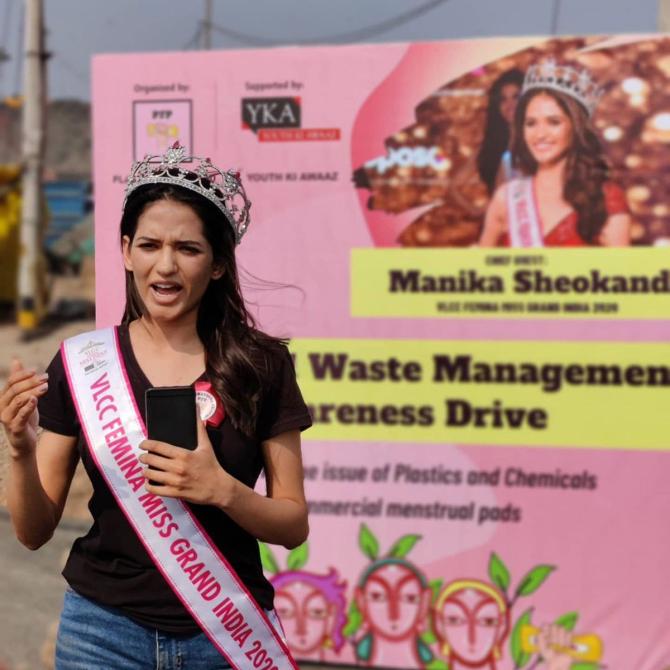 Did you have cheat days?
I have a sweet tooth person, so I would usually go for some sweet dish like sooji halwa and kheer, which are my favourite.
Your role model
I am truly inspired by Priyanka Chopra.
I admire how she has carved an identity for herself.
She is bold, fearless and compassionate.
There is a lot I can learn from her and the one thing I take away is that there is no limit to your skills, you can grow in any direction if you work hard for it
If you weren't a beauty queen, what would you have been?
If not this beauty pageant, I would be pursuing my career in my company (Manika works as a chemical engineer) and working hard to grow in that direction.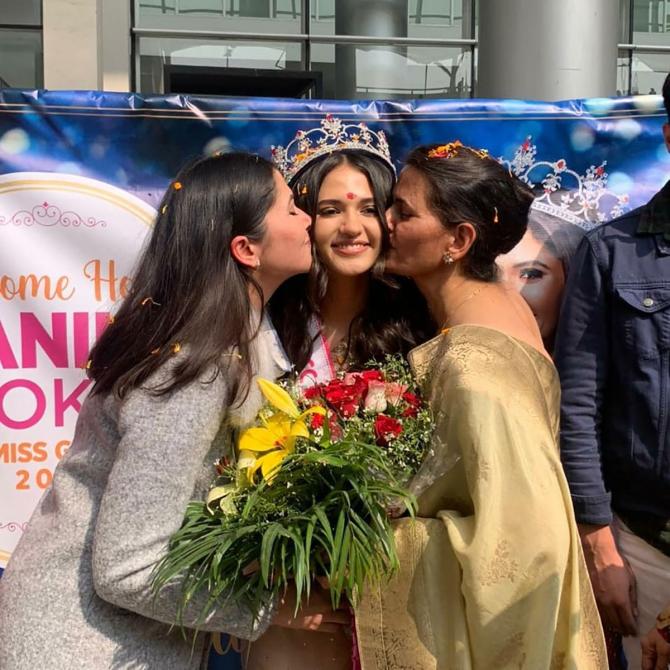 Best compliment you received.
Once when I wore a sari, someone told me that I look just like my mother.
A skin care tip.
Drink lots of water and making sure you remove your make up and clean your face before going to bed followed by a cleansing, toning and moisturising routine.
A message for aspiring beauty queens.
If you have a dream, don't stop.
Put your heart and soul in it, work hard and everything will fall in place.