If you want to build your community you need to show who you really are, says podcaster and digital content creator Raj Shamani.
How does one become an influencer on social media?
What is the secret to getting more likes, tweets and followers?
Entrepreneur and podcaster Raj Shamani, who has approximately 900,000 followers on Instagram and over 15,000 on Twitter, tells us how you can grow your social media presence:
1. Respect the platform
Whatever platform you are creating content on, you need to respect the medium by exploring their new features and creating content on the same.
Every new feature that any social media platform launches, they change their algorithm and favour the newly launched feature.
It's always advisable to find out what's new in the platform and try to figure out ways to use it in your favour and create your content around the same.
For example, after Instagram launched its reel feature, YouTube announced live streams and YouTube shots.
Similarly, Twitter launched space and Twitter fleet, which you can use to curate content and promote accordingly.
2. Educate, entertain or inspire
Your content must be entertaining, informative or inspiring.
Educating or informing your audience about things that will add value to their life or help them solve a problem is worth sharing.
Entertainment is quite often best done by video or memes.
Content that entertains should be funny and highly shareable.
Inspiration comes from the stories of failures and challenges that successful people have faced along the way -- inspiring people to be better, to push their limits or to be successful should be integrated in your content.
3. Hook people within first 3 seconds of your content
To hold the attention span of your audience you need to show them the best part of your content right in the beginning.
Just like how a fisherman baits a fish, put your best foot forward and create mystery to hook people to watch your content.
Create the mystery in the first 3 second so that your audience is curious to watch the rest of the content.
You need to put the funniest or most interesting part in the beginning to hook your audience.
4. Collaborate over compete
If you ask me to give just one tip or one rule to become a content creator then it would be collaborate over compete.
Don't think that any other content creator is your competition. Think of everyone as your friend who's there and you all are here to win together by giving the best value to your audience.
Think of every other content creator as someone who is going to help you in your journey and you are going to help them in their journey.
5. Don't talk about what people want to hear. Talk about what you want to be known for
With so many trends going on everyday, content creators rush to create content just because it's trendy and have the potential to go viral.
Most of them are doing it because it is a ready-made recipe. You must remember this content is not unique.
There is a very thin line between creating trendy content and creating trendy content which suits your personality.
It's important to talk about things you believe in, share your views and opinions on the same and find the niche you would want to be known for.
6. Engage with sensible comments and direct messages
One of the most important aspects to grow on social media organically is to connect to the target audience.
Connecting to the target audience is vital for any business, organisation, personal brand, content creator particularly in order to determine how the target audience reacts to events, items, your content or situations.
The reactions of the target audience directly relates to growth.
Engage with people and join in on the conversation.
If people see you are responding, more people are likely to comment, and your content will get pushed out to your target audience.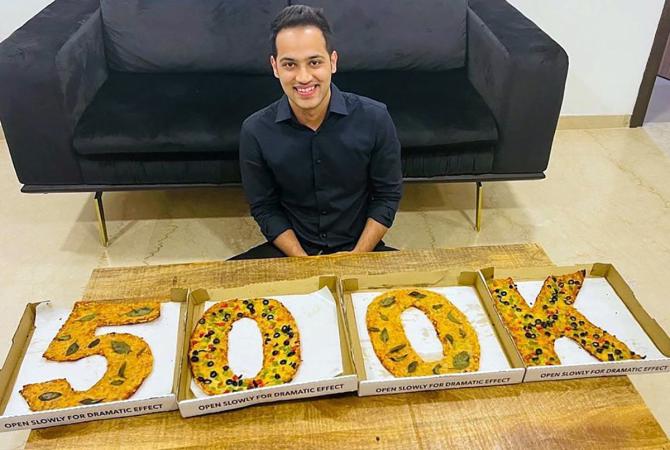 7. Make a community; go ultra niche
People don't realise the power of building community.
A community is something that your audience will feel a part of; it's meaningful connections and shared interests coming together in one place.
Creators can build relationships to leverage other followers and come up with creative ways to keep your connections.
Choosing a niche will allow creators to focus on how to become the go-to for whatever you are selling or suggesting.
Niche it up, and you will become a thought leader people want to listen to.
8. Engage with other creators content by adding value
Let's not forget that Instagram is a social media platform where you can meet new people and communicate with those who share common interests.
To engage with other creators start liking and engaging content that is related to your niche.
Leave your comments under other posts, let them know that they are doing great, or share your own opinion on this topic.
9. Be raw; show the world the real you
For every perfectly angled and edited glamorous shot, there are at least a dozen less flattering versions.
The world where everyone wants to show their best self showing unrealistic body goals, photoshopped pictures.
Show your real side, so that people can connect and relate to you.
If you want to build your community you need to show who you really are.
It's important to show your vulnerabilities, and insecurities. Promoting something which isn't real won't help you grow in the long run.
10. Consistently create content
Consistency is one of the major factors that helps a creator grow organically.
It is important to be consistent in what you share, how you share it, and when you share.
Quality and frequency are key when it comes to consistent content.
You will create authority and trust among your audience by frequently creating qualitative content, your brand will become known as an expert in its field.
It will help you create brand recognition, generate more leads, increase in engagement and you will get regular feedback and help you learn more about your audience and their likes and dislikes.