On International Women's Day, we asked four enterprising women under 40 to tell us how they dealt with challenges at the workplace.
Their practical advice should help you see through difficult situations and emerge winners.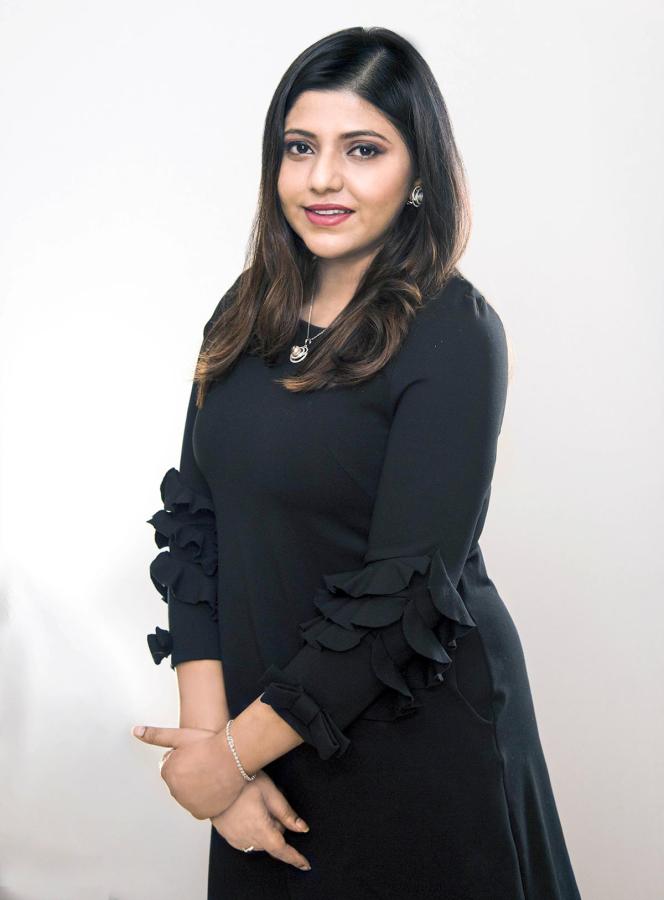 Delhi-born Roma Priya did not choose to attend a national law school. But having grown up in a family of lawyers, she honed her skills and paid attention to minute details.
Based on her clear vision, she built a strong foundation and set up a unique law firm in the country.
Having started her career as a legal intern in 2006, Roma founded Burgeon Law, a boutique law firm that caters to the start-up investment ecosystem in 2015.
Today, her law firm has closed more than 500 deals and successfully represented clients both in India and abroad.
"The world is not how it used to be- society as we know it is slowly but certainly opening up to the possibility of women in leadership positions," Roma tells Divya Nair/Rediff.com. "However, one cannot deny that this revolution is inbred with caveats it teaches women to dream, but not dream too much. To be successful but not too successful."
"Admittedly, I come from a place of privilege, and a familial environment that invariably supports my dream. Being a third-generation lawyer, my formative years cultivated me to have a curious and astute legal mind.
"While I did not attend a national law school or even work for tier one law firms, I was determined to seize every opportunity that came my way. I focused on building a strong foundation and honed my skills to pay attention to minute details, and think three steps ahead of every situation."
Through her 11-year professional journey, Roma learned an important lesson: "Our aim as ambitious women must not be to do everything men do. Our aim must be to bring our feminine energy and perspective to the table because that is what the world is lacking."
"I am fully aware of my responsibilities as a leader, and my potential to impact the career trajectories of all those working in my team, the majority being women lawyers."
Empowered women empower each other, she says.
"The feminine perspective that we bring, along with some brilliant and supportive men, has helped several entrepreneurs and businesses survive the economic fallout of the COVID-19 pandemic."
When Sonya Hooja started her career in 2010, there were just a handful of female business leaders in the education space.
After pursuing an MBA from INSEAD, France, Sonya realised the gaping holes in India's education system and wanted to build something that will focus on practical learning and create job-ready employees.
In 2011, India was still grappling with online education when Sonya co-founded Imarticus Learning, an education firm, along with her brother Nikhil Barshikar.
"Being a woman business leader has undoubtedly brought with it unique workplace challenges and tribulations," says the Mumbai-based entrepreneur. "By staying level-headed, focussed and motivated to exceed expectations, and with the support of my amazing family, co-workers and employees, I have been able to make huge strides, both personally and professionally, during my entrepreneurial journey."
"Corporate leadership in India is still predominantly a boy's club, so as a woman who forced her way into the upper echelons of corporate power, I have had to overcome many hurdles and deal with social stigma along the way."
Sonya's advice to budding women entrepreneurs: "Be bold, stand up for yourself, be confident in your abilities and knowledge, stamp out unfair or biased workplace practices, and treat everyone, men and women alike, with equal respect."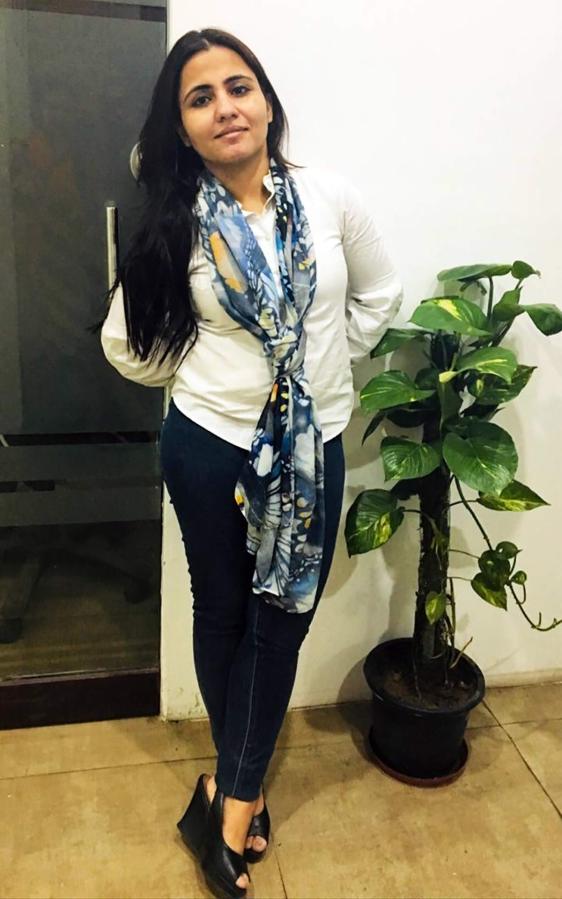 In 2009, Prerna Kalra started her career as a product manager.
Interestingly, she was one of the first five employees to work at Paytm, an organisation where she learned the art of multi-tasking and the importance of multi-skilling.
Three years ago, she was inspired by her mother to begin her entrepreneurial journey.
Prerna co-founded Daalchini, a 24/7, a marketplace to provide home-style tiffin and snack options provided through smart-kiosks to help working women like her.
The mompreneur strongly believes that there is no perfect work life balance but it's not impossible either.
"On work-life balance, I would say my work has been my life. My daughter, now 6 years old, has always been part of my work life, whether it is traveling along with me to Mumbai for a city launch or traveling to Hongzhou, China for a work visit in Paytm."
Obviously, it is not always hunky-dory; we also have some tough times. However, my passion to create thousands of micro-entrepreneurs is so strong -- and getting stronger day by day -- that I don't let these thoughts dwell in my mind-space."
Prerna's family has been supportive through all the ups and downs so far.
"In fact, I got my first cheque for Daalchini from my father-in-law, which is something unusual and inspiring. Both my parents have backed me in everything I have done," she tells us.
As a woman founder, like most others, even Prerna gets asked by investors, fellow founders, and everyone else, }How will you balance work-life while you build your startup?" or "How do you manage time between family and business?"
"We rarely ask such questions to male founders as it is accepted that they will leave their family responsibilities and concentrate more on work," she points out.
"My mother had 3 kids and still, she managed to raise all three equally well. It must have been a challenge, but she managed. I just have two kids -- Daalchini and my daughter. I think I have a better chance to raise both of them well."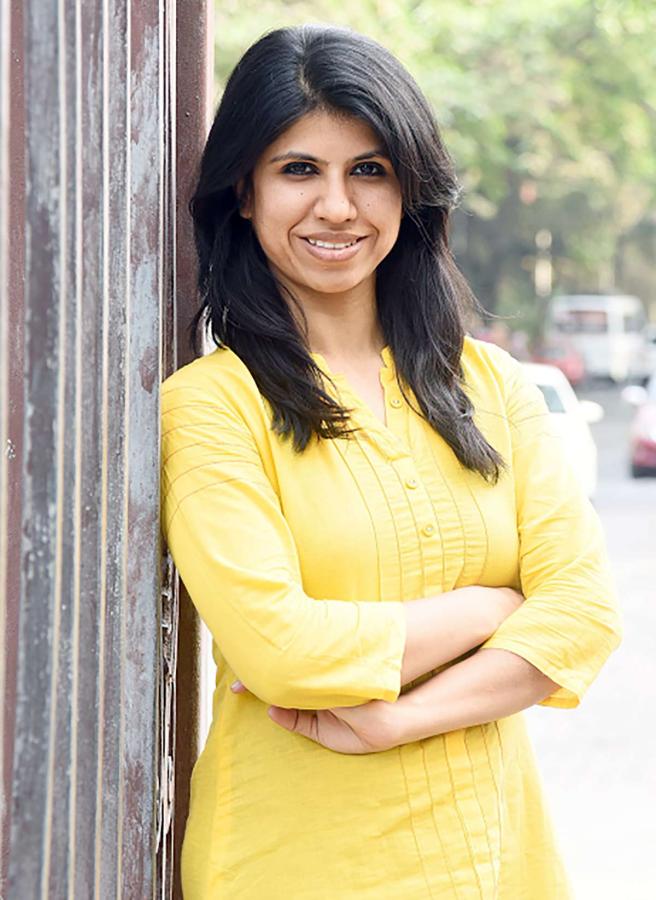 Chandigarh-born Aarti Gill was not born into a family of entrepreneurs.
In 2014, the IIT-Roorkee alumnus quit a successful corporate job to start FitCircle an app-based fitness consultation service.
The app failed to take off, but Aarti did not give up.
Two years later, in 2016, she co-founded OZiva, a plant-based nutrition brand.
Started with a budget of Rs 25 lakhs (Rs 2.5 million), OZiva grew to be a multi-crore enterprise within a few years of starting up. Aarti feels it is important to take criticism in your stride and have a positive mindset.
"Being an entrepreneur is about being ready to face challenges head-on and never give up attitude," says Aarti. "These are two values that have helped me navigate difficult times, be it personal or professional life. It is important to strike the right balance between the two."
"It is also imperative to have the right set of members around you who believe in the same values and philosophies as you. While hurdles are inevitable, be it in the office or at home having this support system can help overcome them and scale. One of the biggest strengths for me in this entrepreneurial journey has been this support."