Last year, Nikhil Kamath and his brother Nithin jettisoned into a club of the country's 100 wealthiest with their net worth pegged at around Rs 24,000 crore.
Pavan Lall meets the billionaire.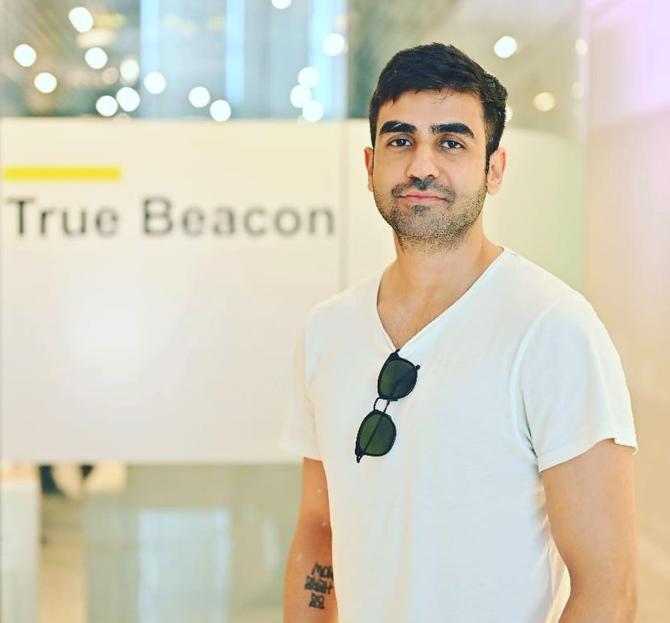 It's a bustling Monday evening in Mumbai and I'm catching up with Nikhil Kamath, the 34-year-old co-founder of Zerodha, India's largest stock brokerage firm.
We are meeting for dinner at Ming Yang, the Chinese restaurant at the Taj Lands End.
Given the steady trickle of guests coming into the hotel that has long been a Bollywood favourite, one would think the pandemic has been quelled.
I'm a little early and request a table while I wait for Kamath, who arrives minutes later.
Dressed in jeans and a designer white t-shirt imprinted with what appears to be a blue skeleton and a tattoo on his forearm with the existential proverb, 'Be Here Now', he looks more like a pro squash player than a new-age technocrat.
"No mask," I ask? He shrugs and says he's sort of given up.
Last year, he and his brother Nithin jettisoned into a club of the country's 100 wealthiest (topping the IIFL Wealth Hurun India 40 & Under Self-Made Rich List 2020) with their net worth pegged at around Rs 24,000 crore (Rs 240 billion).
How was that calculated, I ask, and am told it was a multiple of a profit number. Kamath notices my scepticism over how net worths are tabulated for rich lists and adds that the profit number was for "a single company within the Zerodha group and not all of it".
The waiter arrives and we place our order. I go for chicken dumpling soup, stir fried exotic Chinese greens and prawn in black bean sauce with a small cup of steamed jasmine rice.
Kamath, a Gaud Saraswat Brahmin, asks if I eat everything and then orders Ming Yang chicken with "a lot of red chilies", stir fried oriental vegetables, triangular dim sum and lamb in black pepper sauce.
Clearly, diners at this table mean business.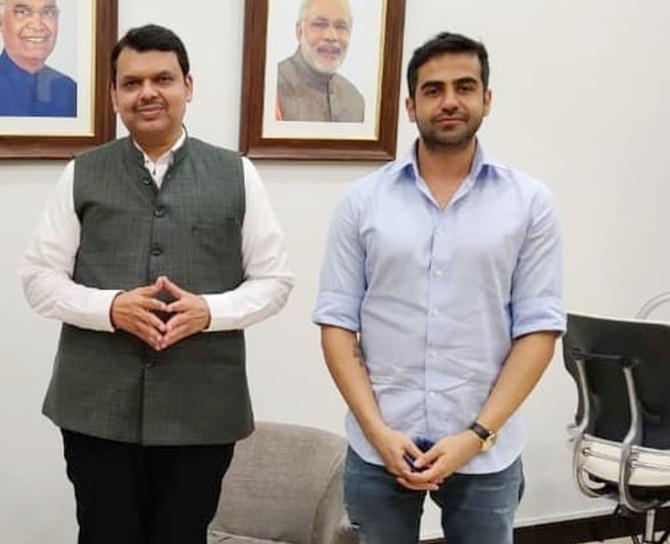 From dropping out of school after Class 8 to hawking used cell phones and losing all his money while trading, Kamath says he has seen the highs and lows.
Kamath, the younger of the two brothers, says his father was an "honest branch manager who spent 40 years at Canara Bank", while his mother was a music teacher who taught the veena.
Their early years were spent in small Karnataka towns, Shimoga and Hassan, after which they moved to Karnal in Haryana where his father was stationed temporarily before returning to Karnataka.
After attending high school for a few years at the Oxford Senior Secondary School in JP Nagar, which, Kamath wryly says, has no connection to the famed institute in England, he figured he wanted to play professional chess. He had been competing at district and state levels but failed to make the champion grade.
"It was very disheartening to give that up," so he ran away from school and set up a business trading in cell phones with a buddy called Tejpal who now runs a travel venture and who he is still in touch with.
Kamath says he always had an entrepreneurial instinct. In due course, he graduated to wanting to trade in stocks, lured by the promise of bigger, faster returns.
He joined a call centre. Traded on the side. Made money. Lost it all. Saw the cycle repeat over and over again.
Living with his girlfriend at the time, Kamath, who is sporting a $100,000 limited edition De Bethune time piece on his wrist, smiles as he recalls how he would get by on "very little" every month.
For a short while, he also worked with Indiabulls Securities. "I appeared for an interview at Indiabulls with no graduation degree, nothing, and got a job for Rs 50,000 a month, managing clients' money. I was quite surprised I got it."
The story of how he and his brother started Zerodha, which translates to 'no barriers', has been told often.
Suffice to say it came about from the idea of creating a company that offered stockbroking services to retail buyers for next to no or very little fee.
He says they were playing a game of scale and in the early days, he went to meet each of his 10,000 customers personally. That makes me pause for a second.
No lock-in costs, no set-up costs, Zerodha makes money when the customer makes money.
"Brokers, wealth managers, mutual fund distributors, the system hated us. I think they still do and we are okay with that," he says, adding that the competition never got too vicious because they had been ignored for so long that by the time they got everyone's attention, they had become too big.
"We are now doing exactly the same thing in wealth management with True Beacon (an asset management company in the Alternative Investment Fund space), and this time it will get vicious."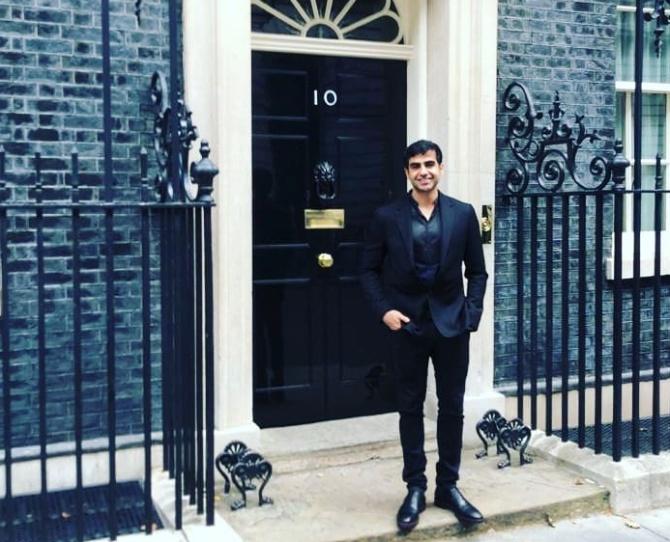 Soup arrives, along with the rest of our dinner. Kamath offers me a dumpling, and I reciprocate with greens, which he helps himself to.
There's silence for a few minutes save for the sound of metal on ceramic partitioning food into compartments and then transporting it onto other ceramic vessels.
Did he have mentors to guide him? "I haven't had any, and I don't believe in the concept because when you spend time with them up close, you start to see flaws," he says as he passes the lamb to me.
"You can have a mentor who is dead, or in a book or one whom you've never met, but not in real life."
He makes a reference to Elon Musk. "I love how brash he is and how he owns it. Yes, he's a bit of a marketer but is still better and more honest than most CEOs who play safe and say the same thing over and over."
What's Kamath's take on being funded by investors? "Once you get used to your liberty, you never take it (funding) and you don't miss it," he says as he explains how Zerodha's mutual fund platform, called Coin, has sold Rs 30,000 crore (Rs 300 billion) of mutual funds and never made a rupee, and how he could never do that if he had investors.
We are almost done with dinner. Kamath pulls out an electronic cigarette, takes a puff and says that he's not taken a "proper holiday in 12 years".
The breaks come in the form of soccer every Thursday, badminton and gym sessions, Netflix and the occasional round of drinks with friends.
If there is a passion one discerns in Kamath, it's horology. He admits he's thought about starting a watch club at some point.
Other clubs, which involve partying, are far from his checklist. "It's mostly my clients I spend time with."
Does he feel a sense of insecurity or does he wake up revelling in the knowledge of how much money he's taking home every day?
"It's more like a feeling of constant fear because when you don't have something and then you get it within a decade or so, there's a sense of overriding insecurity that it may vanish into thin air," he says candidly, with a smile.
Just as we're done, a young billionaire who's a client of Kamath's walks into the restaurant. I'm invited for drinks but decline, citing work. "Tomorrow's a holiday," Kamath reminds me, giving me a fist bump as he signs off.
Feature Presentation: Rajesh Alva/Rediff.com