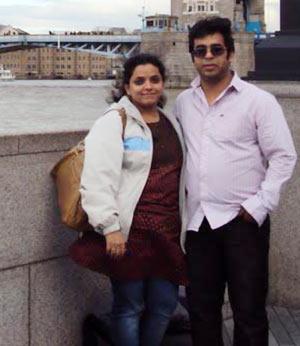 We'd asked you, dear readers to share your love stories with us.
Here, Amit tells us how he met and fell in love with his classmate and wife Sharvari.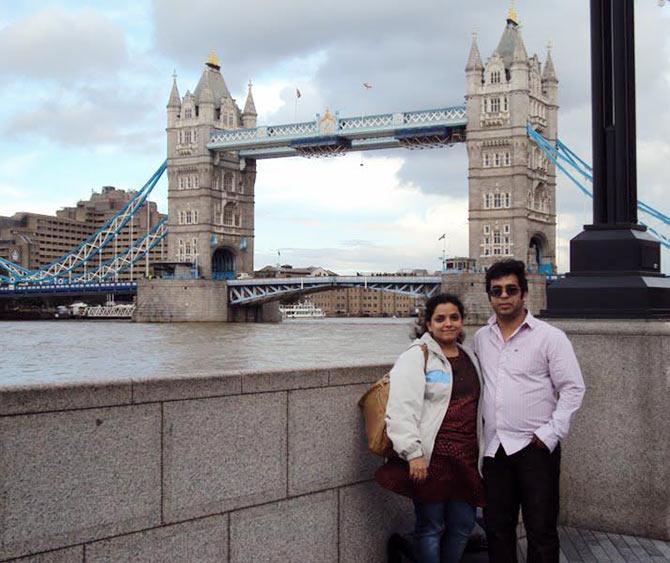 Sharvari and I studied in the same school and class.
She says she can't remember me from school but I do.
We hardly spoke in school. I was utterly shy and she was among the class topper.
After our secondary school our paths diverted.
Sharvari pursued her career as a scientist and has completed her Phd in Microbiology from University of Pune.
Meanwhile I was globetrotting.
I got my first job in West Africa, moved to United Kingdom and now in KSA heading the business for an ITES firm.
We met on Orkut and got connected through our school group.
I added her to my list and things started moving.
I saw her after a gap of 10 years.
It was January 2010. I received an e-mail from her saying she will be attending a conference in Winchester England and whether we could meet.
I was joyous and pleasantly surprised. We met on August 27, 2010. Both of us never looked back after that.
I shifted from the UK to Pune and got married in 2011. We cherish every moment of our lives.
We owe our togetherness to social media.
From chat buddies to life partner, it has been an amazing journey. The only thing which bind us together is trust and belief.
ALSO SEE
Jab We Met: 'She completes me'
Jab We Met: 'My eyes would search for her'
Jab We Met: 'In her, I found a friend forever'
Jab We Met: 'She was filled with anger'
Jab we met: 'She was simple and beautiful'
Jab We Met: 'Jodiya upar se bankar aati hai'
#Jab We Met: 'I fell in love for the first time'
#Jab We Met: 'I liked his supreme self-confidence'
Click here to read more Jab We Met stories
Dear readers, do you have an interesting love story that you want to share?
Tell us where you first met your partner and how the two of you fell in love.
Write in to us at getahead@rediff.co.in (subject line: 'Jab We Met'). You can also include a photograph of you and your partner and we'll publish the best entries right here on Rediff.com.
Click here for our complete Valentine's Day coverage
Visit Rediff's Valentine Store & Buy Amazing Touching Gifts for Your Loved Ones