Anna Fernandes, Spa Manager, Quan Spa by JW Marriott, Pune suggests simple tips that will help you make the most of your spa visit.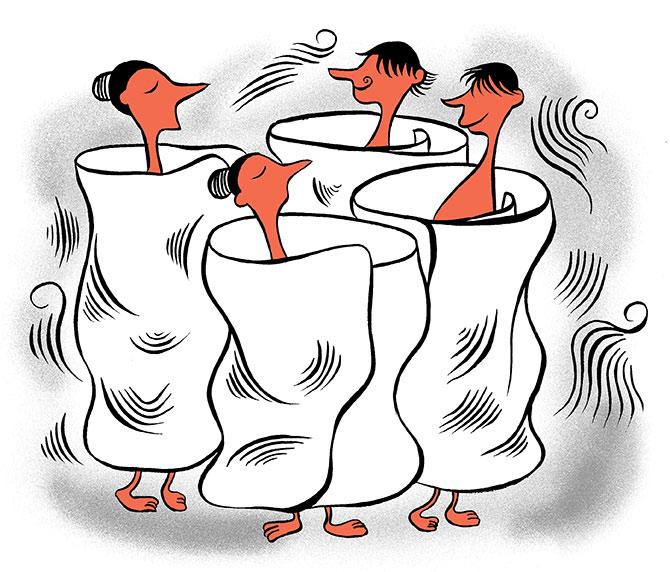 Selecting a 'good' spa
An established spa carries more value due to its brand image.
A guest is always looking forward to availing the best spa services as he/she is aware of the brand and the products used during the services provided.
However, there are several stand-alone spas that are also doing well.
It is extremely important that high standards of hygiene are maintained in the spa treatment rooms.
This is ensured by keeping the treatment rooms always clean and well-maintained.
However, if you are visiting the spa for the first time and not aware of the brand, it is always advisable to request for a tour of the facility to have a better understanding of the treatment room.
Tips before getting a spa treatment
A spa treatment improves your blood circulation and use pressure techniques. So, avoid eating a heavy meal before the treatment.
A light snack is appropriate if you are hungry. Avoid any intake of alcohol before the treatment.
It is always recommend that you arrive 10 minutes prior to your spa appointment. It gives you time to relax and complete a health questionnaire, which will help personalise your spa visit. This is to ensure that you have the best possible experience.
Your spa time is meant for relaxation and rejuvenation. Switch off your mobile phones and other distractions that come in the way of your relaxation.
It is also recommended that you take a shower before the treatment.
Let your spa therapist know about your concerns, so that he/she can recommend what is best for you.
Can people on medication visit a spa?
It is advised to provide the spa with details about your medical conditions through a health questionnaire.
This helps them understand if you have to avoid any spa treatments.
It is extremely important to notify a member of the spa team if you are on medication or have been under a knife.
Tips after the treatment is over
Avoid any further business commitments to feel rejuvenated and relaxed. Have a light meal and stay hydrated.
How often should one visit a spa?
Many spa treatments work in synergy with each other.
This means the therapeutic effects can be extended and improved by having more than one treatment on the same day.
However, you can avail a spa treatment once a week to release all the stress.
Common spa mistakes people make
Not availing steam or sauna before a spa treatment.
Carrying electronic devices in the treatment room/relaxing lounge.
Immediately attending meetings after a spa treatment.
Having a heavy meal post the treatment.
As told to Anita Aikara/Rediff.com