People relaxing with snakes is a new fad among millennials!
The sheer sight of snakes is creepy, but would you dare to cozy up with the slithering beauty for a massage session?
Probably not! However, the latest fad in the beauty industry is snake massages.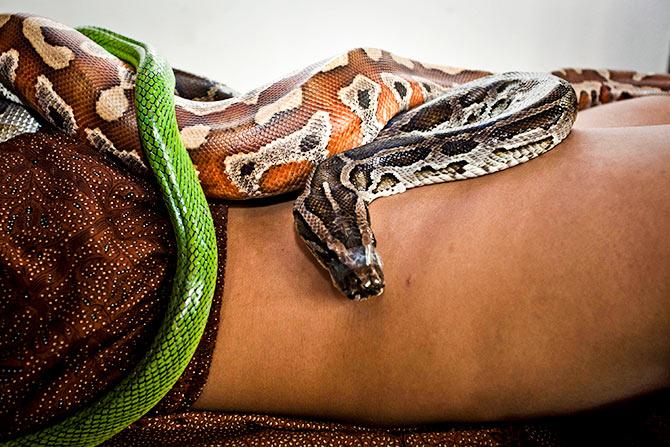 Yes! You heard it right. People are using snakes to relax.
The movement of the snakes and the adrenaline triggered by fear is said to have a positive impact on the customers metabolism.
During the massage session, the person is asked to lie down on a bamboo mat and 3-4 giant pythons -- weighing over 200 kg -- are put on the person's back.
It is said that within 10-15 minutes, the sliding movement of the snakes have a calming effect on the person.
The snake spa offers a unique massage treatment which involves having several pythons placed on the customers body.
The massage costs around 480,000 Indonesian rupiah (approximately ₹2,300).
We ask you, dear readers, would you opt for a snake massage.
Take the poll below and let us know!