The engineer on how he built his body and conditioned his mind to represent India at the CrossFit Games 2020.
Photograph/Video: Rajesh Karkera/Rediff.com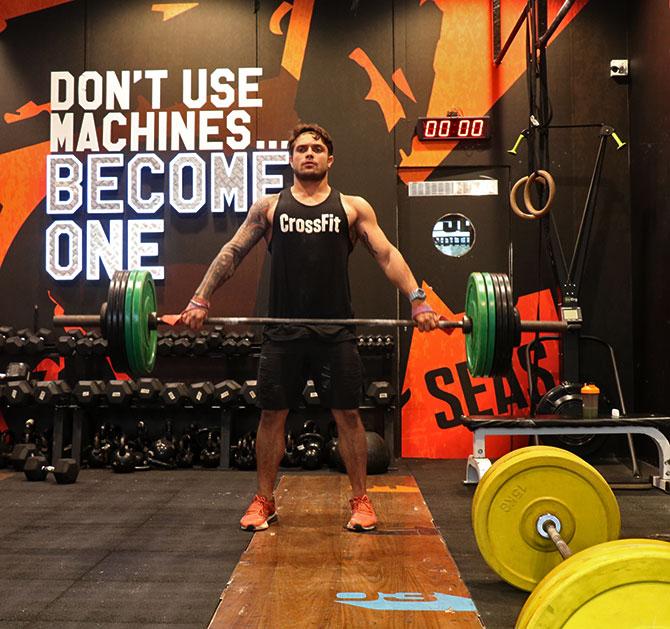 For a lot of us, CrossFit is a popular workout regime to lose weight and get in shape. And stay in shape.
For Vedarth Thappa, 26, who has participated in the Reebok CrossFit Games for four years, this regimen and exercise philosophy -- that combines weightlifting, gymnastics, jump training, strength athletics, calisthenics and more -- is a life-altering sport.
Vedarth was introduced to CrossFit while he was studying for a civil engineering degree in Mumbai.
What started as a one-hour workout regime to remain fit gradually became a passion.
In 2015, he took part in the first CrossFit Open in India and was declared the Fittest Man in India -- a title he has successfully held for four years.
Vedarth is currently preparing for the 2020 CrossFit Games to be held in Madison, Wisconsin, US, in July.
When that happens, he will be the only Indian to represent the country at the international event.
Watch the video to know how Vedarth Thappa became the Fittest Man in India: