She is a woman who loves lifting weights and adores her muscles! One look at her enviable Instagram pics and you'll want to work out right now.
How often have you complained about not having time to workout due to your hectic schedule?
Then you must meet Swetha Devaraj, who is probably the fittest doctor in Bangalore.
A Cross-fitness trainer, she is vascular radiologist at a Bangalore hospital -- fitness is her first love and the hospital is her second home!
Take a look at some of her awe-inspiring pics.
Who's ready for some more push-up challenge this week?
Her advice to her Instagram followers: "There is always something you can do and not have an excuse...get your ass to the gym and workout!!"

All photographs: Kind courtesy Sweaty Swetha/Instagram
Wonder how many hours of workout went into that enviable body!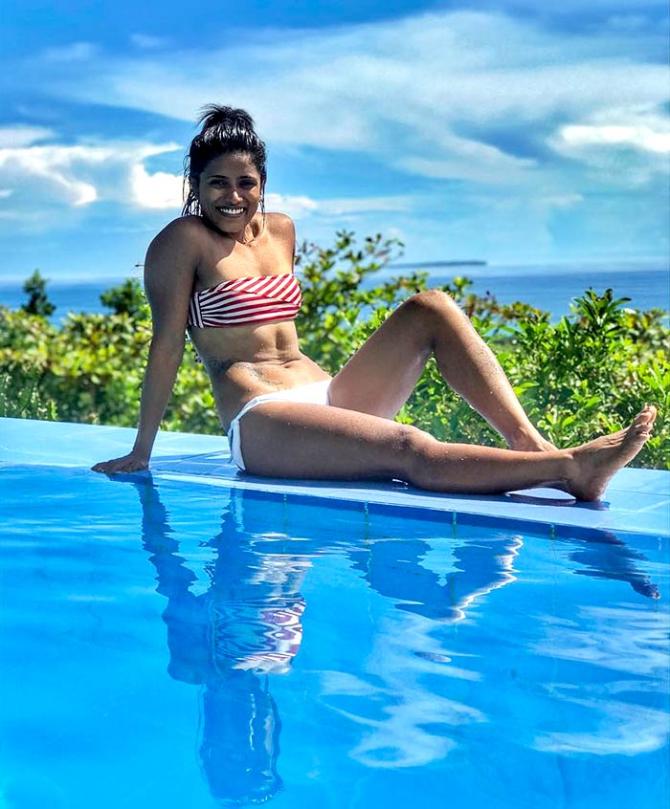 "

"No one can see their reflection in running water, it is only in still water can we see it" - anonymous.

Read this randomly somewhere and what a great quote!" she captioned this pic.

"Often we get carried away with our busy lives whether it's work or with kids/family etc which makes us all evolve subconsciously and not even realise what kind of change it's bringing in us coz sometimes we may not like that change. Clearly it's hard to focus on ourselves and what we actually want to be with all the chaos around us just like trying to see our reflection in the running water...so take some time off, analyse, regroup yourselves from time to time and reform!! I did just that and I'm ready to get started with new ideas and goals."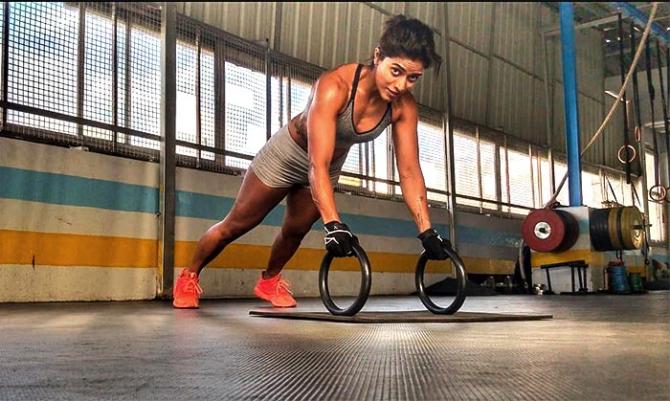 "

You are always going to master something but hold on...there might just be something more that you can do and move up, so keep challenging yourself after a little celebration."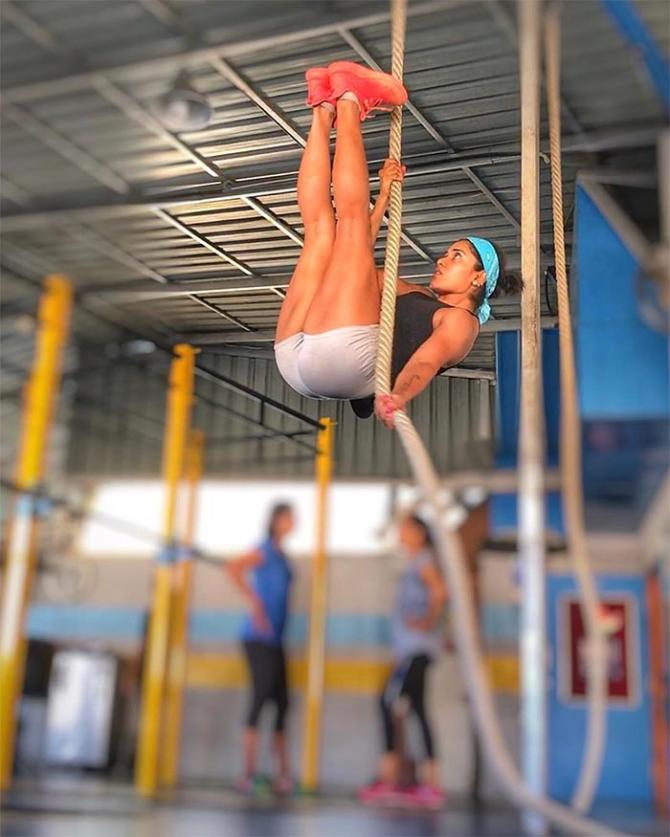 Would you ever believe that Swetha was once scared of heights? Looks like she's ready to take her routine to a new level!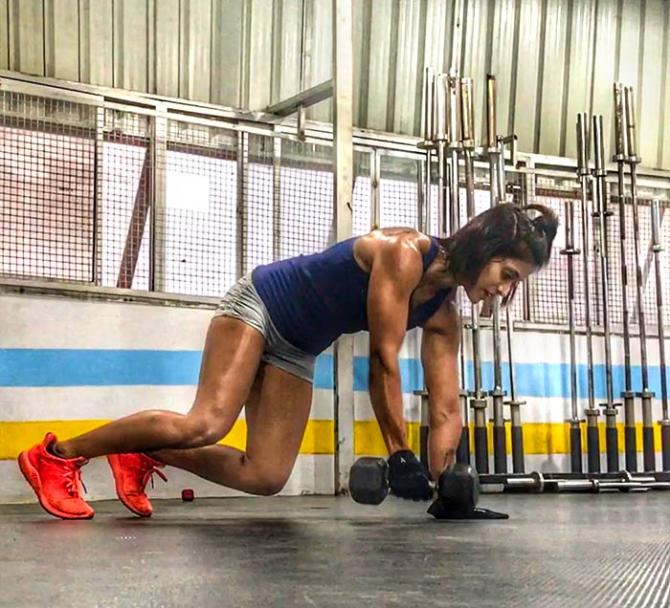 "

Go the extra mile coz it's not crowded, sweat a bit more coz it's good to get those toxins out and don't worry about those who talk behind your back...they are behind you for a reason!!"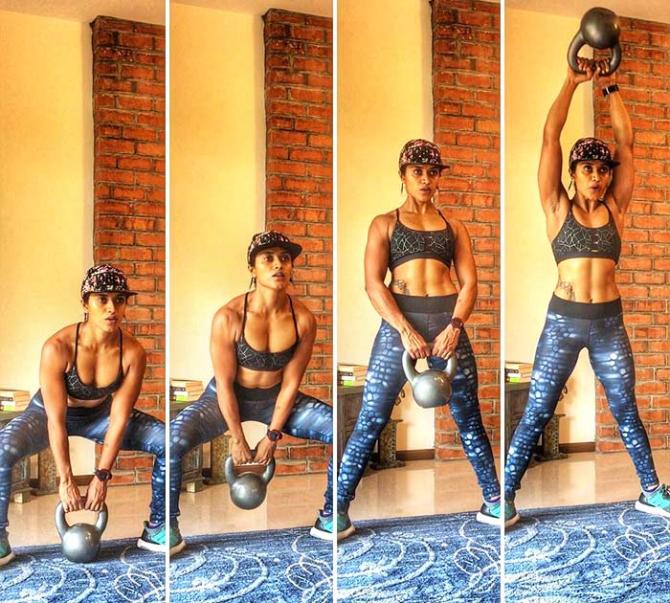 "Breaking stereotypes!
"I am a girl...
"I love lifting weights...
"I have multiple jobs...
"I am muscular...in fact I love these muscles.
"I quit eating meat a while ago and chose to be vegan.
"I run a lot. I run every single day and still maintain muscle mass...
"This is for all the people who think weight lifting will make a woman look like a man, running too much will make you lose muscle, vegetarians cannot recover well nor perform better than meat eaters, not to mention vegetarians cannot build muscle, being vegan is extreme, you can only have one job or focus on one thing at a time...
"Yada yada yada. My muscles are the sign of strength from all the hard work and discipline over the years and the right kind of training paired with proper nutrition. Choosing to go vegan is a personal choice to contribute towards the environment and cruelty against animals, having multiple jobs or being multi dimensional is how humans are designed to be, (so) why waste that? And running and lifting .. that's just what I love doing!!"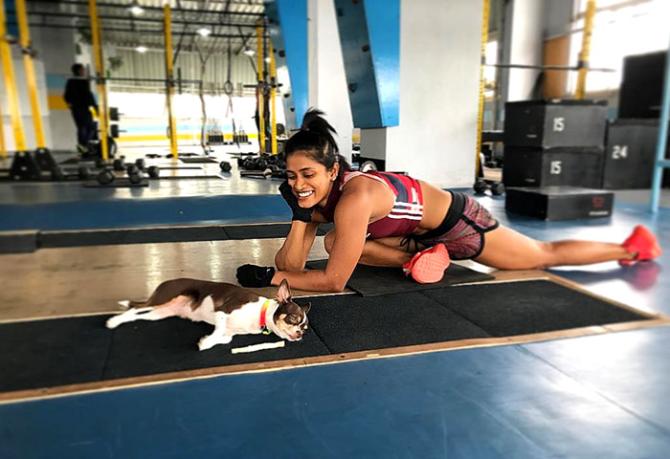 There's a soft side to her too :)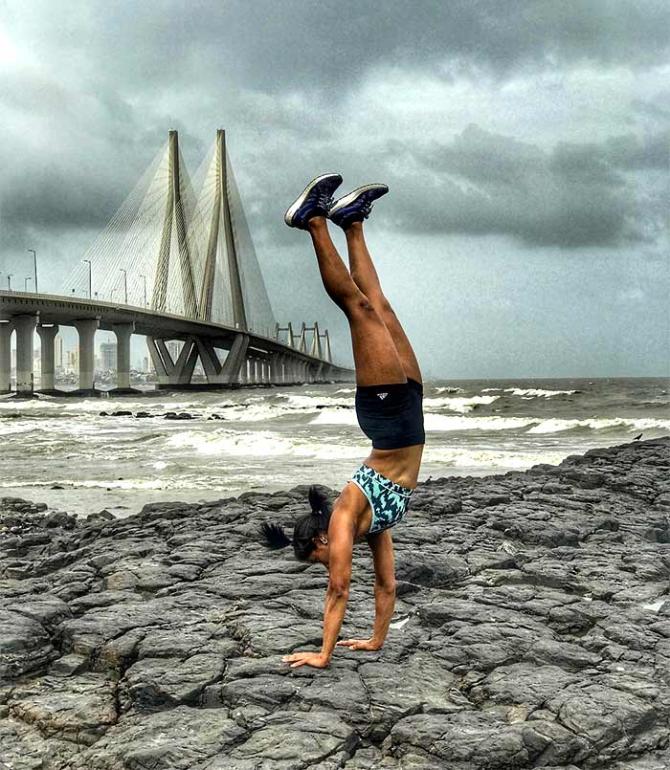 This pic was taken when she was in Mumbai.