Aditi Singh from Bengaluru shares her quick and simple recipe.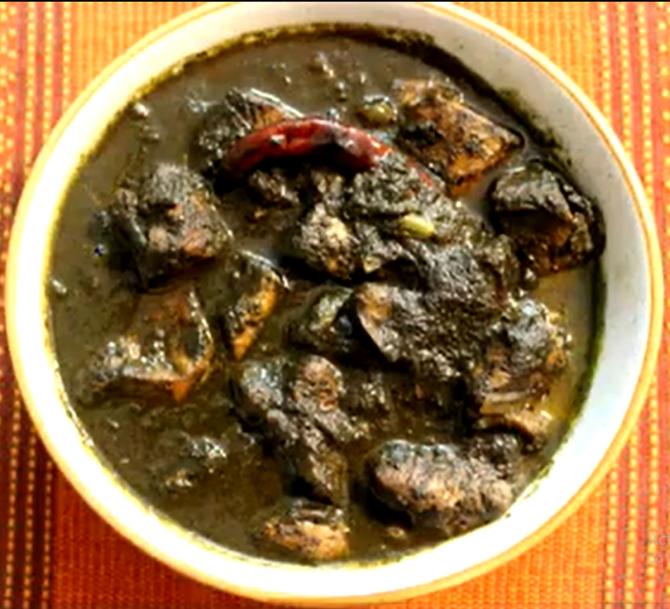 Black Sesame Chicken
Ingredients
70 gm black sesame seeds
2 inch ginger piece
3 green chillies
8-9 garlic cloves
5 dried red chillies
Mustard oil
450 gm chicken
2 bay leaves
1 onion, chopped roughly
A pinch of salt
Little sugar
½ tsp turmeric
1 medium size tomato, chopped
Method
Roast the black sesame seeds.
In a blender, add the roasted sesame, ginger, green chillies, garlic, 3 dried red chillies and a little water to make a paste.
In a pan, heat some mustard oil.
Fry the chicken.
Once the chicken is done, in the same pan, add a little oil and add 2 dried red chillies and bay leaves.
Stir for 10 seconds.
Add onion and cook till golden brown.
Add salt to taste, sugar and turmeric.
Add tomato, followed by the paste and then the chicken.
Add a little water for the gravy.
Cover and cook for 10 minutes.
Watch the video: