We're not talking about Ranveer Singh.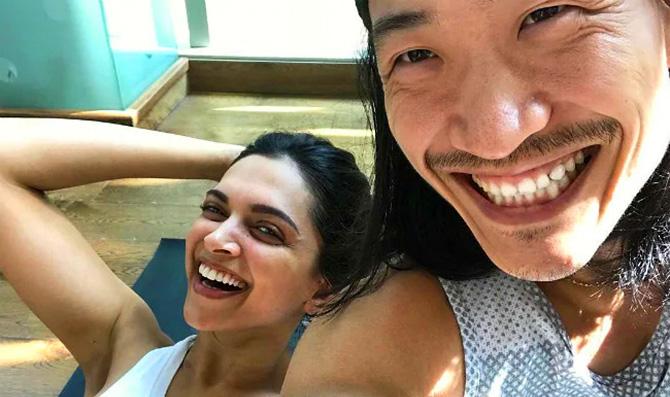 Meet Deepika Padukone's personal trainer, Nam. A day before the actor left for Italy, her trainer, uploaded this pic, above.
'Last training in Mumbai as a single lady,' he captioned it.
Even in the last leg of the wedding, Deepika made sure that she didn't compromise on her fitness routine.
She has been fitting in some time for her workouts in the lead-up to the wedding.
Deepika is a known fitness enthusiast and yoga lover.
A huge fan of sweets, the actor has made fitness her priority, and has training with Nam.
Back in May, 2018, during Cannes, the personal trainer posted pics of Deepika sweating it out in an NYC gym (see below).