Has Sonam already got her best wedding gift?
Sonam Kapoor is a fashionista, a National award winning actor and now a bride-to-be.
But for her friends, Ms Kapoor is more than just that.
Ahead of the actor's wedding on May 8, designer and friend Masaba Gupta wrote a heartwarming post thanking Sonam Kapoor for being a beautiful person.
Scroll down to see the photograph and the post she shared on Instagram: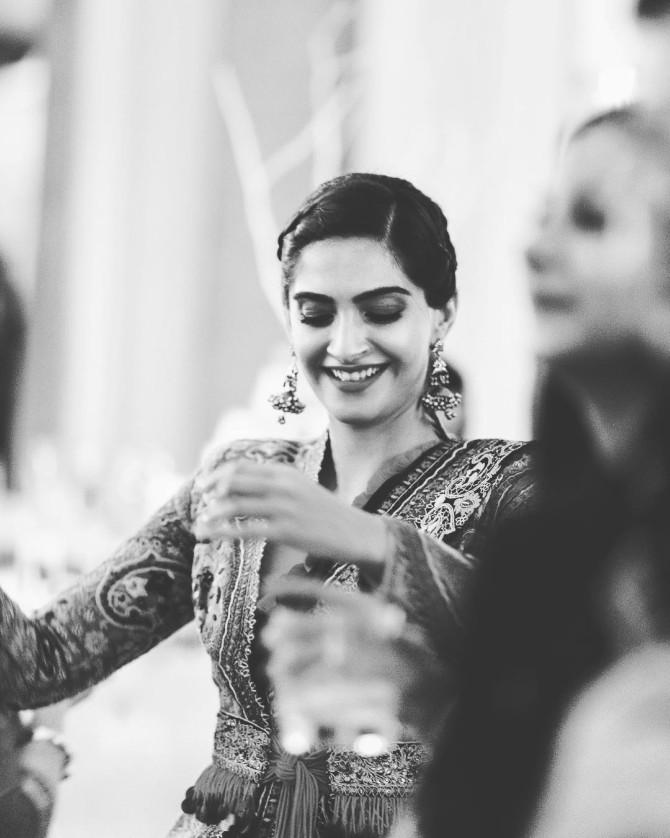 Photograph: Masaba Gupta/Instagram
Masaba shared this throwback picture of Sonam Kapoor dancing at the designer's sangeet in 2014 and wrote: 'Sonam, I found this photo of you,at my wedding from 4 years back. You will be married tomorrow & I just want to say that in the last 18 years that I've known you,you have been the most compassionate woman I've known.
Your ability to stick up for people who matter and always shower love & warmth on those you love..even from afar is magical.
'I don't think I will ever forget 2009,when I started my label & you called me at 7 am just to say you will be there when I asked you to come in support & we hadn't even spoken for years.
'The industry you are in can turn even the best of people,but you have shown to those who know you that you can be exactly who you want to be,hold your ground & still do great work.
'Through these last few weeks,even though it is you who is getting married,you've gone the extra mile & made sure no one is feeling like they are not a part of your amazing journey with Anand.
'Thank you for being my lucky charm & showing us that kindness is the only thing that makes a woman beautiful & being emotional is hardly ever a bad thing.'
After reading this, we think Sonam Kapoor has already got her best wedding gift.
Lead image: Kind courtesy Sonam Kapoor/Instagram