Possible to make in less than 30 minutes, this recipe for luscious Kalakand by Chef Ranveer Brar is ideal for celebrations.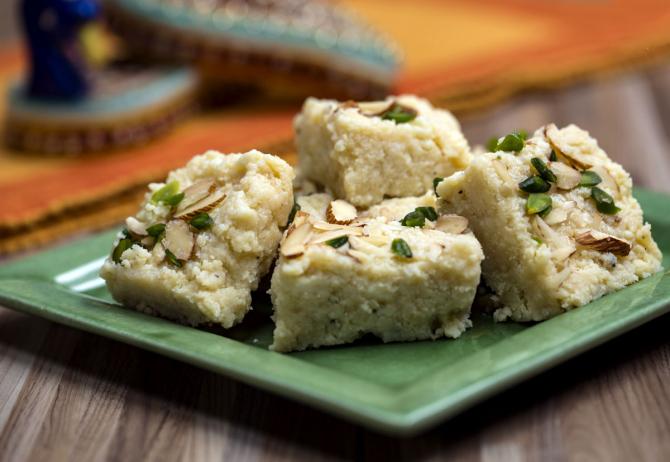 Kalakand
Serves: 2
Ingredients
1½ cup condensed milk
1 cup crumbled paneer
¼ tsp green elaichi or cardamom powder
¼ cup chopped mixed nuts like pistachios, almonds and cashew nuts
Oil for greasing the plate
Method
Warm the condensed milk in a heavy-bottomed pan over medium heat for a few minutes.
Add the crumbled paneer and elaichi and keep stirring to prevent it from burning.
After a few minutes, when it turns into a thick mass and begins to leave the sides of the pan, take off heat.
Transfer the mixture onto a the greased plate and spread it to ¾ inch thickness.
Using the back of a spoon/ladle smooth the top evenly.
Garnish with chopped nuts, pat lightly and refrigerate for 2-3 hours.
After its chilled cut into desired shapes and serve.