For something fatafat to cool down on a hot, sunny afternoon,Jayanti Soni's Kairi Panna is the go-to recipe.
High on taste, it's refreshingly good and you will want to gulp it down in an instant.
Jayanti says this recipe can take as little as 2 minutes to make, if you have the ingredients on hand. In summer she alternates making panna with Aamras-Chawal or Aamras-Puri to fend off the heat.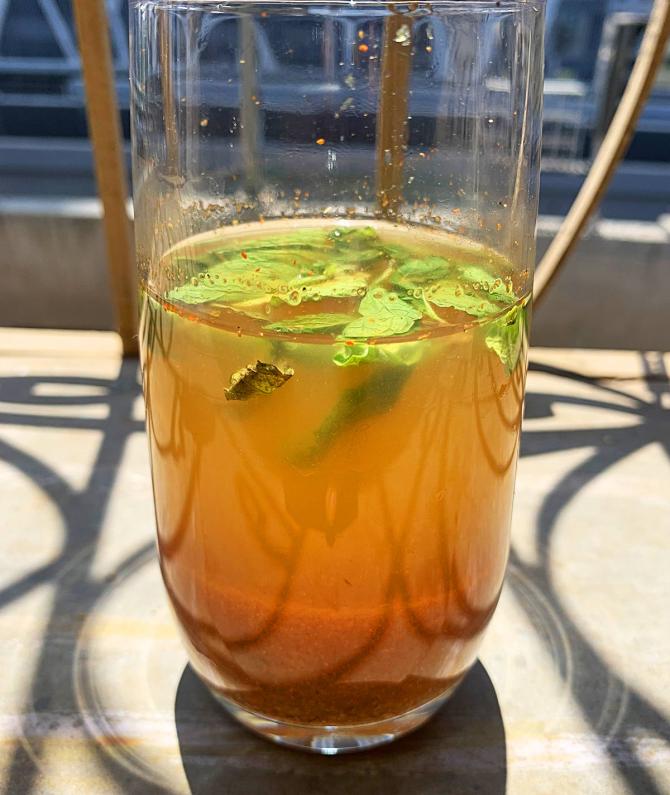 Kairi Panna
Serves: 2
Ingredients
1 kacchi kairi or raw mango, approximately 100 gm
8-10 fresh pudina or mint leaves, unchopped
3/4 tsp jeera or cumin powder
¼ tsp rock salt
½ tsp red chilly powder
1 tsp sugar
Salt to taste, about a pinch (be careful while adding salt because the rock salt will add salinity to the panna too)
2 ½ cups chilled mineral or boiled or filtered water
Method
To cook the raw mango, place a jalee (or burner grill or barbeque net or roaster grill) over your gas burner and roast directly over the flame (if you don't have a gas stove please see the note below).
Keep turning it so that it cooks on both sides and grill until soft (please see the video below).
Take off heat and cool.
Peel and separate the pulp from the seed using a teaspoon.
Puree the pulp through a channi or sieve or strainer into a bowl or container.
Then pour the water through the channi into the bowl containing the strained puree and discard the waste in the sieve.
Add the sugar, rock salt, jeera powder, salt, red chilly powder and mix well so the sugar dissolves.
Garnish with the chopped mint leaves.
Serve chilled.
Jayanti's Note: If you don't have a gas stove at home, use the grill setting on your microwave or boil the kairi in 1½ cups water till soft and follow the rest of the steps.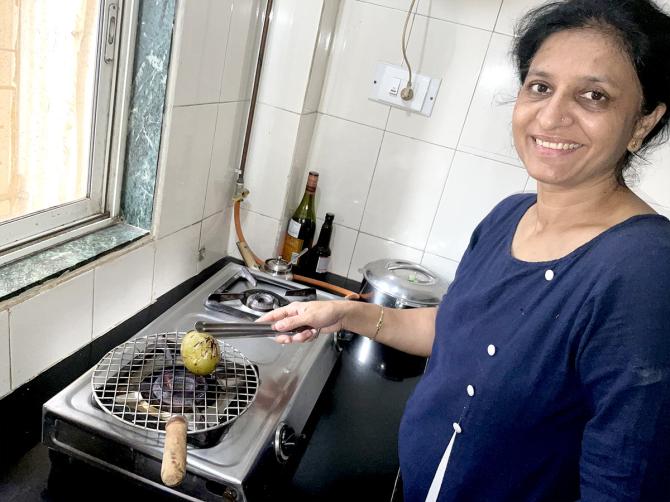 WATCH: How to make Kairi Panna
Photographs and video: Dhairya Soni