Hema Rajiv shows you how to put leftover rice to good use.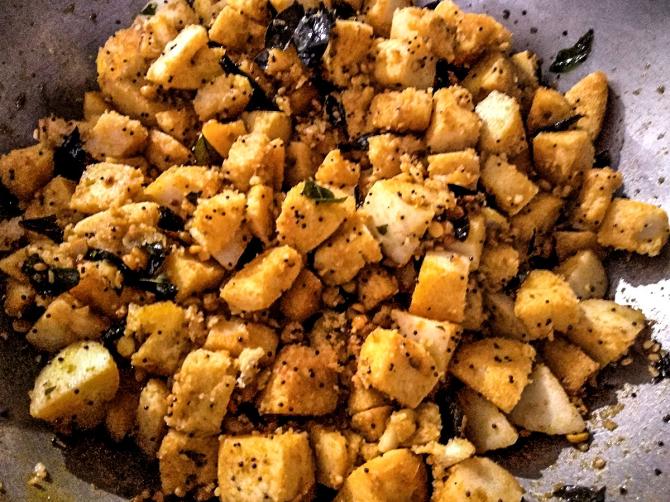 Idli Upma
Ingredients
3 cups rice (soaked for 8 hours)
1 cup urad dal (soaked for an hour)
Mustard seeds
Urad dal
Chana dal
Hing
Onions (optional)
Sambar/curry powder
Turmeric powder
Method
After soaking the rice and urad dal separately, grind them separately.
Mix the two batters, add salt to taste and let it ferment overnight or for 8 hours.
Pour the batter in an idli stand and steam for 10 to 12 minutes.
To check if it's done, insert a toothpick into one of the idlis. It should come out clean.
Once it cools down slightly, cut the idlis into small-bite sized portions.
In a pan, heat any oil, add a sprinkling of mustard seeds, urad dal, chana dal, hing and a chopped onion.
Once they start crackling, put the chopped idlis.
Sprinkle salt, turmeric powder, sambar/curry powder and cook for 2 to 3 minutes till they become slightly crispy.