Packed with the big flavour of mango, Shubhda Narsale's Mango Kulfi is the prefect treat for kids and adults.
The fresh cream and sweetened condensed milk lend creaminess to this dessert, which is seasoned with almonds, pistachios and cashews.
For that extra-special twist, serve it with slices of fresh, ripe, juicy mango.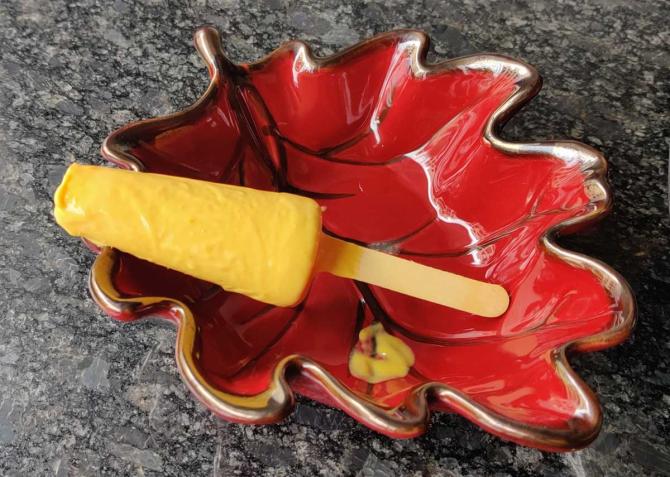 Mango Kulfi
Serves: 4
Ingredients
2 medium-sized ripe mangoes
200 ml fresh cream
4 tbsp condensed milk
3 tbsp milk powder
Pinch of salt
Kulfi moulds or ramekins or small steel glasses
Chopped nuts like pistachios, almonds and cashews, optional
Mango slices, optional
Method
Slice the mangoes and extract the pulp.
Blend the pulp in a blender to a smooth puree.
Add a pinch of salt and blend again.
Transfer the contents into a bowl and add the fresh cream.
Add the condensed milk and whisk.
Add the milk powder and blitz together until smooth.
Pour the mixture into the kulfi moulds.
You can also use small ramekins or stainless-steel glasses.
Don't forget to tap the mould/ramekin/glass on a flat surface to remove air bubbles, after filling.
Cover the moulds with a lid or cling wrap.
Let them set in the freezer overnight.
To unmould the kufi, dip the moulds in a bowl of regular water for a few secs.
Remove the lid or cling wrap, slide in an ice cream stick, twist it and pull out the kulfi.
Garnish it with chopped nuts and mango slices.
WATCH: How to make Homemade Mango Kulfi