Indulge yourself, while the temperatures are soaring, with a frosty glass of Mango Lassi or Mango Thandai!
Try these two bracing mango drinks by Maharaj Jodharam Choudhary of the Khandani Rajdhani restaurant group.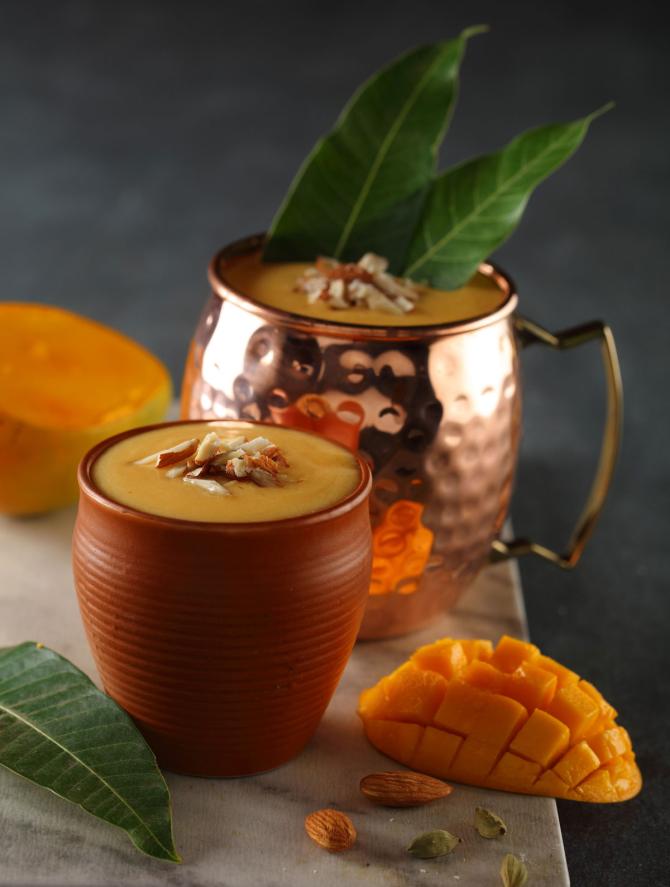 Mango Lassi
Servings: 4-6 glasses
1 kg yoghurt
200 gm sugar or as per taste
500 gm mango puree
1 tbsp or less green elaichi or cardamon powder
Mint leaves, for garnish
Ice cubes, for blending and garnish
Method
In a large jug or mixing bowl, blend the yogurt, sugar and some of the ice cubes using a manual blender/beater.
Avoid using an electric blender, as the high speed blending separates the milk solids and makes the lassi thinner.
Add the mango puree and blend well.
Add cardamom powder and give it a good stir.
Pour into glasses and top it up with ice cubes and garnish with mint leaves.
---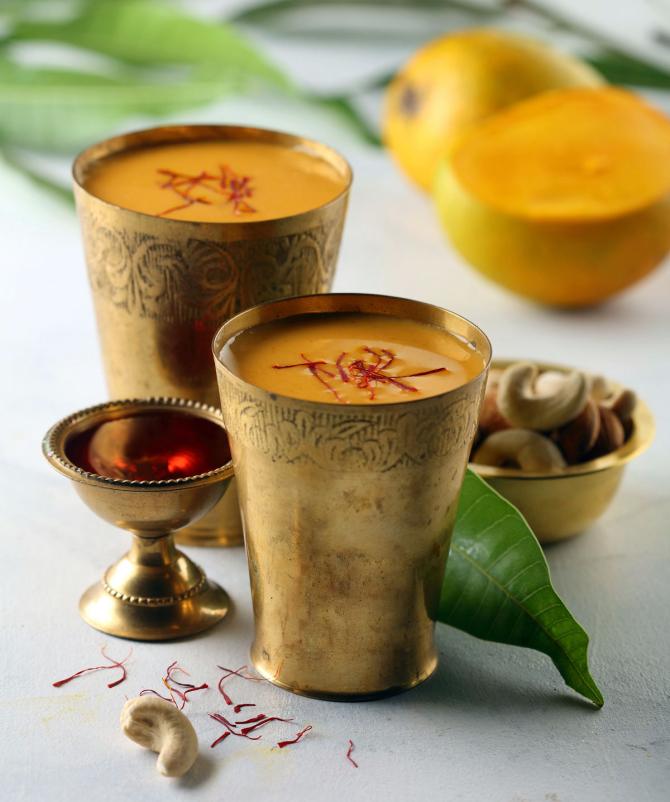 Mango Thandai
Serves: 4
Ingredients
500 gm aamras or mango puree
150 ml thandai syrup, easily available in stores
1 l milk
150 gm sugar
10 gm badam or almonds, finely chopped
10 gm pistachios, finely chopped
Few strands of kesar or saffron
Method
In a large saucepan boil the milk over medium heat.
Once the milk boils, take off heat and keep aside to cool to room temperature.
Refrigerate the milk for 30 minutes.
Add the sugar to the cold milk and stir until the sugar dissolves.
Add the rest of the ingredients and mix well.
Garnish with saffron and serve chilled in glasses.