Executive Chef Ishika Konar of the Atmantan Wellness Centre, Pune, shares his healthy recipe.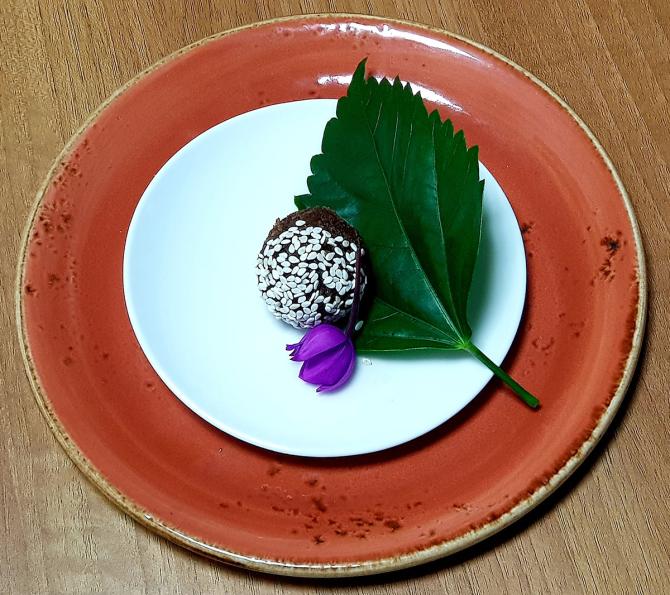 Til and Nariyal Laddoo
Serves: 15 portions
Ingredients
500 gm fresh desiccated coconut
200 gm palm jaggery
50 gm white til or white sesame seeds, roasted
20 gm black til or black sesame seeds, roasted
5 gm cinnamon powder
5 gm green cardamom seeds, powdered
100 ml cow's ghee
50 ml water
Method
In a heavy-bottomed pan, heat water, ghee and jaggery.
Add cinnamon and cardamom powder.
Cook for a few minutes till the jaggery melts and turns into a sticky mixture.
Add desiccated coconut and cook on low heat for about 10 to 15 minutes.
Add roasted sesame seeds and mix well.
Turn off the heat and when the mixture cools down a bit, start making small laddoos (one laddoo should be approximately 15 gm in weight).
You can eat them immediately or store it away in an air-tight container.