What if the Pradhan Sevak attended the cine carnival on the French Riviera?
Uttam Ghosh lets his imagination run loose...*
Adios Aishwarya.
Au Revoir Sonam.
See ya Mallika.
Ta-ta Kangana.
So long, style divas and fashionistas, for NaMo is here! Yes, yes, yes, at Cannes!
Bharat's leading name in political chic has been spotted on the red carpet. :))
And his outfits could put all you ladies -- with your Ralph n Russo and your Rami Kadi and your Nedret Taciroglu and your Zuhair Murad and your Sabyasachi Mukherjee -- completely in the shade, as he dazzles Cannes with his wah! wah! wah! attire.
Ladies and Gentlemen, Uttam Ghosh imagines what our dapper and debonair Pradhan Mantri would wear if he were to make an appearance on the Cannes red carpet.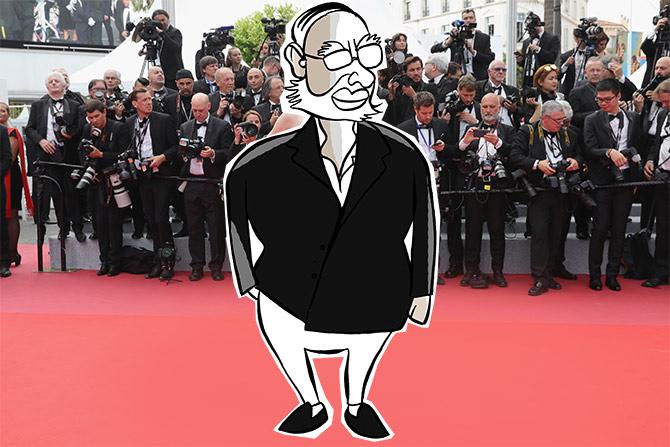 A black, two-button suit, white pants, a dash of special pomade, elegant juttis and loads of swag!
Smart, very smart, Modi Saheb.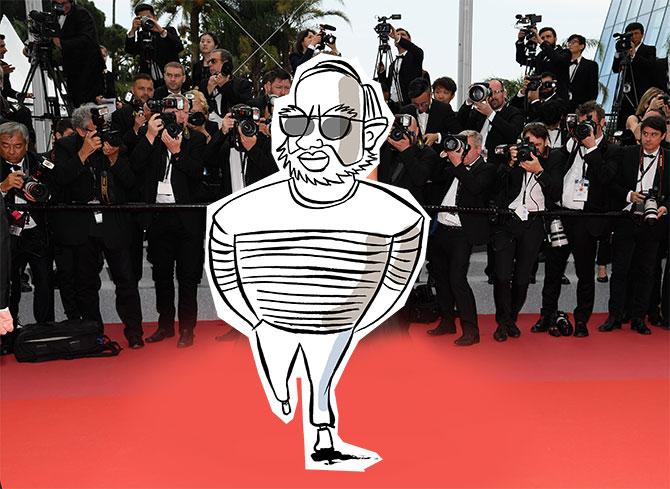 Which other world neta would look so flamboyant in a trendy tee, but our very own possessor of that 56 inch thoracic cavity?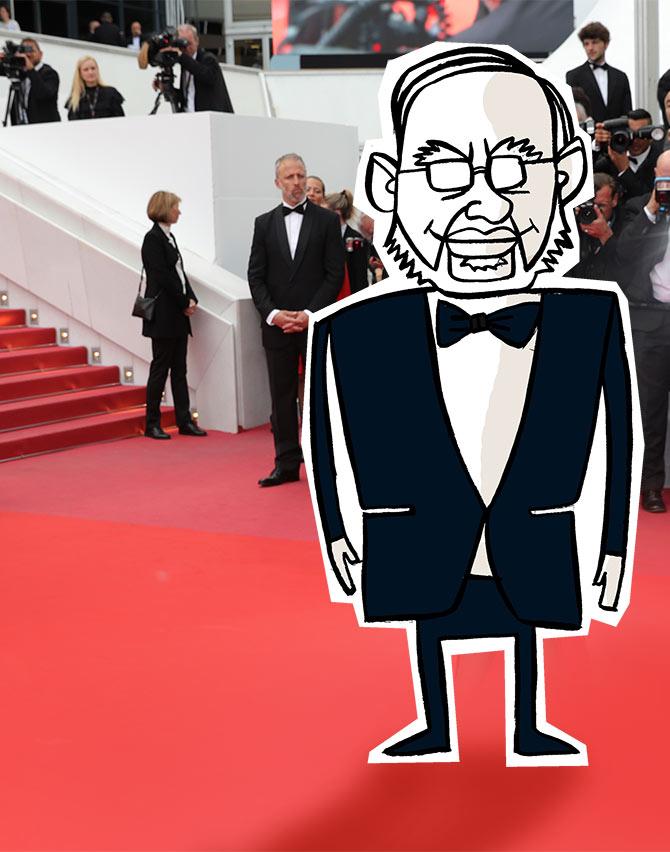 The ultra classic look. Uber (Not the taxi, yaar) Modi-sh.
The tux and bow is a stylish combo Monsieur Macron would go green with envy over.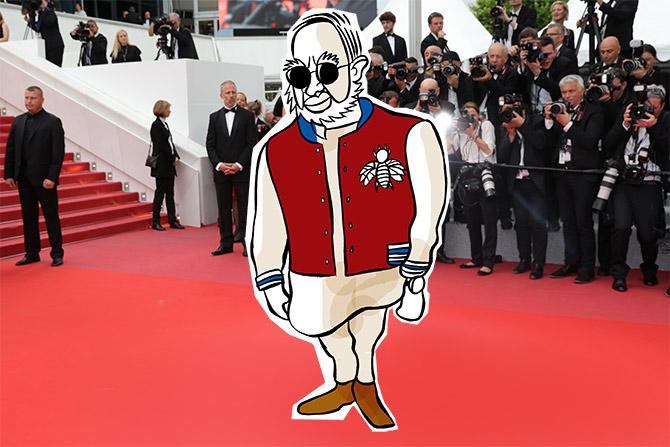 A look The Donald could copy for his weekend junkets to Mar a Lago.
We doubt, though, if Amerika's rashtrapati has our Pradhan Mantri's elan and elegance.
*Before Modi fans froth and fume, please note this is a fun feature meant to be consumed with dollops of salt. So please chill, folks!