When Patralekhaa tied the knot with beau Rajkummar Rao in Chandigarh, her pet Gaga joined in the wedding celebrations in a colour coordinated outfit.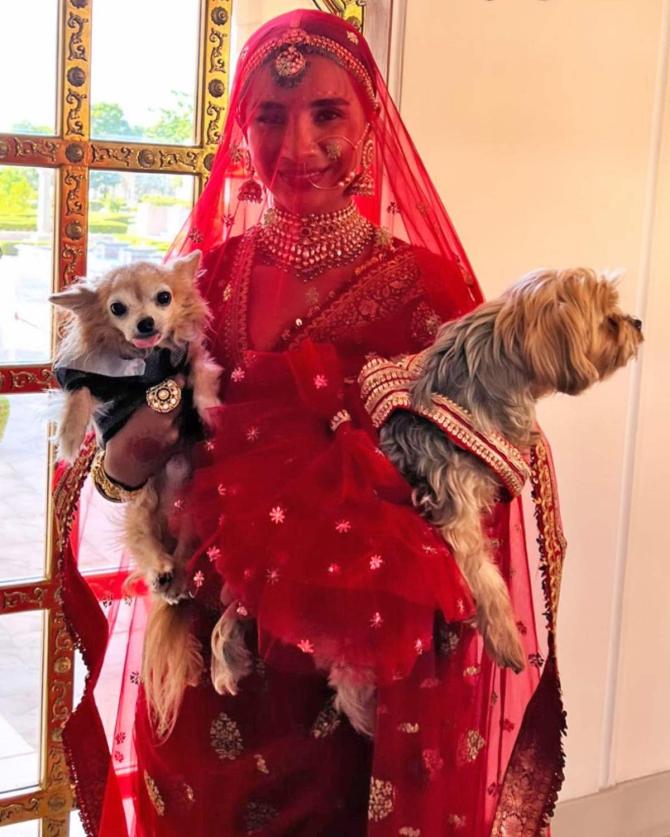 Bride Patralekhaa wore a beautiful red tulle sari with an embroidered veil by Sabyasachi for her wedding in Chandigarh.
While she painted a stunning picture in red, one couldn't help but notice how adorable her pet dog Gaga looked at the wedding.
Wearing the most adorable red tulle outfit with a big bow, gold straps and matching sequins, Gaga twinned with the actress.
Stylist Namita Alexander took to Instagram to share the details.
'This was a first,' she wrote. 'To match Patralekhaa's Sabyasachi sari on her wedding day, I created a dress for her beloved dog Gaga.'
'Gaga was a dream to work with, and cooperated during the fittings and trials.'