They courted for 11 years before they got married on November 15 at Chandigarh's Oberoi Sukhvilas Spa Resort.
And Rajkummar Rao and Patralekhaa's three-day wedding celebration included a reception and a pajama party!
A look into their beautiful wedding album.
Please click on the images below for a better look.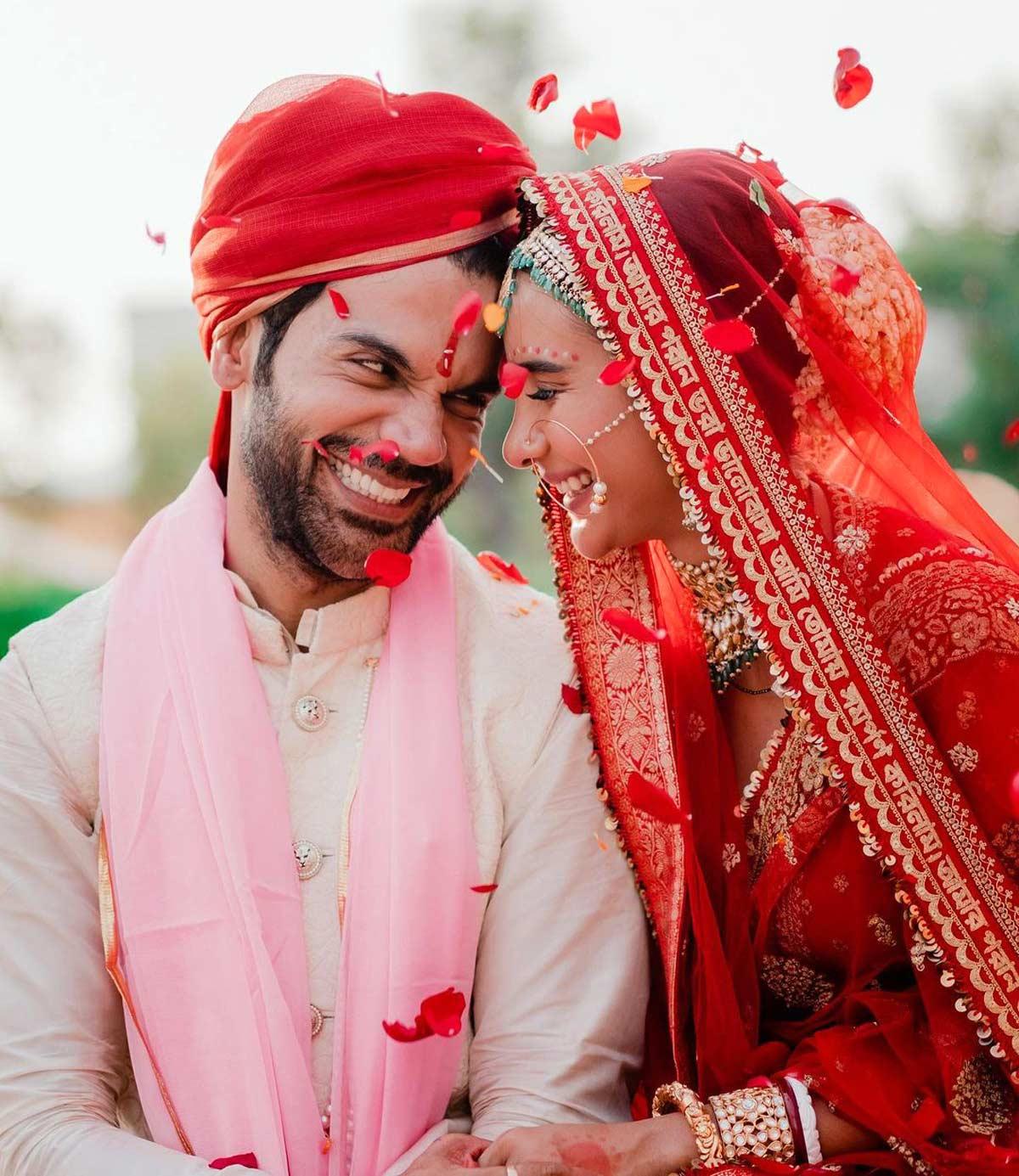 IMAGE: Rajkummar Rao grins mischievously at his bride, Patralekhaa.
Photograph: Kind courtesy Rajkummar Rao/Instagram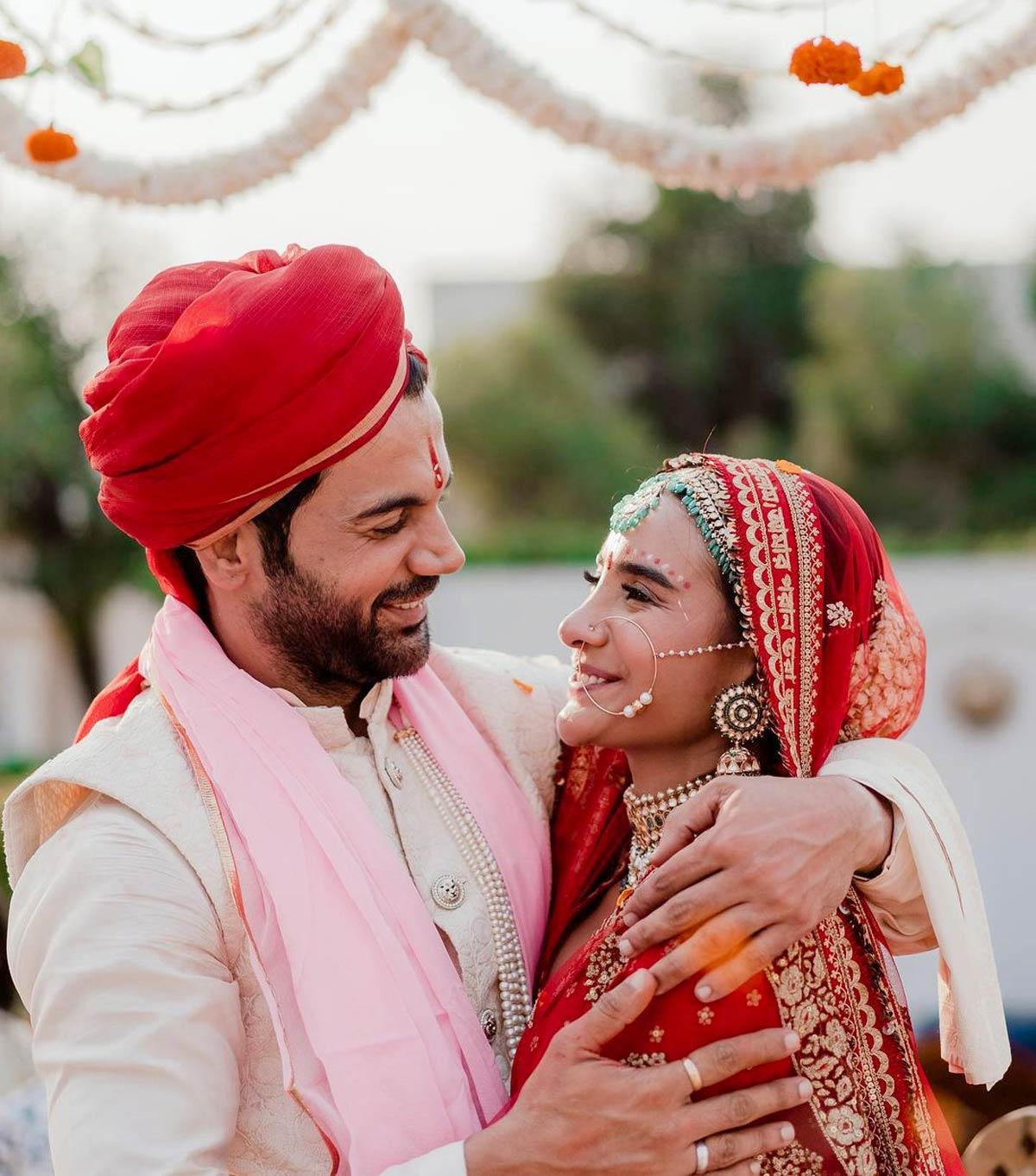 IMAGE: Raj couldn't keep his eyes off his Bengali bride. The couple wore beautiful Sabyasachi ensembles on their wedding day.
Photograph: Kind courtesy Rajkummar Rao/Instagram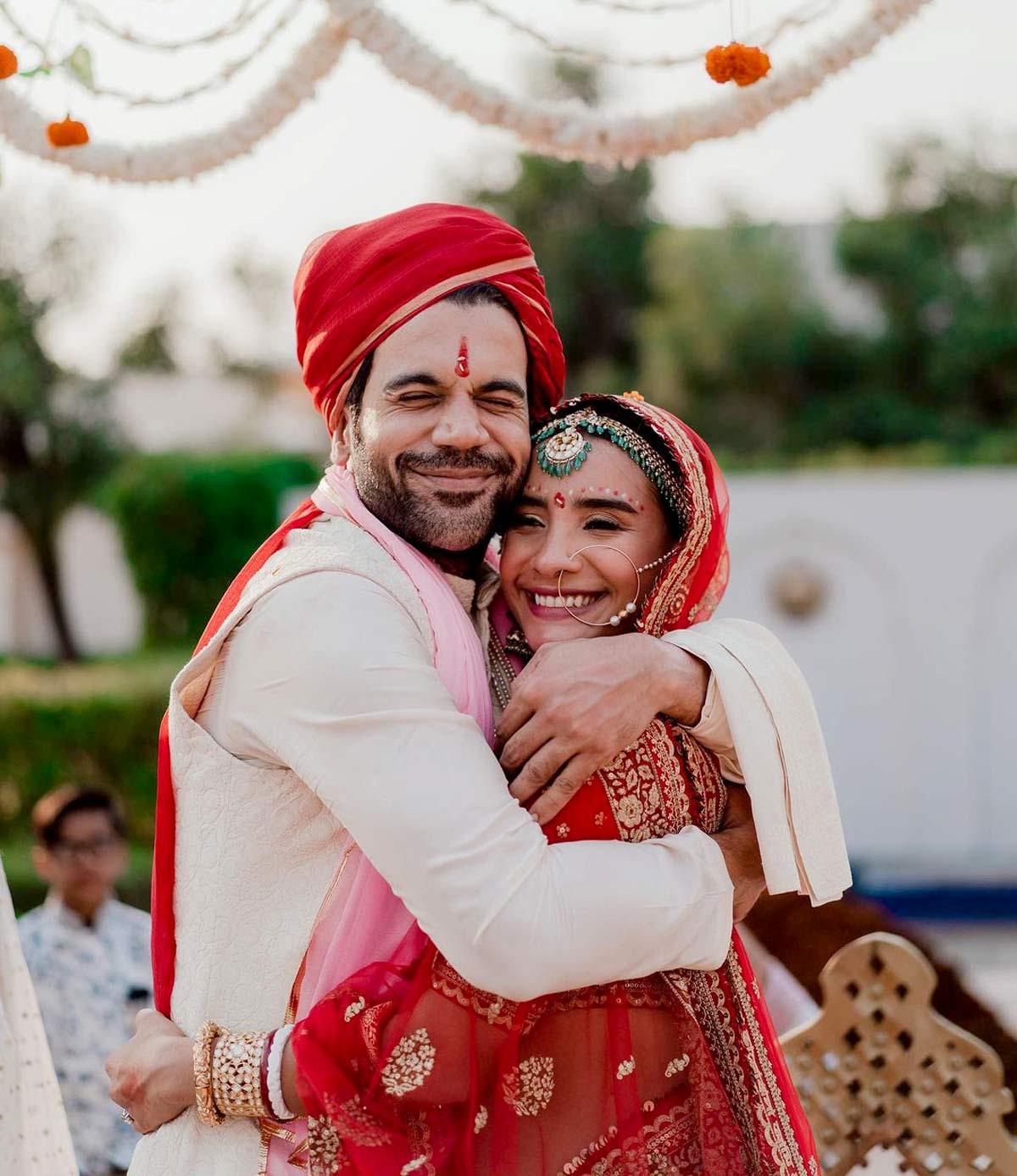 IMAGE: Patralekhaa saw Rajkummar for the first time in his debut film, Love Sex Aur Dhoka, while he first saw her in an ad. They share their love story here.
Photograph: Kind courtesy Rajkummar Rao/Instagram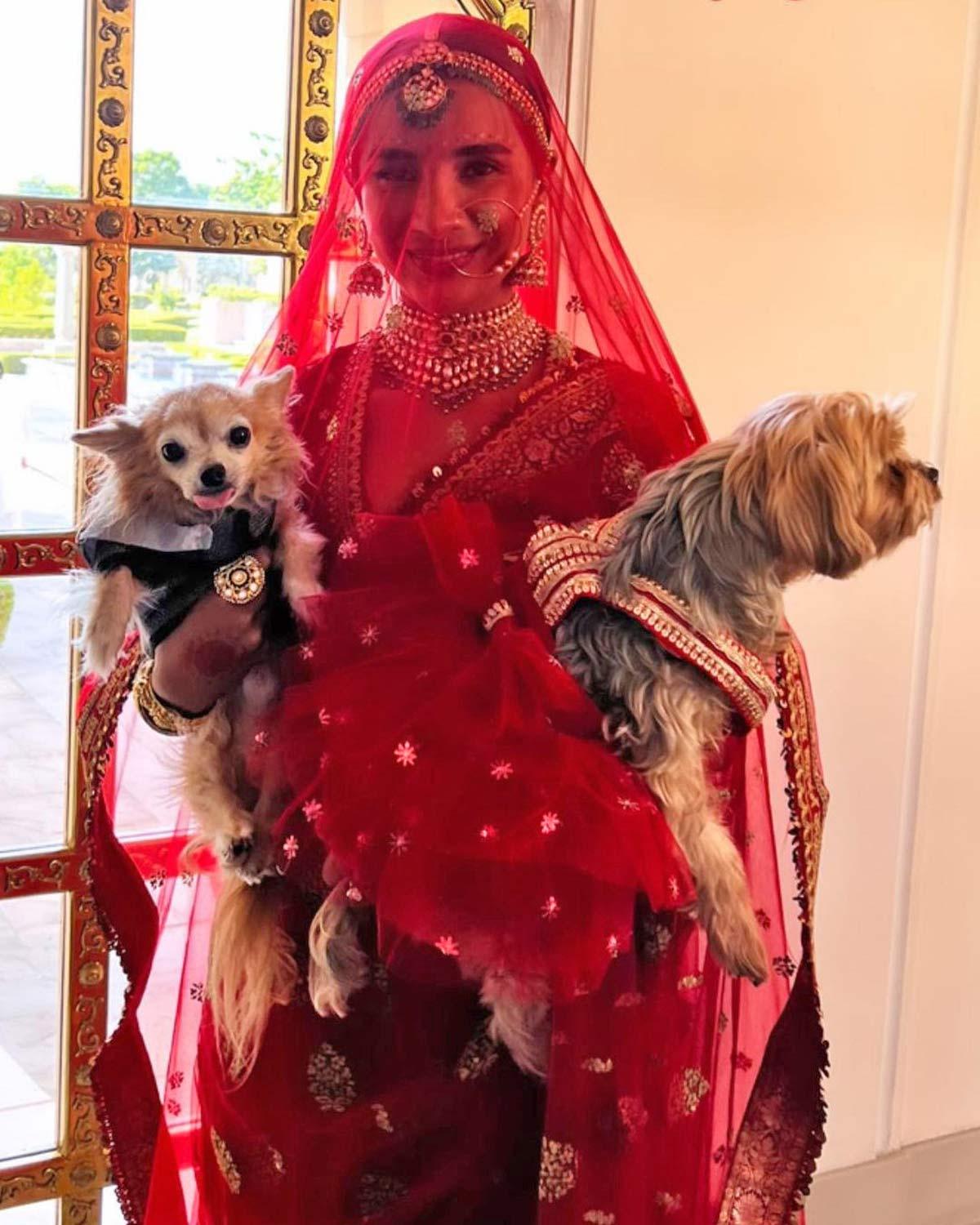 IMAGE: Patra with her VIP guests.
Photograph: Kind courtesy Agnish Paul/Instagram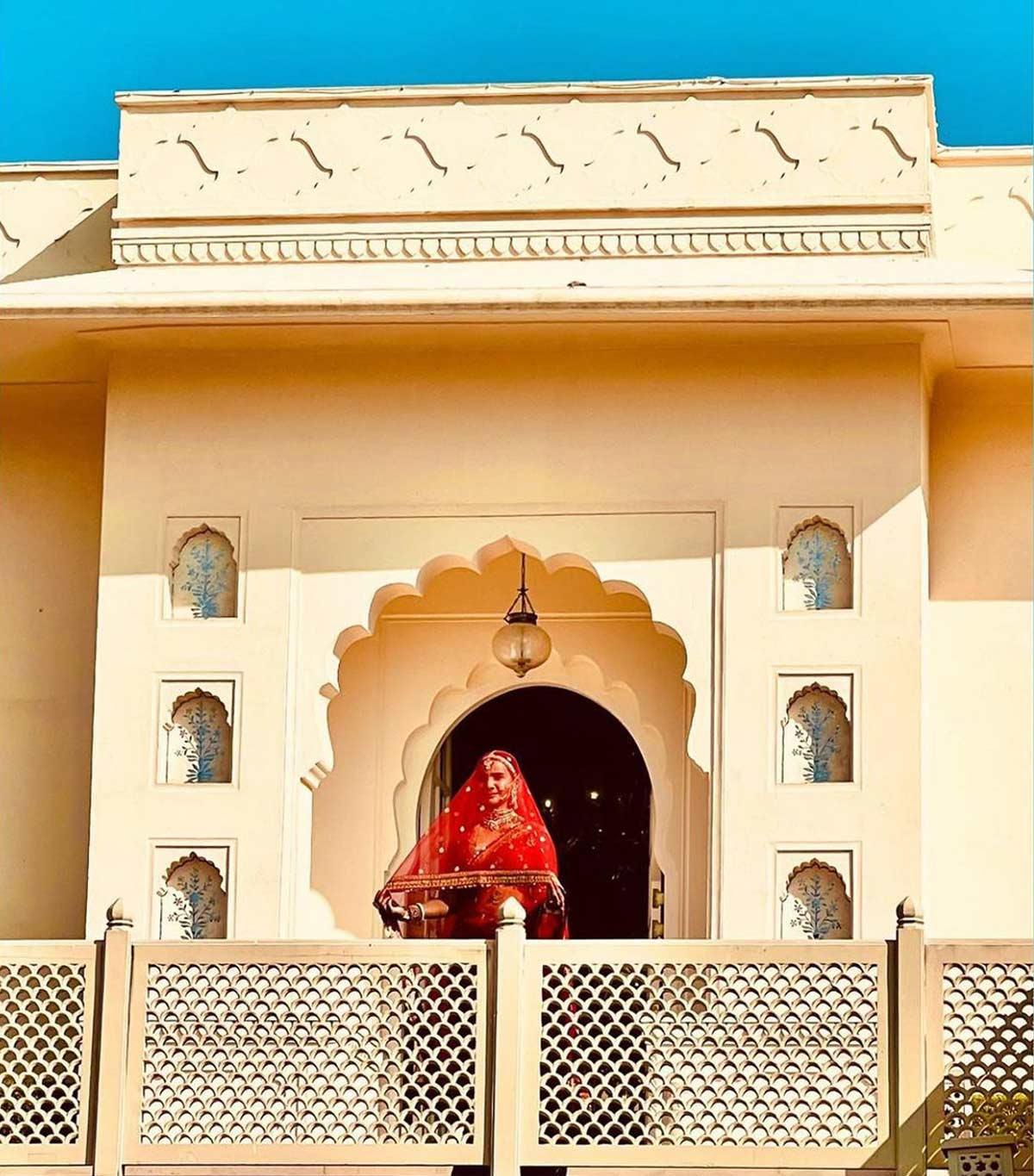 IMAGE: Patra's brother, Agnish Paul, posts his favourite picture.
Photograph: Kind courtesy Agnish Paul/Instagram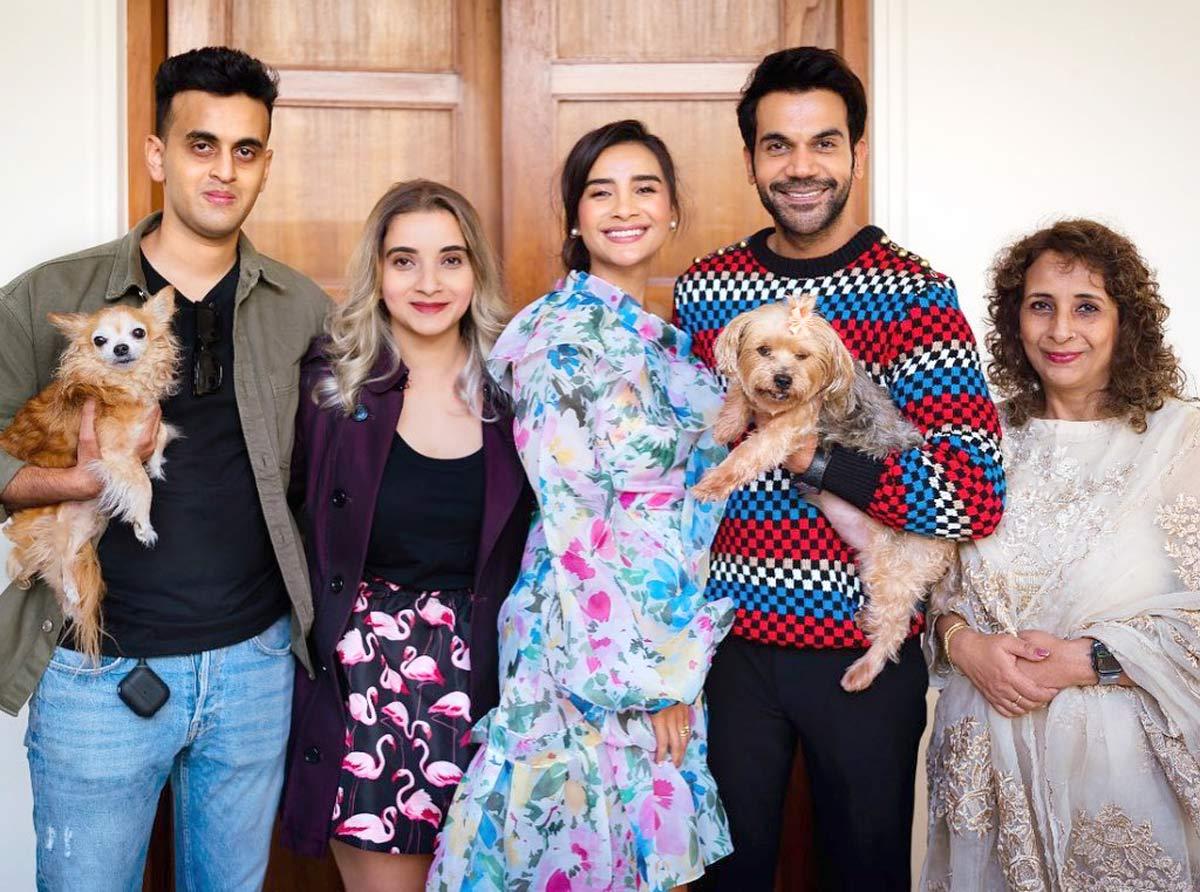 IMAGE: Rajkummar joins the Pauls -- Patralekhaa, siblings Agnish and Parnalekha and mum Papri Misra Paul.
Photograph: Kind courtesy Agnish Paul/Instagram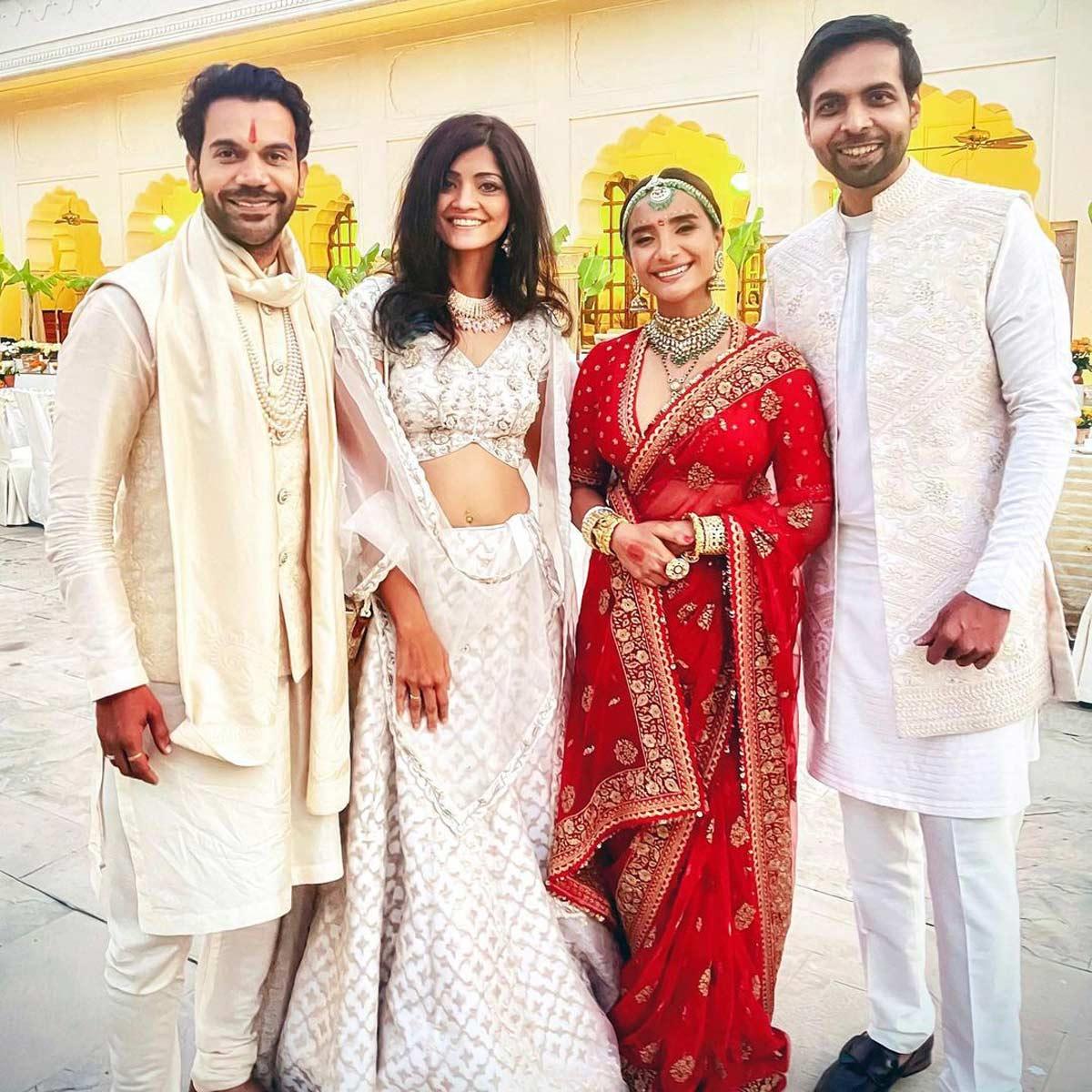 IMAGE: Rajkummar's Stree co-star Abhishek Banerjee brings his wife Tina Noronha along.
Photograph: Kind courtesy Abhishek Banerjee/Instagram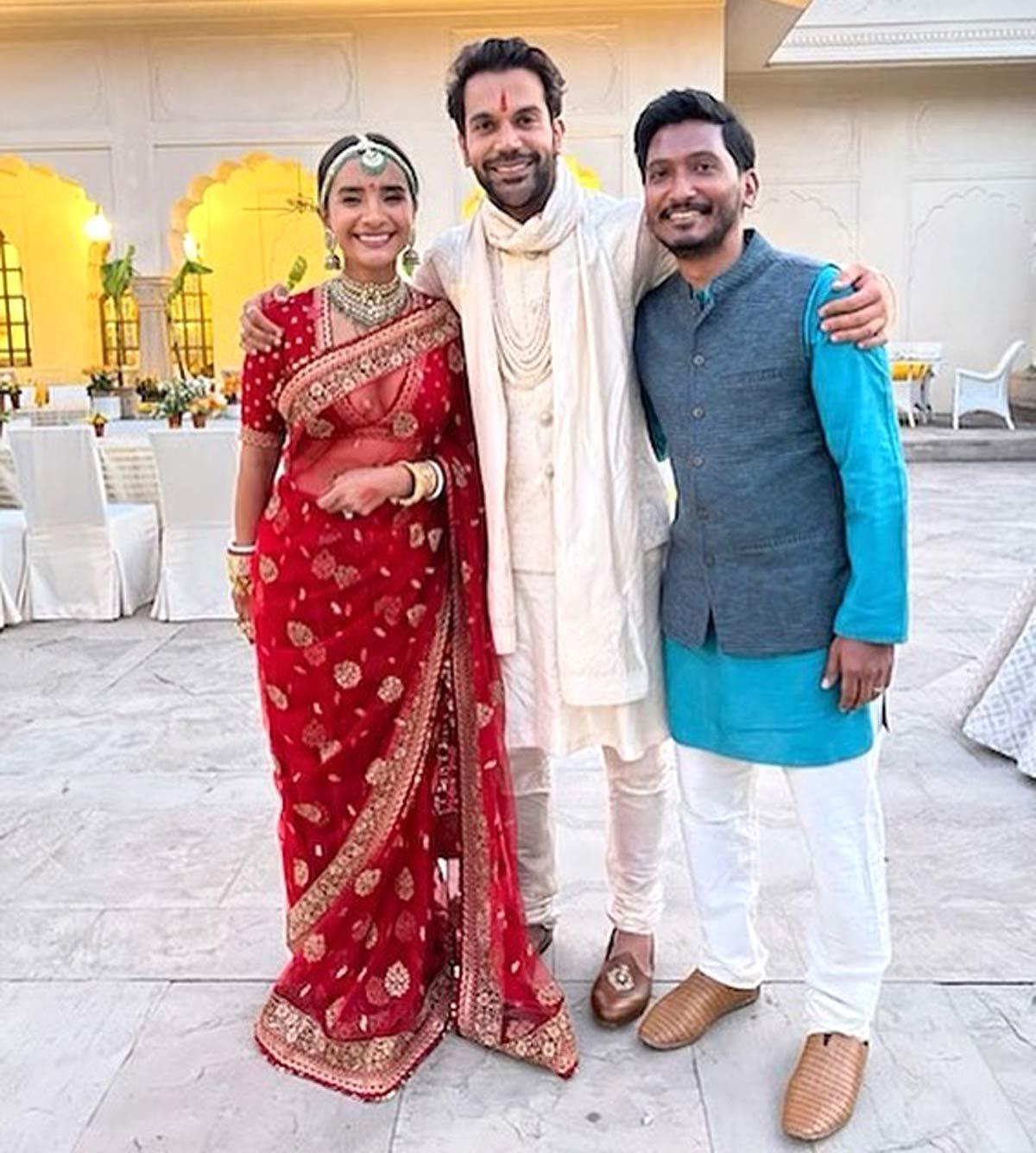 IMAGE: Trapped Sound Designer Anish John poses for a picture.
Photograph: Kind courtesy Anish John/Instagram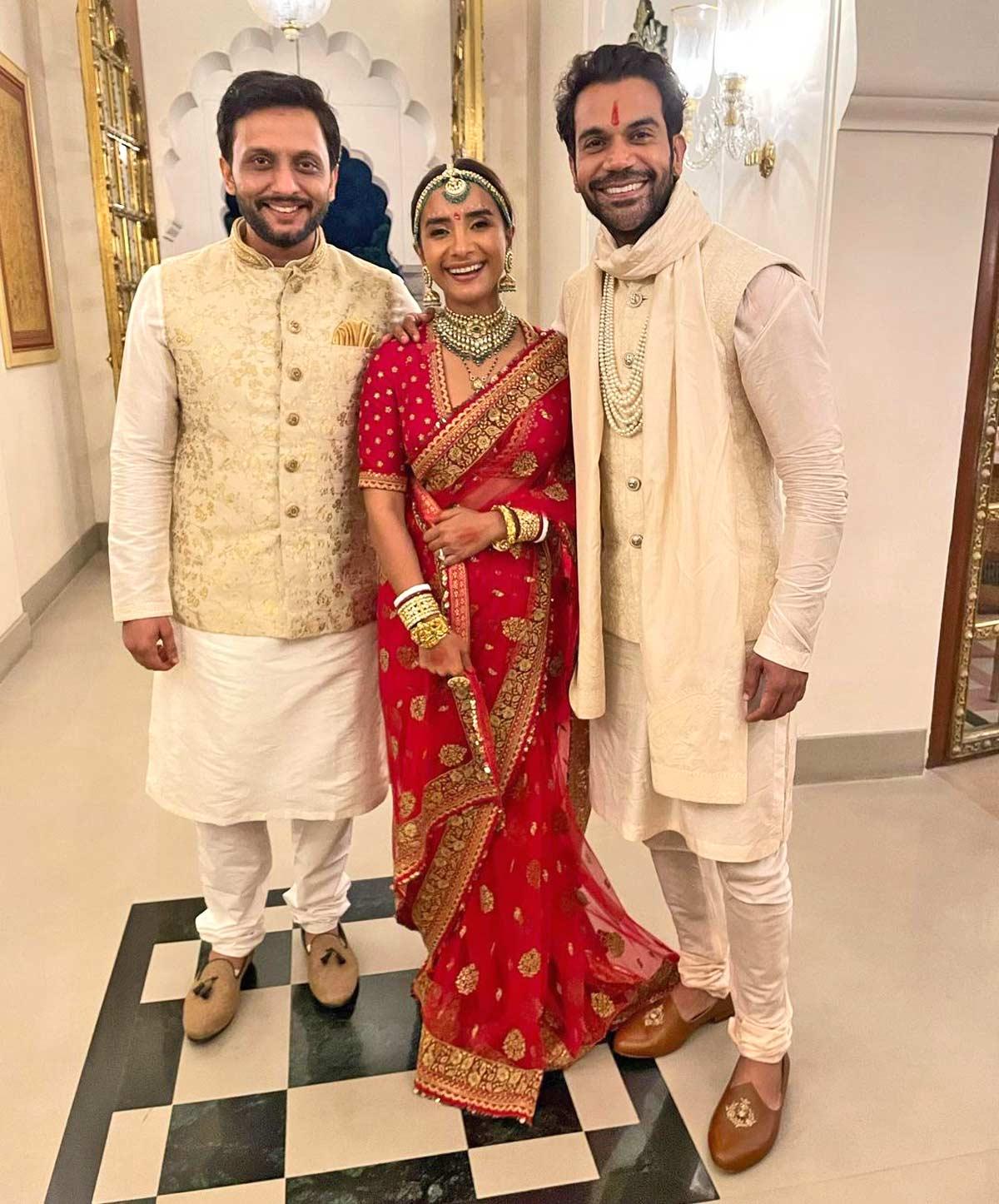 IMAGE: Mohd Zeeshan Ayyub has done a few films with Rajkummar, including the latter's career best so far, Shahid.
Photograph: Kind courtesy Mohd Zeeshan Ayyub/Instagram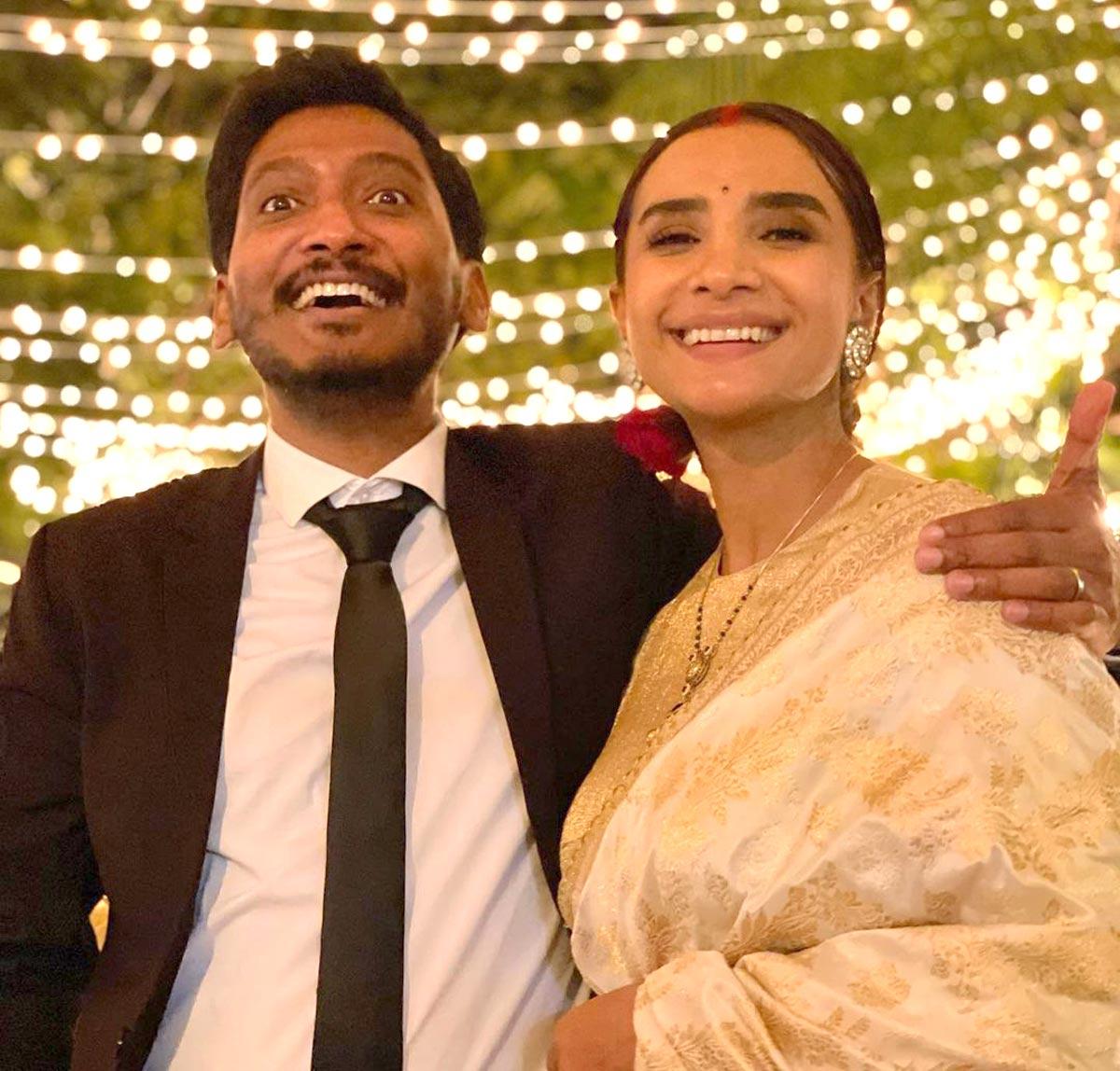 IMAGE: Anish John shares a picture from the reception.
Photograph: Kind courtesy Anish John/Instagram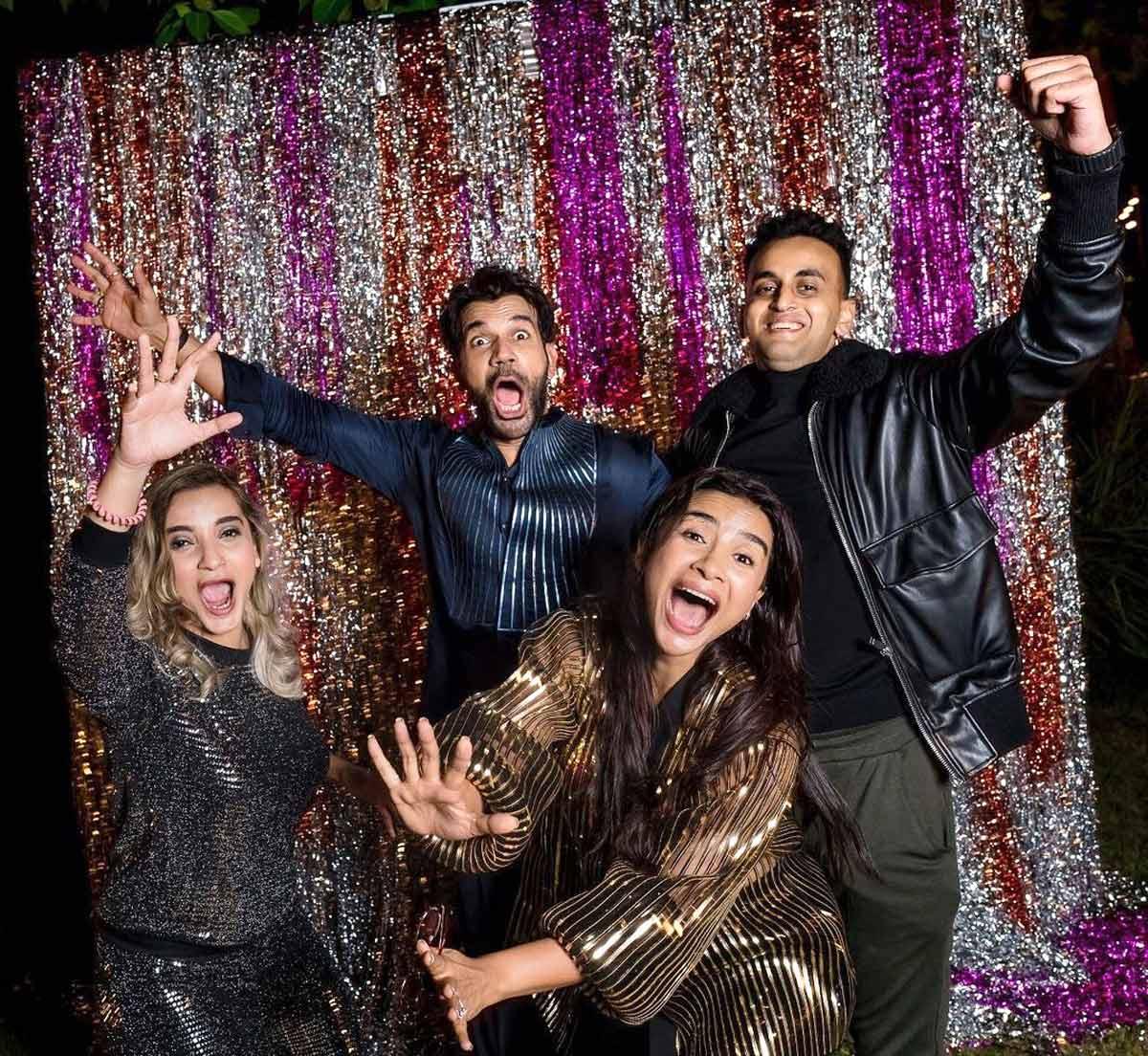 IMAGE: The night before the wedding, the family threw a pyjama party!
Photograph: Kind courtesy Parnelekha/Instagram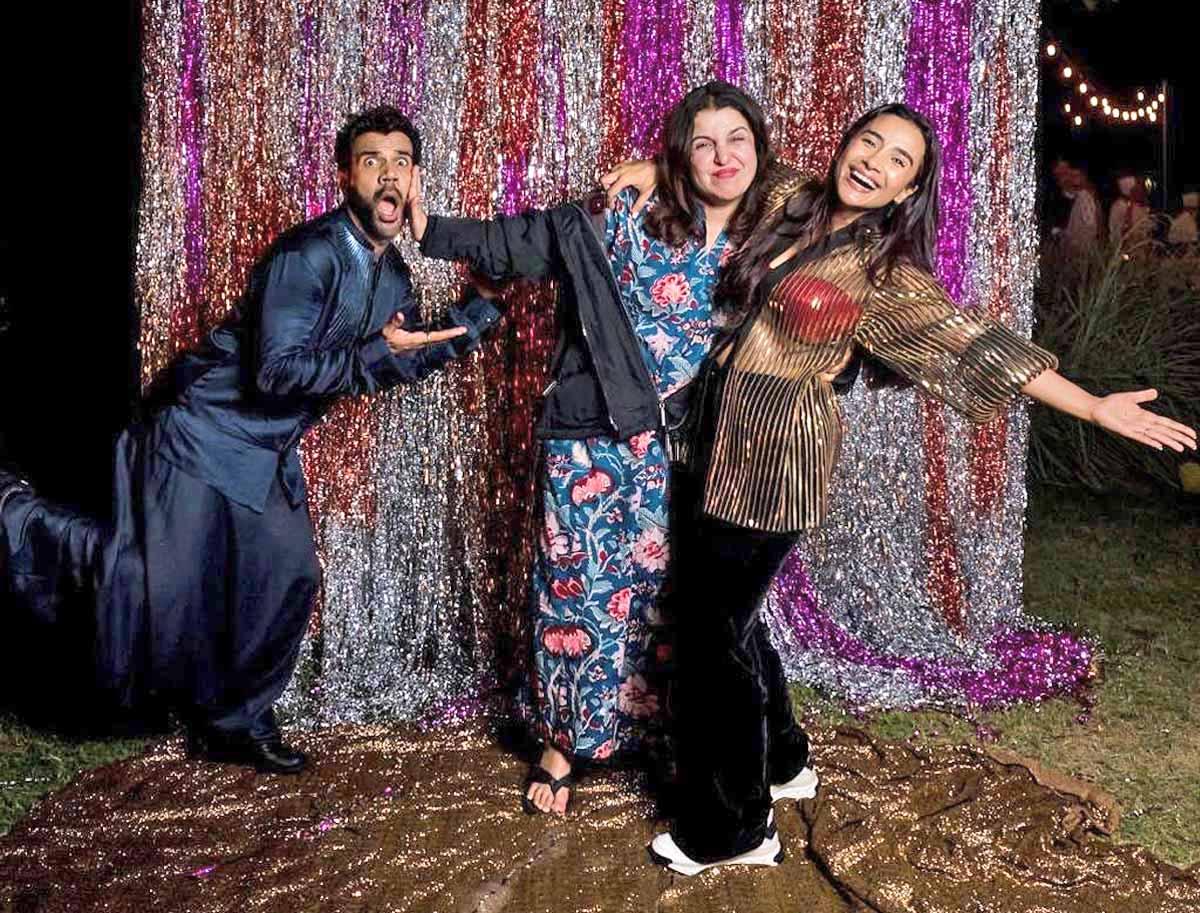 IMAGE: 'Only wedding where I could wear my nighty n rubber chappals #pyjama party.. #rajpatra #bestwedding @rajkummar_rao @patralekhaa i still have a hangover," writes Farah Khan.
Photograph: Kind courtesy Farah Khan/Instagram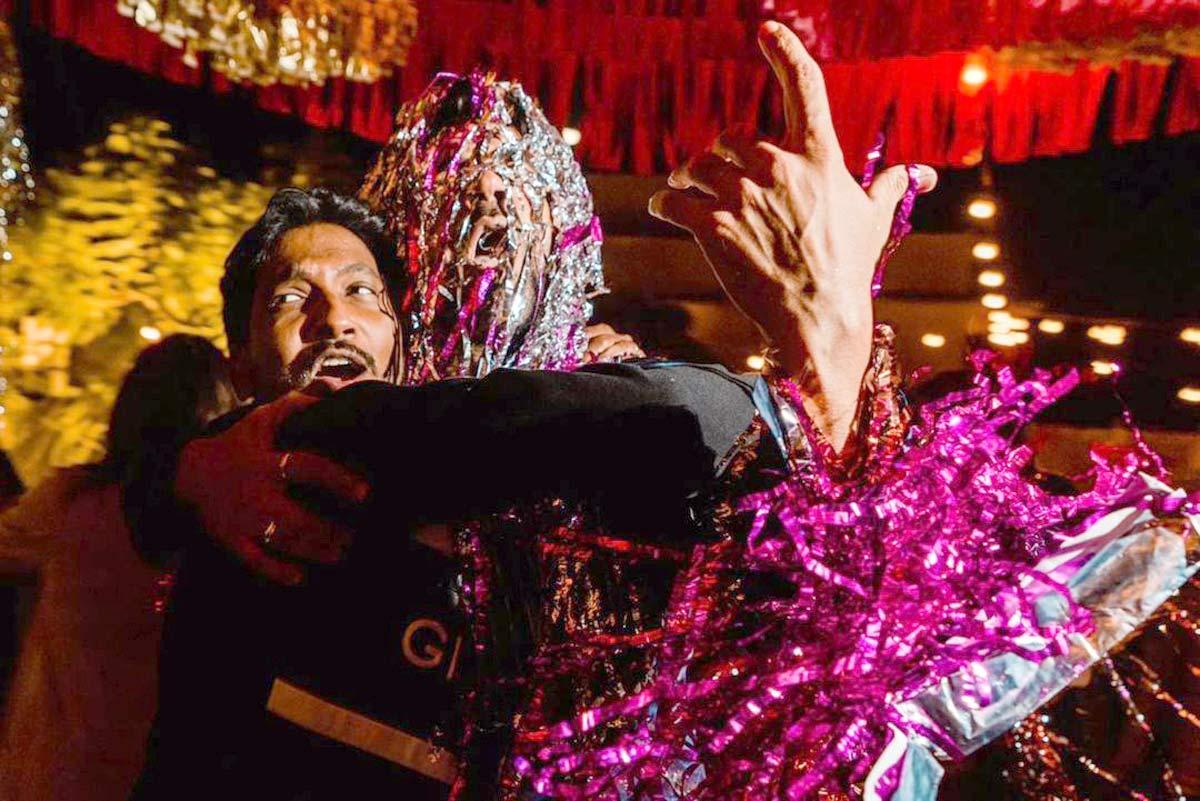 IMAGE: 'Don't think any other picture sums up our friendship like this one does. Haters will say this isn't even you @rajkummar_rao,' says Anish John.
Photograph: Kind courtesy Anish John/Instagram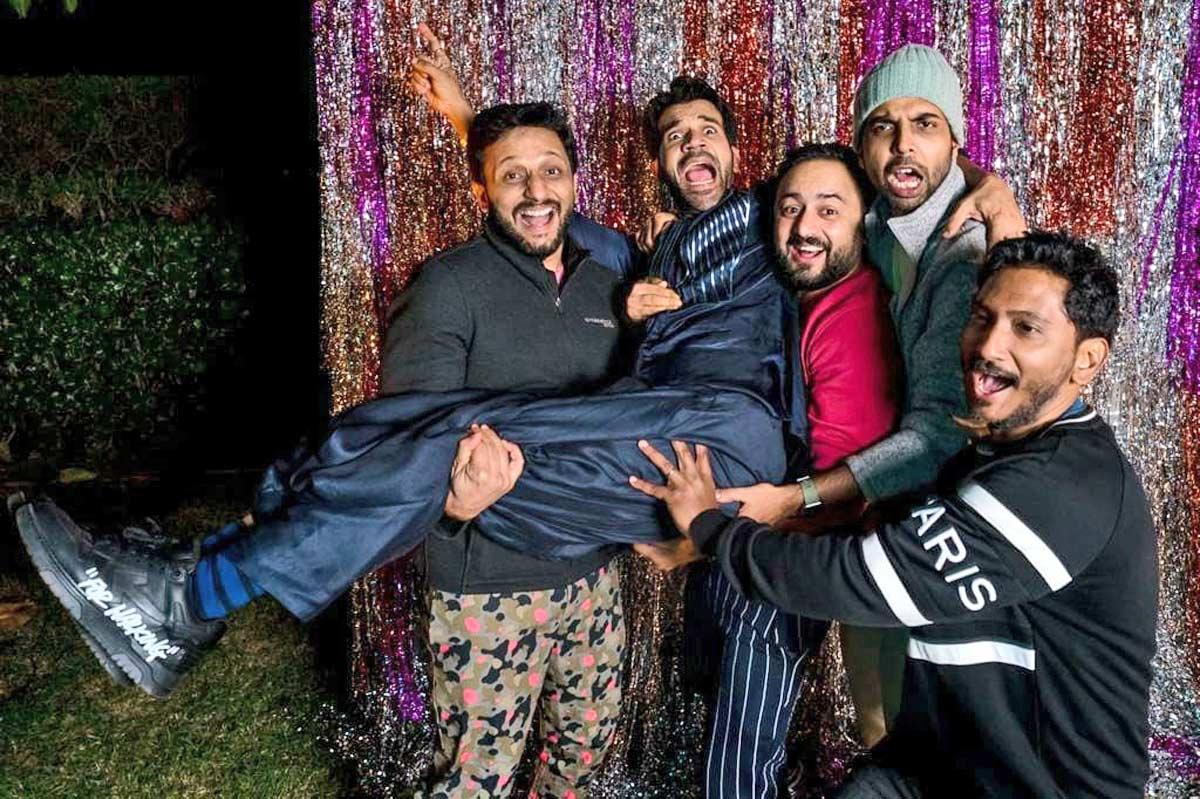 IMAGE: Stree Director Amar Kaushik joins in the fun.
Photograph: Kind courtesy Anish John/Instagram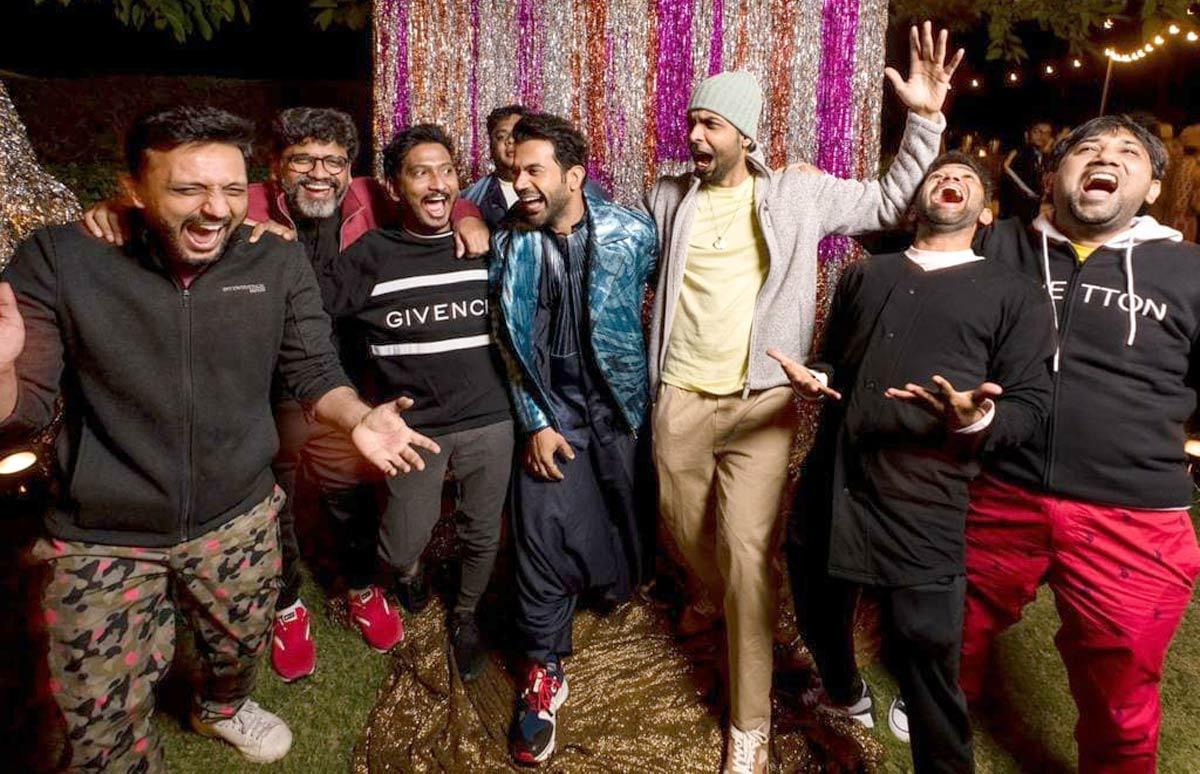 IMAGE: Ad filmmaker Viveck Das Chaudhary (in the red jacket) and actor Vinod Rawat are among the couple's closest friends.
Photograph: Kind courtesy Anish John/Instagram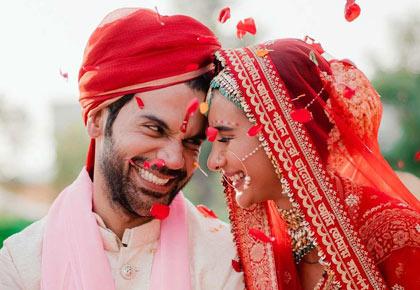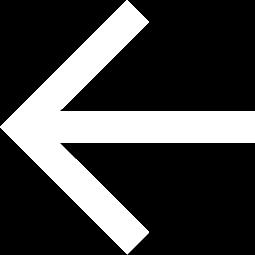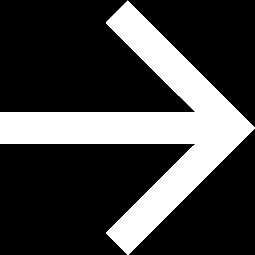 X