American supermodel Halima Aden gives up her fashion career wanting to reflect on her life and values as a Muslim woman.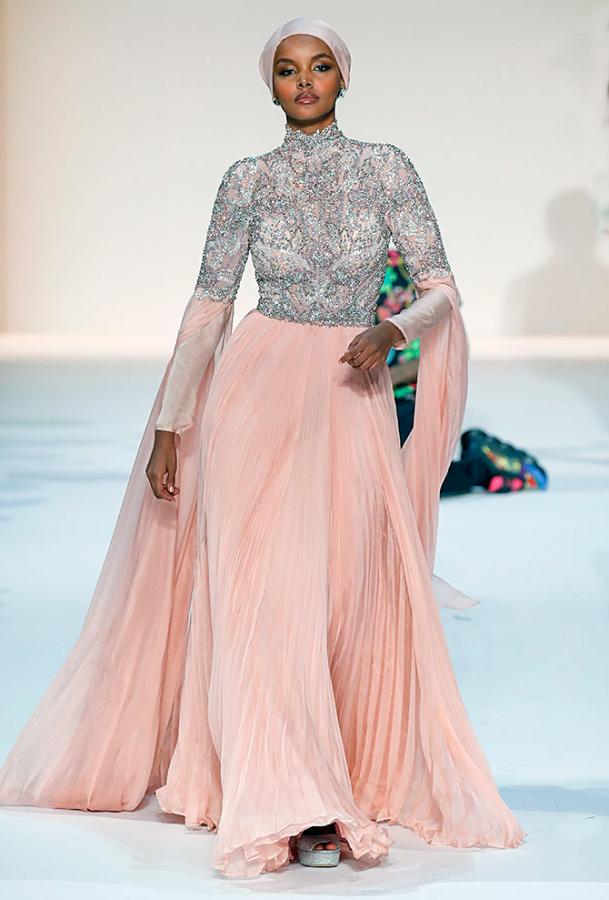 As a 19 year old Halima Aden made history by being the first hijab-wearing woman to feature on Vogue's cover.
She was also the first woman to wear a hijab on the cover of Allure/a>.
In 2017, when she walked the runway at Milan Fashion Week in a hijab, she hoped to break stereotypes.
Clad in a navy-and-black striped belted coat with flared pants, the Somali-American model walked the runway like a pro, reported New York Post.
'We have to break the stereotype. I think often the West does not understand the history and the privilege of wearing a hijab. They always think of oppression,' she said post her ramp walk.
'I remember when I lived in a refugee camp, it was the people who weren't Somali, the people who came from Western countries, who helped the most. I remember being 6 and thinking, 'I want to be one of those women because I knew how much they helped us.'
Three years down the line, Halima regrets getting really carried away by the fashion industry.
Sharing a long post in her Instagram stories, she wrote:
'As I've said many times, being a minority inside of a minority inside of a minority is never easy.
'Being a "hijabi" is truly a journey with lots of highs and lows.
'With that said my mother has been pleading with me for years to open my eyes.
'Thanks to COVID and the break away from the industry, I have finally realised where I went wrong in my personal hijab journey.
'My mom asked me to quit modeling a long time ago. I wish I wasn't so defensive.
'Sis was literally the only person who had the purest intentions for me. The advice she gave me was "DEEN over Dunya".'
Halima felt that her 'hijab journey' was the strongest when she was surrounded by her sisters.
'My hijab was on point when I was surrounded by my Somali culture,' she added.
Revealing that she caught carried away, Halima shared pictures of the time she lost touch with herself. Scroll down to see some of the posts.