The views are stunning, the skies are blue, the forests are lush and, wonder of wonders, thanks to the discipline of the tea estate, even man isn't vile, discover Renu Bahal Wadhwa and T C A Srinivasa Raghavan after a trip to Kerala's breathtakingly beautiful hill retreat.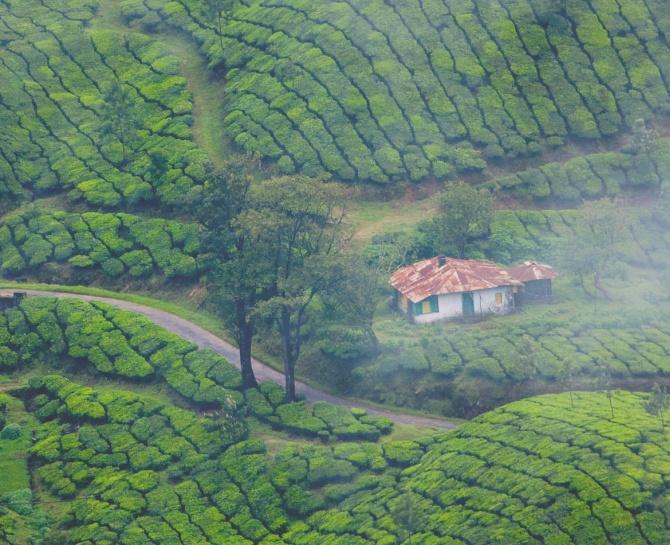 It's been said that while other countries have armies, in Pakistan it's the army that has a country.
Munnar, in the hills of Kerala, is a bit like that. It's a bunch of golf courses to which tea estates have been attached.
Some months ago, some of us who often take trips together decided to go there because, well, it's there.
As you drive from Kochi to Munnar, you slowly leave the hot and dusty plains behind. (You can get there from Coimbatore also but it takes a bit longer.)
The road starts to climb about an hour out of Kochi. It is flanked on both sides by lush green vegetation. You see the occasional waterfall.
The air gets fresher. Breathing gets easier. The green carpeted tea bushes herald that you are approaching Munnar.
We decided to stay at the iconic High Range Club. It is as colonial as these things can get.
It used to be the meeting point for the planters who came on motorcycles at great personal risk on those dodgy mountain roads, without lights.
It was worth the risk of driving off the mountainside. Entertainment was hard to come by. The Club served instead.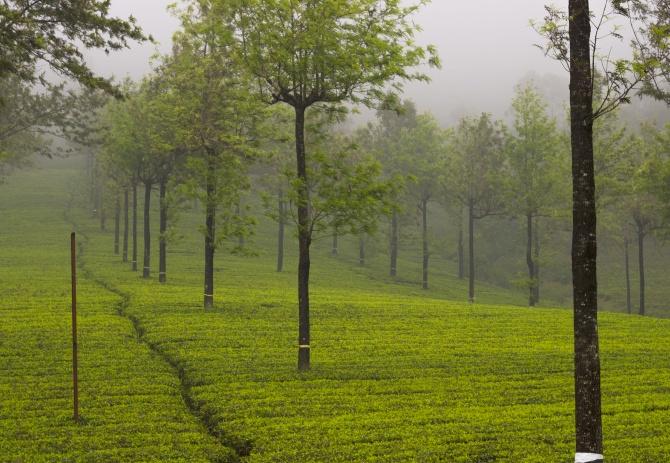 It is tucked into a hillside and has an 18-hole golf course attached to it. And, in the middle of the golf course is a full-sized cricket ground, complete with a pavilion.
That makes it one up on the Wellington Gymkhana in the Nilgiris, which is also tucked into a hillside and has an attached golf course, but alas, no cricket ground in the middle. Even the imperial army couldn't outdo the planters.
Dinner and lunch parties; children's Christmas parties; the formal New Year's eve dinners, complete with a play staged by the planters and a live band sourced from Kochi (then Cochin) to ensure that the alcohol was being used up through the dancing into the small hours; sports meets with affiliated clubs from around the country; tennis, cricket, golf, billiards, snooker, table tennis and squash; an exhaustive library; a card room for a quiet game of bridge, or rummy -- it was the full Monty in the good old days. Now it wears a forlorn look.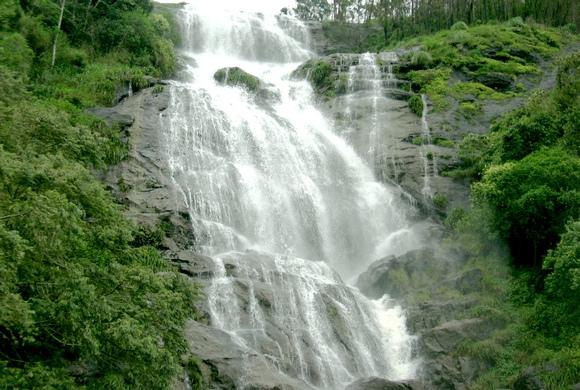 The bar, once the focal point, is now closed because of some silly excise hassle with the state government, which was just as well as the women were, so to speak, barred from it.
Nasty little colonial practice which had survived the Brits. The barman, Michael, has nothing to do now and helps out with "general duties". These include smiling continuously.
It's full of exotic hats, though, hanging from the wall. The hats belonged to departing managers. It's quite a sight. Better any day than the heads of animals.
Then there is the chef. He works in a surprisingly modern kitchen and, as they say down there, the food is zimbly zuberb, especially the sauce they serve with the sizzler chicken.
It's a very special recipe and we managed to wheedle it out of the chef. I doubt, however, that any of us can make it the way they do at the club.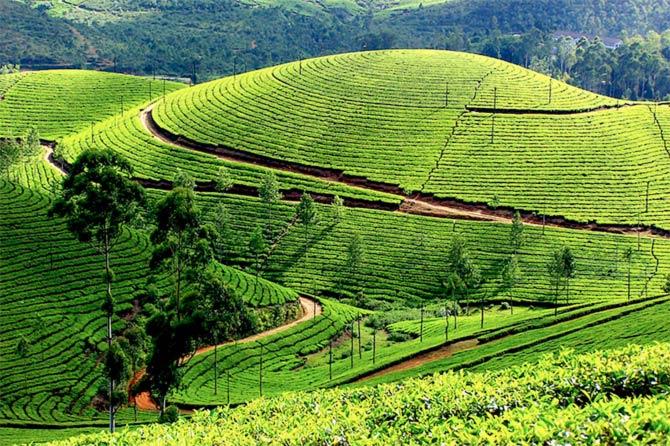 But enough about the club. Munnar is, yes, as beautiful as New Zealand where we had gone just a few weeks earlier. As they say in Punjab, ikkoi gal haigi ji (it's one and the same thing).
The views are just as stunning, the skies just as blue, the forests as lush and, wonder of wonders, thanks to the discipline of the tea estate, even man isn't vile.
Indeed, you hardly see people outside the main town which -- one must admit -- is a bit of a dump. It's best avoided.
The Kanan Devan tea estate sprawls over thousands of acres. The estate has these far-flung bungalows dotting the hillsides in which lived and live planters, breathing clean air and feeling superior.
Mohan Verghese, the manager, who is one of them, says that occasionally elephants walk across his lawn. "They dig up the garden."
Shame on them, because that garden is absolutely gorgeous, replete with flowers in a myriad hues, sending out a medley of fragrances as the soft breeze wafts through and over them, humming with bees and dainty butterflies with gossamer wings.
We drove around from 10.30 am to 6 pm for five days. The high point of all this bumping about -- the roads are awful -- was another stunning golf course, the like of which probably doesn't exist. It is breathtakingly beautiful.
Secluded, green and with a lake nearby, it would be hard to surpass. It's called the Kundale Club and is not open to the public. Naturally, thank God. But as I said, we knew the general manager and spent a wonderful morning and afternoon there.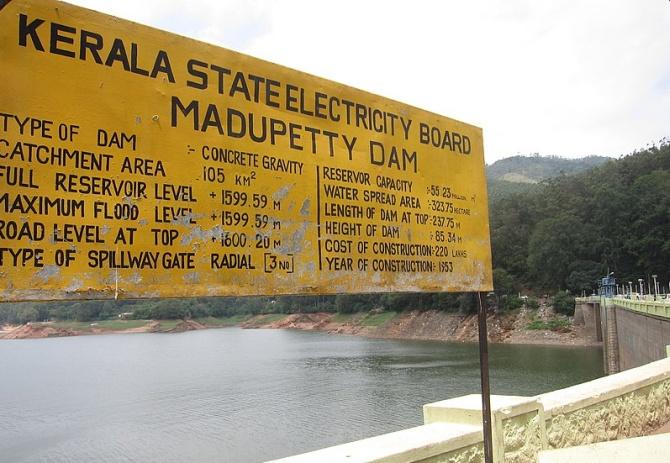 One day we went to the Devikulam lake. Legend has it that it was formed when Hanuman was carrying Sita and her tear drop created this gem of a lake.
Emerald green waters, still, except when a slight breeze sets off ripples on its mirrored surface.
So clear indeed that the surroundings are reflected into it. So quiet that you don't want to hear any human sounds to disturb the song of the birds.
A log hut built in 1944 for anglers. A dated logbook to maintain continuity of people visiting here. And hurray, it's not open to the public! Not now. Not ever, hopefully.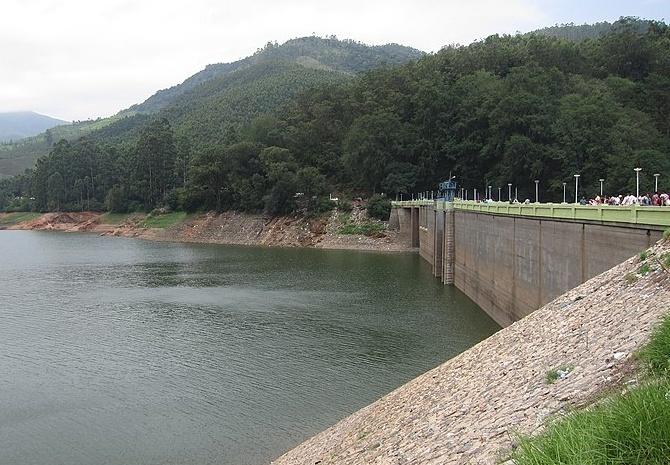 Vive la privilege, we thought to ourselves. Long live exclusivity. Like in central Delhi, where the babus have built themselves these plush clubs on government land. Nearly 25 of them.
But it's different in the hills, as Mussoorie and Shimla show. There is no other way of preserving such places.
Otherwise you run the risk of an entire hill collapsing, as it did in Munnar some years back. The usual thing on hill roads, it seems, is to build only two lanes, which are 20 feet wide per lane. But someone decided to build four of 25 feet width each. And that did it.
The hill came tumbling down.
---
Renu Bahal Wadhwa grew up in Munnar and considers it her spiritual home.