Anita Aikara/Rediff.com revisits her father's ancestral house in the backwaters of Kerala and shares some pics from her trip.
You can share yours too! #India-Photos
IMAGE: Getting to Kuttanad, Alleppey is a task. Away from the confines of the city, it is hidden by palm trees and accessible only via boats and ferries. Years ago, the canals were built by the rajas as there were no road facilities. However, almost a century later, they still are the much loved mode of transport.

All photographs: Anita Aikara/Rediff.com
IMAGE: Sunsets are glorious here and it's one of those places that you must visit at least once in your lifetime.
Miles and miles of glittering water, fringed by coconut and palm trees welcomes you.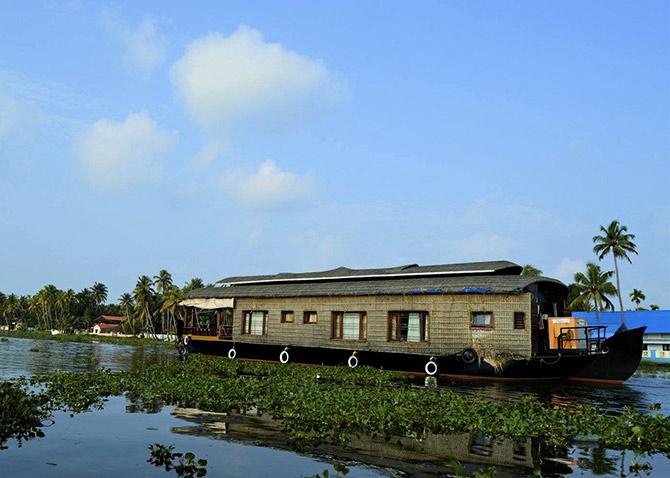 IMAGE: Houseboats are a common sight here. While tourists folk in large numbers to take a ride on these boats, the diesel that is let out has been polluting the water for years now.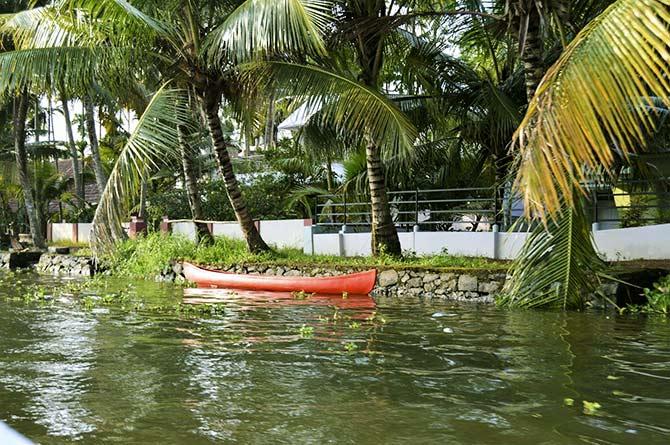 IMAGE: Big boats, small boats, it's here that you'll see boats of all sizes.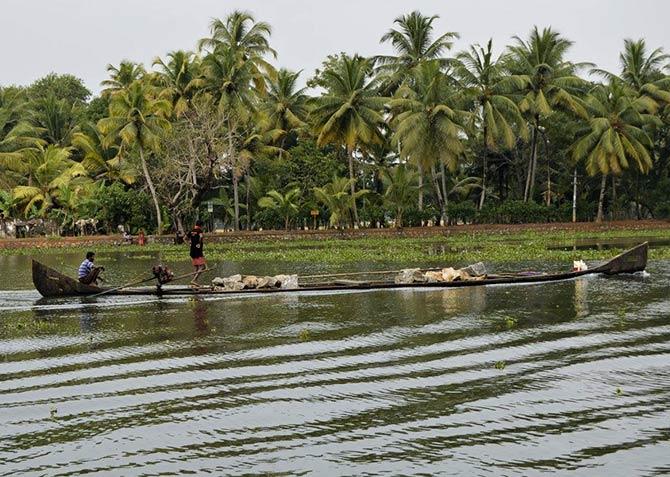 IMAGE: Where else in India would you get a glimpse of the snake boat, which is used in boat races. When these boats get old, they are used to transport goods.
IMAGE: Most homes here own a boat. If you don't own one, you can always call for a boat, just like how people in cities book Uber and Ola cabs.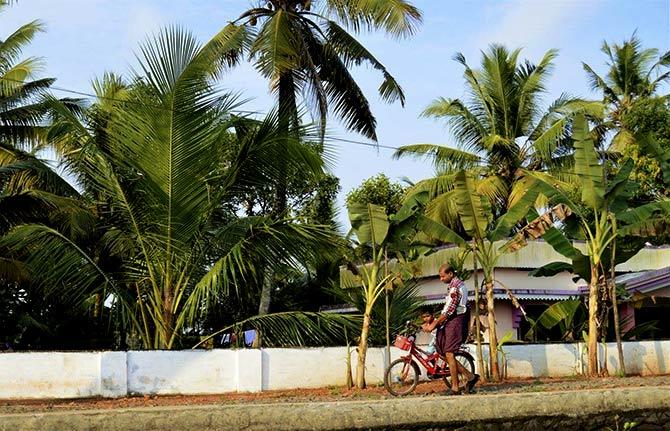 IMAGE:
A lot has changed here. Earlier there were no boundary walls separating the homes from the river banks, where women would wash their dishes and laundry.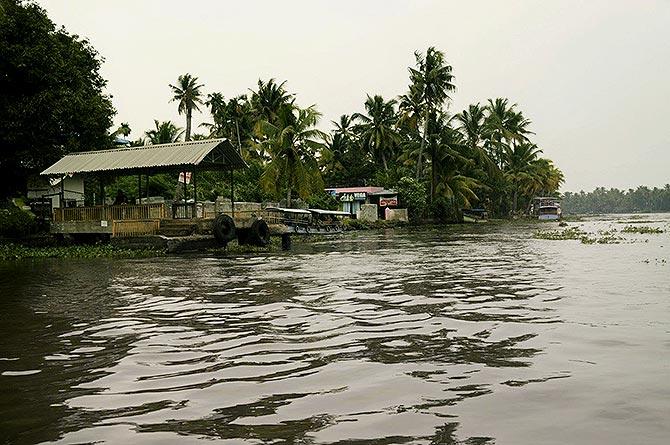 IMAGE: At a distance you'll see a boat approaching an empty 'jetty'. This is definitely not one of those tourist infiltrated villages.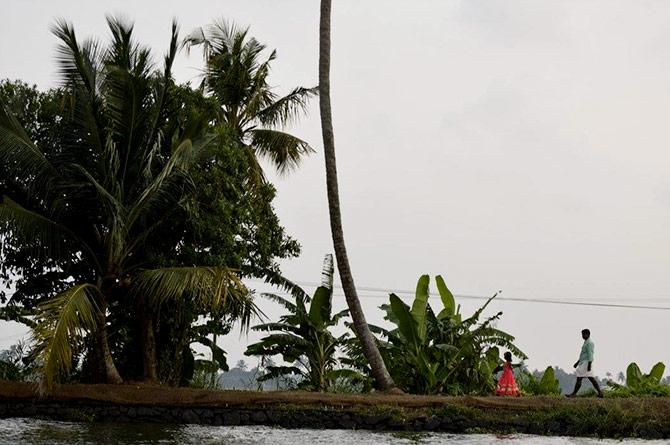 IMAGE: There's a reason why Kuttanad is called 'The Rice Bowl of Kerala' -- gorgeous green paddy fields are a common sight here.
A man walks with his daughter on the river bank, with the river flowing on one side and paddy fields on the other.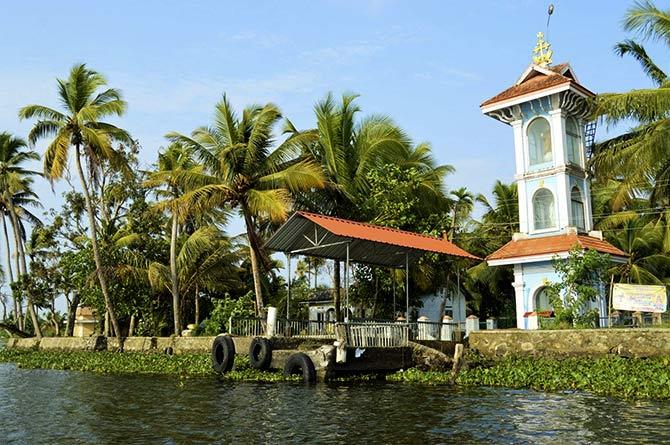 IMAGE: For people who are excited to explore an unusual river culture, this is a perfect match. It will give you a feeling of being cut off from the rest of Kerala too :)