'After living in a country with hazy skies and a billion people, it is breathtaking when the sky is blue, the air crisply clean and there is drinking water in the taps. And, joy of joys, hardly any people,' T C A Srinivasa Raghavan reports.
Last July, my wife who is a professor at Jawaharlal Nehru University -- and I am not afraid to say it -- was idly browsing the Internet when she came across a post that invited submissions of academic papers for a conference in Wellington, New Zealand.
She asked me whether I wanted to come along.
I demurred, saying we had been there in 2010.
She said, "Oh, that was just Auckland, now it's Wellington. We will also go to other places."
We argued a bit, and she won.
But I knew from a few previous such trips with her that while she'd go off to have fun at her conference, I would be left behind to my own devices and get bored stiff.
So I asked some college friends if they wanted to come along too.
To my great surprise, two couples agreed.
I warned them that New Zealand was nearly 17 hours of flying.
Never mind, they said, we have always wanted to go there, which was a bit of a stretch -- I mean, always? -- but then, as they say, there are no fools like old fools.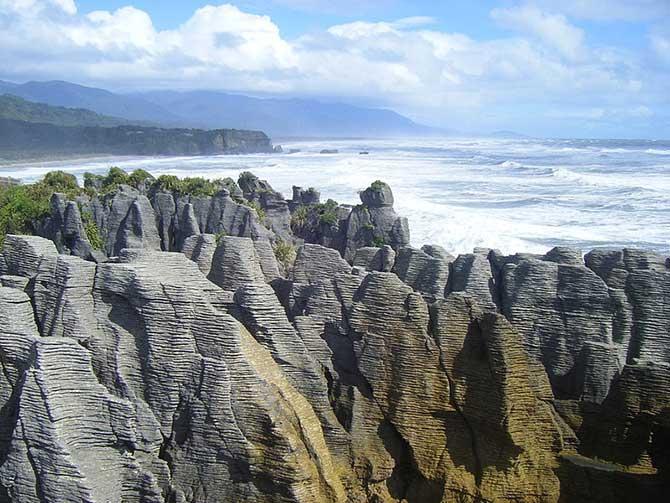 A couple of weeks later the six of us gathered to buy the tickets.
As a veteran New Zealand-goer, I said we should fly Singapore Airlines as it would enable us to stop over in Singapore for five hours and, moreover, eat genuine dimsum and noodle soup before boarding for the long 12-hour leg to Auckland.
It's an overnight flight and SQ flies an A380 on that route.
The premium economy on it is as good as business class on other planes.
Plus, there's the added major attraction for old folk -- clean loos.
When you have to go often, for the men at least, these things 'enhance the travel experience'.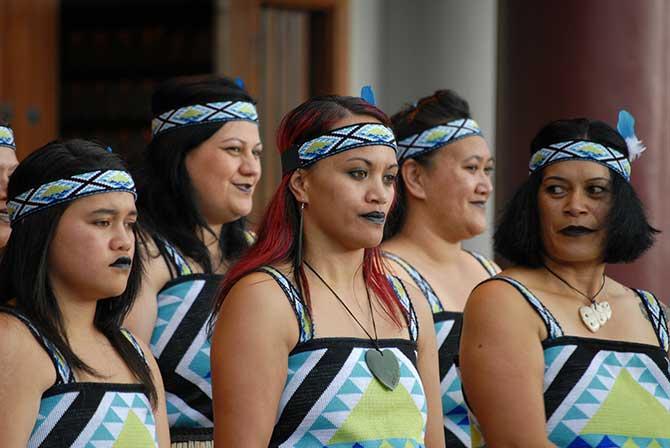 New Zealand is a wonderful country because it has no history to speak of, or very little, starting around 1840.
That's when the White Man started taking over the islands from the native tribes, chiefly the Maori.
In that sense you can say it is to the Southern Hemisphere what Canada is to the Northern -- conquest by force and deceit, followed by assimilation through Christianity.
If Australia has sport as something to boast of, New Zealand has the most extraordinary natural beauty, especially on the South Island.
And since there are just about five million New Zealanders, most of it is stunningly unspoilt.
In fact, you don't ever want to leave, especially if you are getting a bit long in the tooth.
Calm, placid, unhurried, well-organised, clean, helpful -- it's got what it takes.
The simple point, as one of the wives put it, is that "after living in a country with hazy skies and a billion people, it is breathtaking when the sky is blue, the air crisply clean and there is drinking water in the taps. And, joy of joys, hardly any people".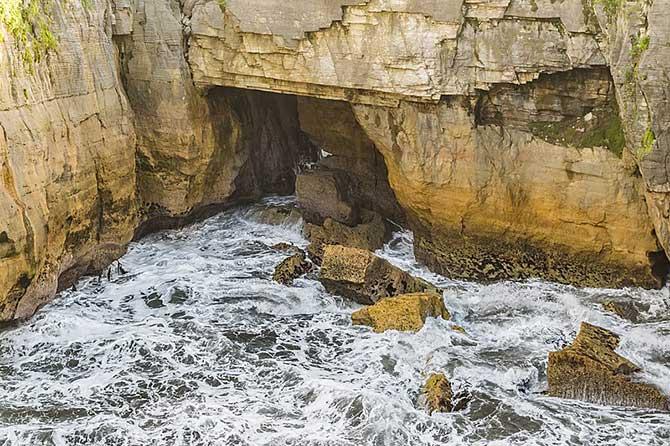 There are so many places to see that you need at least two months to go around properly.
We had decided early that we would hire a van with a driver.
It was a little bit expensive, but it made things much better.
We were able to drive as much as 300 kilometres a day, for 10 continuous days, spending one night at motels along the way and stopping by to see whatever we wanted to see.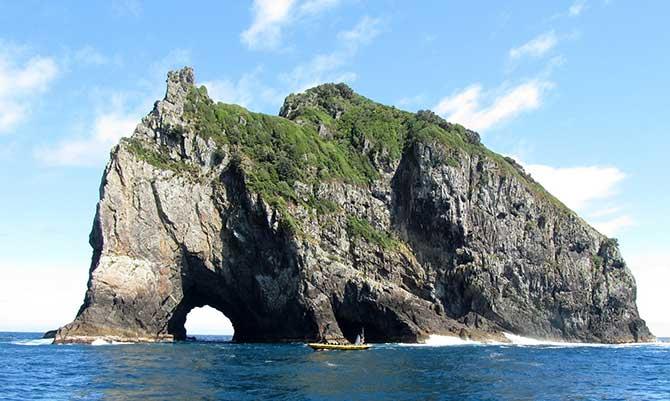 There's a place called Pancake rocks, for example -- a nature's wonder, if ever there was one.
The shoreline is edged by rocks shaped like pancakes on top of each other.
The tunnel-shaped end of some of these rocks makes a continuous thundering sound as the waves hit them at over 50 kmph.
We even noticed a saffron mark on one of the inaccessible rock formations.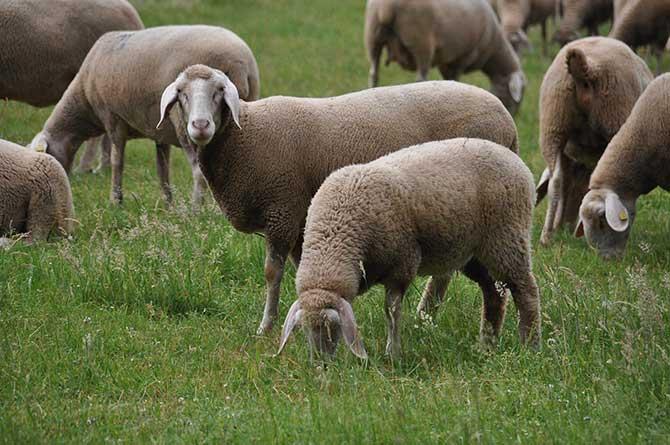 There wasn't a single spot we drove by which was not breathtakingly beautiful.
The lakes never stop.
The meadows run on and on, and when they get tired, the forests take over.
There are miles of Merino sheep and Aberdeen Angus cows grazing lazily, with not a care in the world.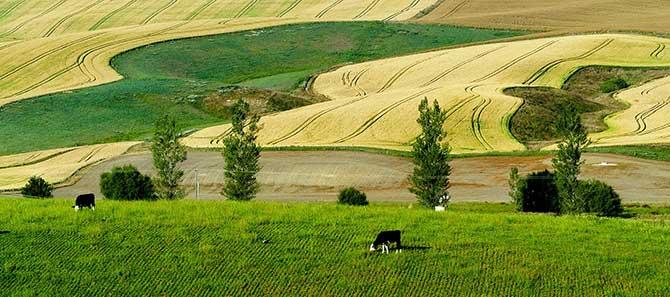 We were told by the driver, a 71 year old who has been driving tourists for fun since he retired some years ago, that a plant called broom is proving to be a great nuisance to the extent of becoming a threat to the grassland.
His name was Wayne, pronounced as 'wine'.
He looked like Sir Edmund Hillary.
He doubled as a tour guide and was knowledgeable about things as only retired, middle-class persons can be.
It takes one to recognise one.
Throughout he kept up a chatter that was the perfect substitute for a travelogue.
And he drove fast, saying, "I am driving slowly."
That was fun.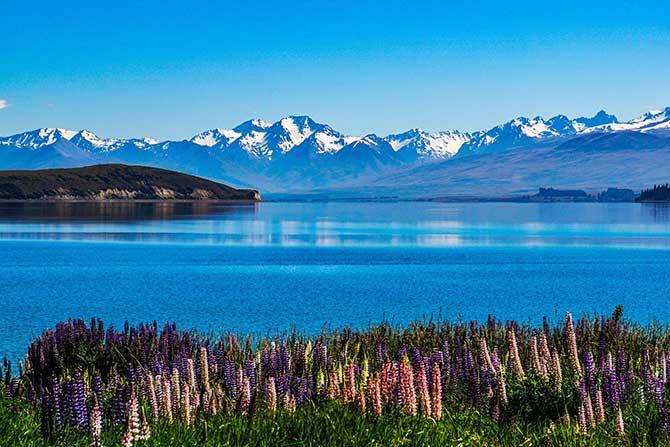 There were also the beautiful pink, mauve, white and yellow lupin flowers on the stretch between Christchurch and Queenstown.
There was the scenic Hokitika gorge and its blue water.
There were pine forests planted systematically, if you prefer symmetry to the randomness of nature.
Lake Tekapo was spectacular with its crystal clear waters and wild flowers.
We stopped at vineyards, and like good Indians, tasted without buying.
In Queenstown, a cable car ride took us to the top of a mountain from where the view was spectacular.
The beach at Nelson bay was pristine and tranquil with absolutely no people in sight.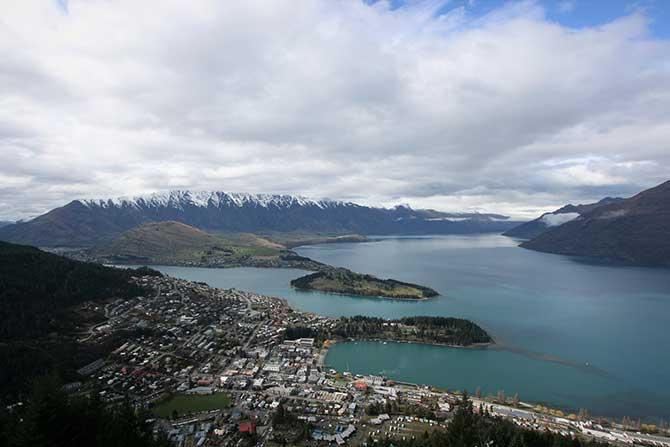 I can go on and one, but words fail me.
There's just so much that it's impossible to absorb all of it fully.
The beauty just doesn't stop assailing you and your senses.
It's nature's revenge on the sheer ugliness of mankind.
Or, as my friends gushed after a few whiskies and vodkas, "If there's a heaven on earth, it's the South Island of New Zealand."
Move over Firdaus.