We've been asking you to share your most interesting #India-Photos and travel stories.
Rediff reader Thomas GK who recently travelled to Gavi, an eco-forest in Kerala with his family shares his experience.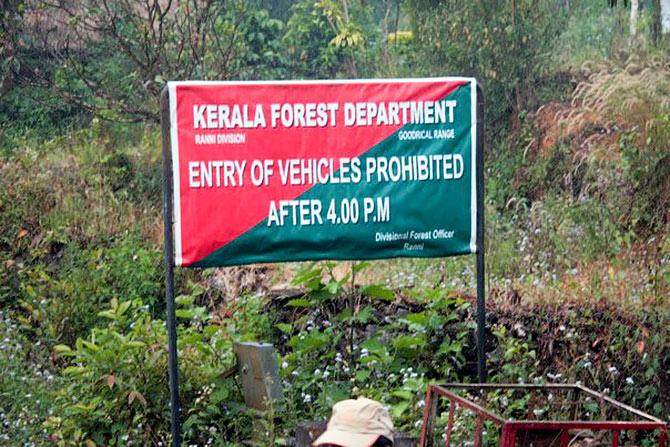 For long, we had been planning a family trip during the Christmas holidays.
On December 26, 2018, a lively team of seven members, including my mother, sister, brother-law with their five-year-old kid and two brothers hired our uncle's eight-seater vehicle for a trip to Gavi.
For the uninitiated, Gavi is an eco-tourism project of KFDC (Kerala Forest Development Corporation) located in Pathanamthitta district of Kerala.
It is a part of Periyar Tiger Reserve, a protected area near Idukki, Kottayam and Pathanamthitta districts.
Since our main driver -- my brother in law -- had burned his hand while firing crackers during Christmas celebrations, we sought the help of our neighbour to drive the vehicle till Vandiperiyar, the nearest town to Gavi.
After clearing the formalities at the forest check-post at Vandiperiyar, we took charge of the vehicle hoping to see wild animals en route.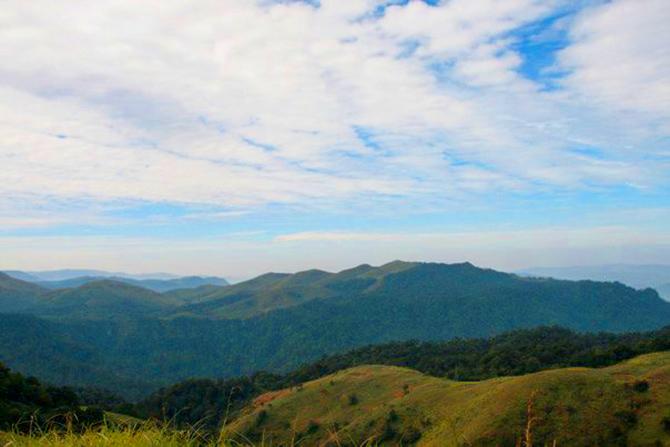 We drove for nearly half an hour through the reserve forest we were delighted to see the sprawling Gavi Dam and alongside it the Green Mansion Lodges, which we had already booked for a night stay.
On reaching there after the 65 km drive, we checked in the room, dropped our luggage and rested.
We changed clothes and reached the restaurant overlooking the dam.
While enjoying our vegetarian lunch, we could see various tourists driving through the forests of Gavi.
Some of them were staying at Thekkady, which is more famous for Periyar Tiger Reserve.
The tiger reserve is only 40 km away from Gavi.
Post lunch we sat on the sprawling lawn under the shady trees there, enjoying the beautiful view of the dam and staring at the massive trees in the forest on the opposite side of the dam.
Later, accompanied by a guide, we set out on a jungle safari through the dense forest in our jeep.
When the guide told us that the guests who had visited the place the previous day had spotted a tiger crossing the road, it added to our anxiety and agony.
We drove further to the interior of the forest. It was a little scary but we did stop at some peculiar spots to take pictures.
We spotted a few deer and monkeys roaming in the forest, but nothing extra ordinary.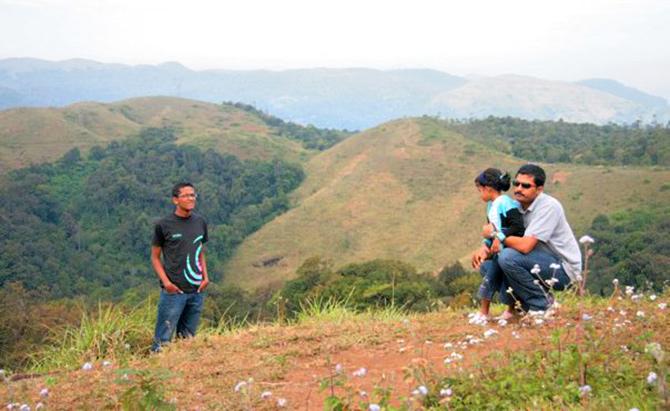 The safari was disappointing for us but we were excited about the boating trip by the lake.
Our guide helped row the boat. Once we reached across the lake we got down to have fun at a water fall.
We took a dip in the ice cold water and posed for photographs.
When it started turning dark, we returned for dinner.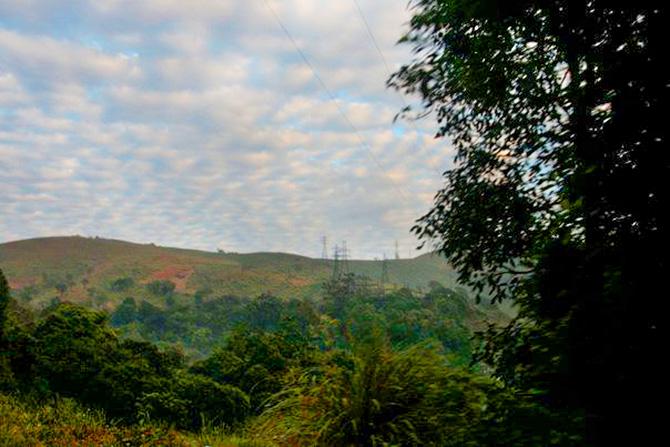 The following day all of us woke up by 5 am. Clad in jackets and woollen attire to brave the chilling climate, we hired another gypsy for the jungle safari.
Accompanied by the driver and the guide, we started again eager to spot some wild beasts this time.
After a while, our guide spotted a group of deer atop a cliff. We stopped to take a closer view with the help of binoculars.
Further inside the forest, we saw a bison.
We stopped the vehicle and started trekking inside the forest. The guide took us to a view point atop a mountain.
The view was breathtaking. And when we looked below, we could see bisons and wild elephants having their morning brunch.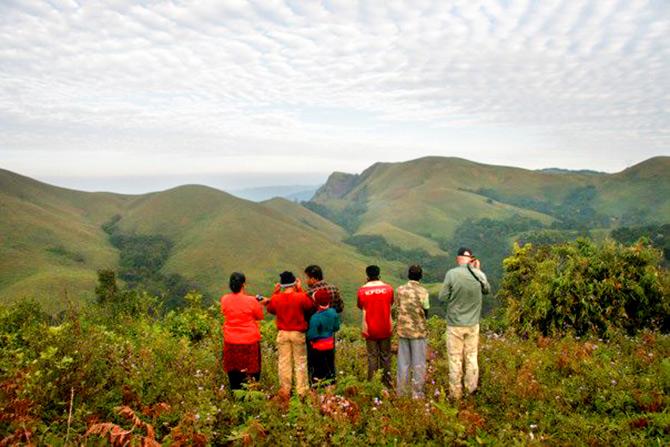 On our journey back, we encountered some more interesting sights -- a group of wild dogs surrounding a sambar deer and also a group of wild elephants making some eerie noises.
Later in the day, while driving back, we stopped at another view point.
We walked atop a small peak and from there we could see sannidhanam at Sabarimala, the famous Hindu pilgrimage place.
Remembering all the fun at the Gavi forest, we drove back home before noon.
Itinerary for 1 night and 2 days
Day 1: Kanjirapally (in Kottayam district) to Gavi (65 km). Check in at 12 noon.
Day 2: Gavi sightseeing. Check out before lunch
How to reach Gavi
Nearest railway station: Kottayam. Get down at the station and drive along KK (Kottayam-Kumili) road and reach Vandiperiyar (100 km).
Nearest airport: Kochi. Drive along Perumbavoor, Thodupuzha, Irattupetta and enter KK road at Kanjirapally and proceed to Vandiperiyar (225 km).
---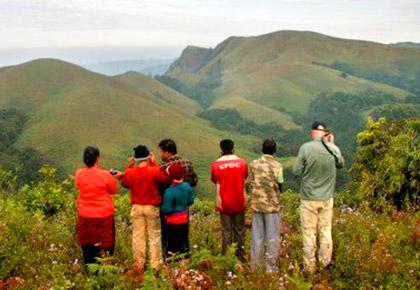 Readers, do you have interesting pictures of India that you'd like to share?
Simply upload your #India-Photos on ZaraBol along with a short description of the place and we will publish them right here on Rediff.com!
You may also write to getahead@rediff.co.in (subject: Travel pix) and share your travel stories and experiences with us.
Click here to see all India-Photos published on Rediff.com.
Disclaimer: The photographs featured in this series are, to the best of our knowledge, original entries submitted by readers.