A teenager who doesn't need to be told to study, who makes no demands on his parents even while preparing for his board exams -- and then goes on to score a perfect 100%.
Jyoti Punwani salutes Mateen Jamadar's scholastic achievement against all odds.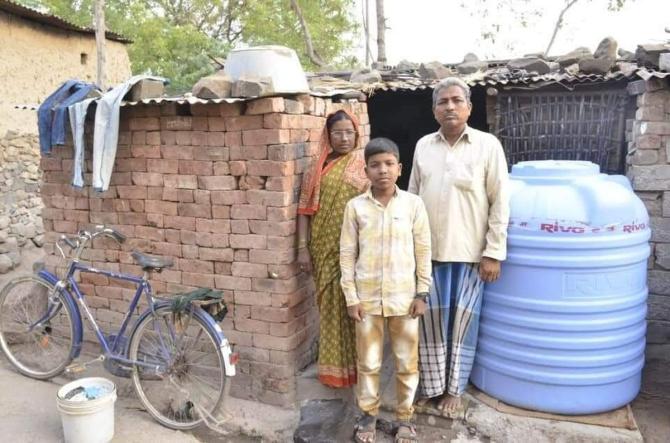 He's 18, but looks 15.
A teenager who doesn't need to be told to study, who makes no demands on his parents even while preparing for his board exams - and then goes on to score a perfect 100%.
Meet Mateen Jamadar, the pride of Mannur village in Gulbarga district, for having scored 600/600 in Karnataka's PUC (pre university course) exam, the results of which were announced on Friday, July 23, 2021.
His father Nabisaab works as a mason on construction sites in the village, earning about Rs 500 a day; his mother Razia Begum cleans her neighbour's field all day to come home with barely Rs 150.
Both parents have studied upto Class 10 and wanted their three sons to study further, but their eldest had to give up after Class 10 thanks to an eye affliction. He is now handicapped and at home, unable to work.
Their second son has done well, he's a constable in Bengaluru; but it is their youngest who has brought them fame they had never imagined.
Razia Begum says she knew Mateen would do well. "Since he was a child he would come home and sit with his books," she recalls. "No playing, no roaming around."
That made Mateen his village school topper; he scored 619 out of 625 in his Class 10 Boards.
Mateen says he expected to do well in the PUC. This year, the evaluation for the final PUC exam had to be done based on previous performance since the exam was not held due to COVID-19 restrictions.
"I had scored 98.7% in my 10th and around the same in my First Year PUC," he says over the phone. "I thought I would get 99%."
Always fond of studies, Mateen decided to seek out a good college after completing his 10th from the government school in his village. The PUC college in his village wasn't up to the mark.
His quest took the village boy more than 600 km away from his home to the MMU PU College in Ramanagara. The magnet that drew him there was the hostel run by the Rahman Education Foundation in Ramanagara city.
The Foundation provides free stay for five years to meritorious boys to prepare them for the UPSC exams. The stay includes not just food, but also access to teachers, computers, sports facilities, and lectures by visiting IAS and Karnataka Administrative Service officers.
It was one such talk by IAS officer Mohammad Mohsin that made Mateen decide his final goal -- the IAS. "The IAS gives you respect," said the youngster.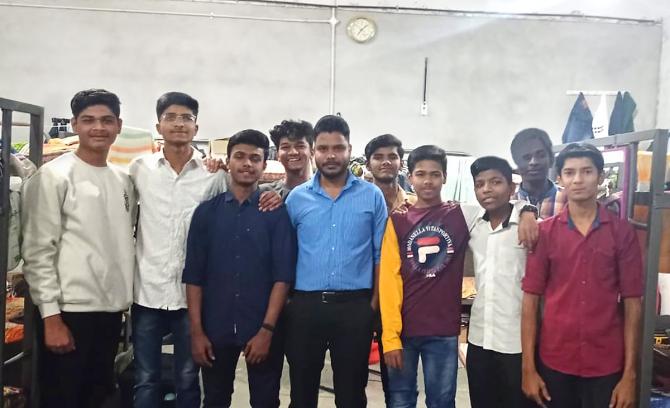 Mohsin, a Karnataka batch IAS officer hailing from Bihar, tells Rediff.com that the Rahman Foundation had invited him to spend half a day to motivate their hostelites. "I told the boys that no one from my family had ever joined the IAS; we are a business family. But I wanted to do something for the country."
It was Mohsin who brought Mateen Jamadar's achievement to the world by tweeting (external link) about him. "I wanted to show students that poverty need not mean the end of the road," said Mohsin.
It may well have become so for Mateen.
Forced by the lockdown last year to return home as his hostel shut down, Mateen had to depend on online teaching. When he left for college, his parents had given him a simple phone, just good enough to stay in touch. Students were anyway not allowed a phone by the hostel authorities. The latter would keep the students' phones with them, and give them back for just one hour every Sunday to call up home.
That phone was no use for online classes. To buy himself an Android, Mateen had to use his annual scholarship of Rs 6,000 given by the Karnataka government, but even that wouldn't have been enough had his father not dipped into the funds he had saved slowly over the years.
Of course, that meant working harder to make up, but said Nabisaab, "We have to do that much for our children; and this boy has turned out to be so clever, we have to support him!"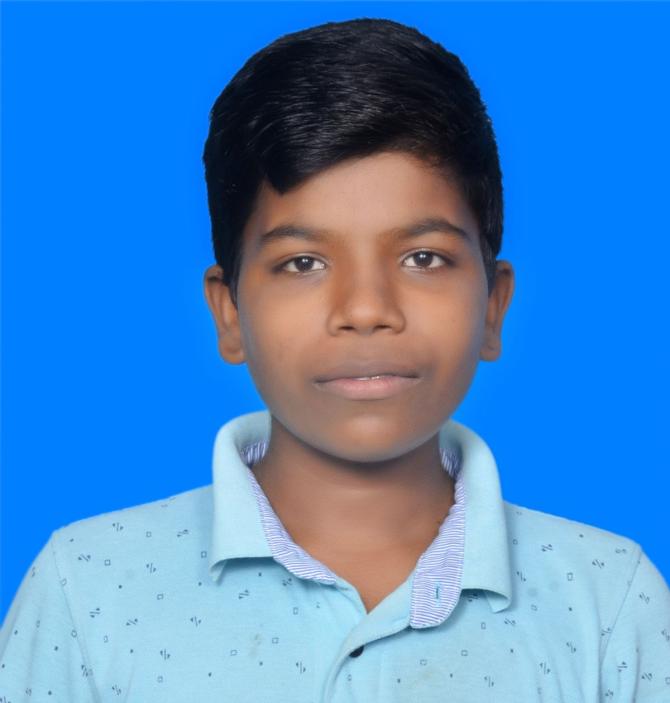 Nabisaab and Razia Begum used to work in Mumbai and Pune earlier, on construction sites. But it was the desire to educate their children that took them back to their village, said Nabisaab.
His youngest son has made sure that's a decision he will never regret. As Mateen said, "More than me, my parents are overjoyed at my result."
Feature Presentation: Aslam Hunani/Rediff.com