Still struggling with your chapati-making skills?
This video is meant for you.
Jayanti Soni shows you exactly how to make chapatis.
Video: Courtesy Dhairya Soni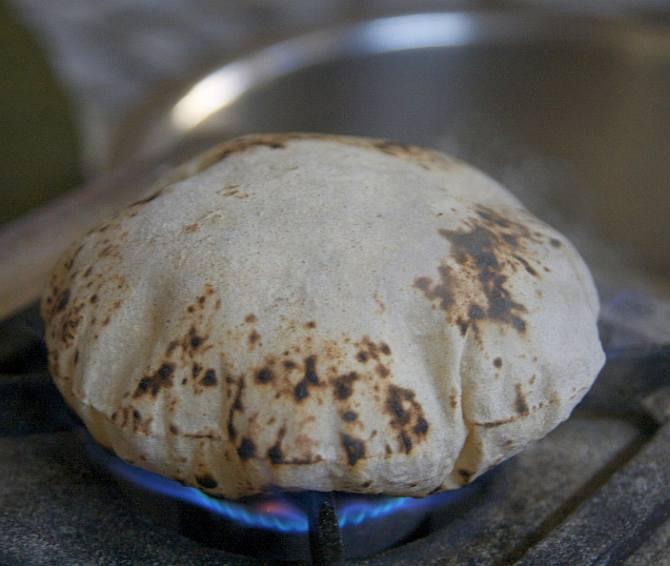 Making soft, fluffy chapatis can be really, really tricky.
They are actually one of the most difficult items to make.
During this lockdown, whose end is nowhere in sight, most of us are cooking for ourselves. Some of us have never cooked before.
The toughest is making chapatis/rotis. Those who have never attempted chapatis will definitely be struggling with the basics of chapati making.
How do you make the dough or aataa? How do you get the rotis thin enough? How do you get them to puff up on the gas?
To make things totally simple for you, we present a video which shows how to, step by step, precisely and exactly, make chapatis, without too much effort.
Take a look.
WATCH: How to make chapatis in simple, easy steps. Video: Courtesy Dhairya Soni
---
Loved this video?
Do you have a simple and easy recipe to share?
Or a bunch of secret cooking tips that will help our readers, who may be beginners, cook with ease during the lockdown?
Write in to us at getahead@rediff.co.in (Subject: My Home Cooking Recipes ) along with your NAME, AGE and LOCATION.
Don't forget to share a photograph, or better a video of your recipe. We'll publish the best ones right here on Rediff.com.
Lead Photograph: apercoco/Wikimedia Commons