The idea of a free learning centre took birth in Sawant's mind while he was still in school.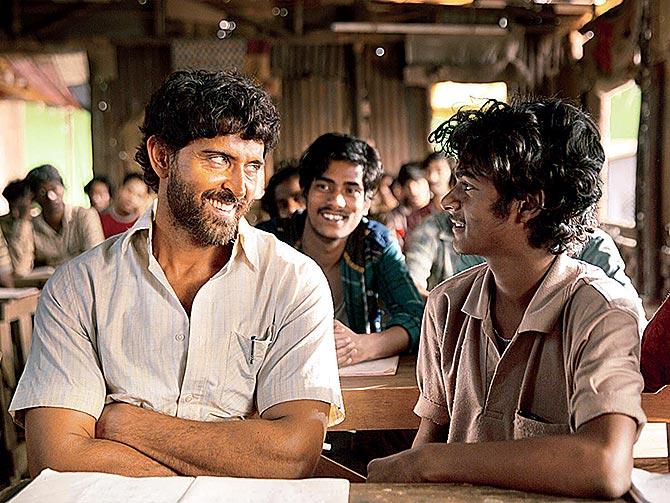 Recently, when I watched the Bollywood movie Super 30, I had a sense of deja vu.
Just a couple of days before I watched the movie, I had met Prafull Sawant, a 24-year-old from Mumbai.
The son of an auto rickshaw driver father and domestic worker mother, Sawant has been successfully running a free learning and tuition centre in his slum in Powai, north east Mumbai, since February 2016.
When he told me his story, I realised it was just as inspirational as the biopic in which Hrithik Roshan essays the role of an impecunious young man who mentors poor students to crack the IIT entrance exam.
The idea of a free learning centre took birth in Sawant's mind while he was still in school.
"I noticed that in my community, many students, especially girls, dropped out after Class 10 even though they were extremely bright," he said.
Many of them did so because of lack of family support; others because of lack of access to quality education.
"My parents, although unlettered, had instilled in me the idea that education was the only weapon I had to progress in life," he said. "I felt that by dropping out, my contemporaries were ensuring they stayed in the same difficult circumstances for the rest of their lives."
So, under the guidance of a senior social worker, Sawant and his family and friends collected the capital to rent a room for Rs 5,000.
"Since we are close to IIT-Mumbai, we convinced several PhD scholars and professors there to volunteer their time as teachers," he recounted.
What Sawant's little social project has achieved since then is remarkable.
"We've taught over 400 girls since we began," he says. "Additionally, we've mentored many of them to apply to colleges and also appear for competitive exams."
Today, at least 25 girls come to study here every day in the 12 x 12 foot learning centre.
"We supplement what they learn in school, offer regular career counselling and, most important, provide a safe and clean environment which is otherwise hard to find in our slum," he says.
Over time, people have donated a computer, laptop and books.
Not surprisingly, although classes are held only in the evenings, many students come to the centre after school to read, play or do their homework.
Sawant, who is soon starting an administrative job in IIT-Mumbai and also planning to enrol in a PhD programme, spends his evenings teaching in the centre.
"Most days, I end up sleeping here as well," he says.
Plan India recognised Sawant's efforts by awarding him the Youth Champion for Girls' Rights prize for 2019.
When I met him before the awards ceremony, he said that every member of his learning centre who completed school and made plans for a brighter future, gave him motivation to carry on his work.
"I'm proud of them," said he, "just as my family is proud of me."
The conversation made me realise that whether one thinks of Anand Kumar and his Super 30 or Prafull Sawant and his 'Super 25', one thing is clear: When the push towards community welfare comes from within, it stands a better chance of success.
And it's that much more inspirational.
Do you have an inspirational story to share? TELL US in the message board below.