LPs, as vinyl records were fondly called, have made a comeback in the past decade, with certain editions costing quite a packet, reports Namrata Kohli.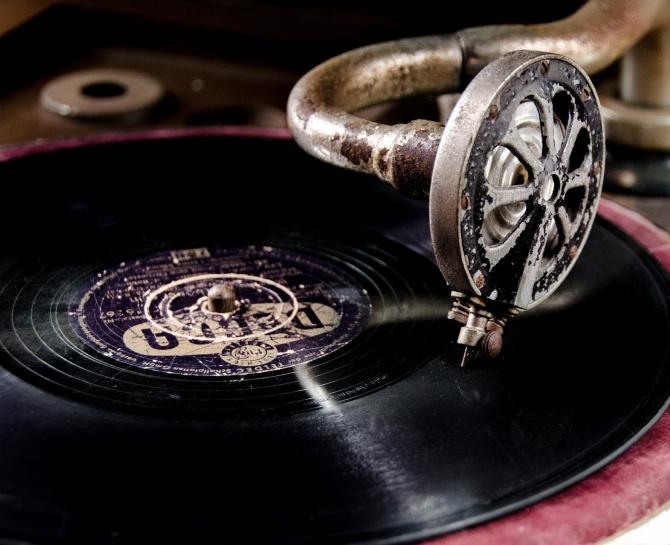 Recently a rare seven-inch vinyl copy of The Beatles' Love Me Do was sold for a staggering $10,502 or Rs 7.5 lakh online.
While the deal was certainly on the higher side, it wasn't a one-off.
In fact, many who spent their formative years soaking in on Santana or flipping on Jimi Hendrix's Fender Strat are going back to the ubiquitous record player and LPs -- that's long-play, for the uninitiated -- in a clear sign that vinyl is making a comeback. And how.
In 1982, when CDs were invented, everyone predicted doomsday for vinyl and thought the era of records was over.
But around 2010, LPs and turntables started making their way into drawing rooms again and, today, prices of certain editions can be astronomical.
Last year, global retailers such as Amazon, Urban Outfitters and Barnes & Noble reported that the format continues to increase in sales as more new and classic albums are issued every year on vinyl.
In fact, there are some studios in certain parts of Europe and even in India, where they continue to record and retail in the analogue format.
The love for 'pure music' is what holds sway for vinyl music aficionados.
"I find the quality of music is different, I wouldn't say better, but there is certain warmth to the music which can never come in digital sound, which is too clean, almost antiseptic," says Mumbai-based Piyush Jha, avid vinyl collector, filmmaker and novelist.
Digital is almost a like a person who is just so perfect-looking that he or she becomes unrelatable. There should be a character flaw or a quirk in it to be real, and that is analogue.
Moreover playing a vinyl record is an experience.
Jha compares the vinyl record music experience to that of the Japanese tea ceremony.
The whole process of loading an LP, to the crack of the tone-arm needle falling into place, makes the entire aural experience that much more satisfying -- unlike the 'plug and play' kind of digimusic.
"Music is performed in analogue, recorded in analogue, but it is the conversion where things change -- from one format to another, actually analogue to digital," says Swarup Mohanty, chief executive officer, Mirae Asset Global Investments (India) Pvt Ltd.
This third-generation vinyl record collector loves to listen to 1980s retro music as well as Bollywood. He says he loves analogue music because it is music as it is produced, almost like a live performance.
We live in a world where people want Bluetooth pe bhangra.
Today, music is relegated to the background when someone is working out at the gym, or driving or doing some random activity. But this is an insult to the musician, says Goa-based Buland Shukla, director, Audiophile Sound Systems Pvt Ltd, who has been a musician himself and is currently in the business of restoring old records and players, and creating his own vacuum-tube amplifier record players.
He recently started a Vinyl Bar at Goa, a trend common in Japan.
Shukla felt India was ready for it now.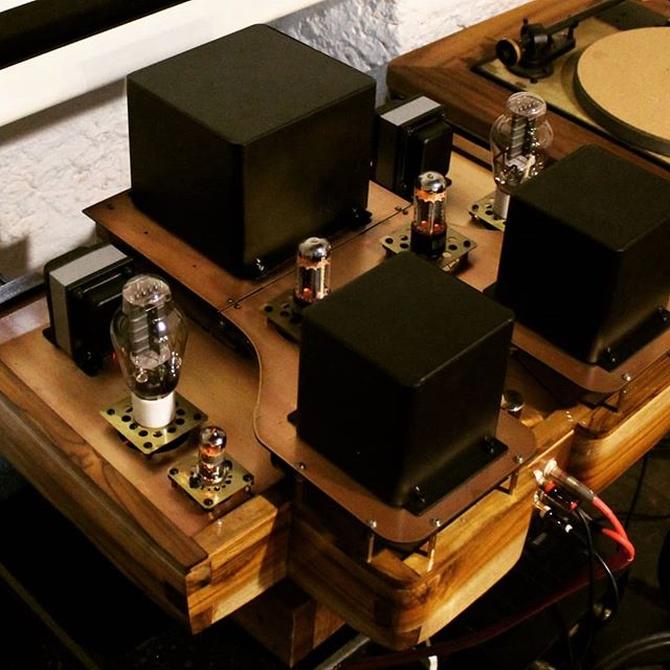 The price
At his store for vinyl records, people from different walks of life come to pick up LPs, whom he classifies into three categories.
"There are different reasons for which people get into vinyl music -- one is for old time's sake, the thing that retro is cool and we want to retain a part of history.
"This set would typically go for brands such as Crosley and Ion in candy colours." Shukla says, adding that type-two consists of collectors who only like refurbished old brands such as Gerrard 401, 301, Thorens KD124, Techniques SL 1200, Mark 2 Linn turntables.
"And type three is the audiophile who doesn't care about money or whether its old or new -- he is only concerned about quality of music and would pay anything to get the best vinyl records in the market, the likes of Morphy, Analogue, Pure pleasure LPs.
"The third category is one that pays a lot of attention to pressing of records and collects record for the sheer love of music.
"Based on intention, you could get your records in a price band of Rs 500-5,000," Shukla explains
Gone are the times when they were available in the flea market for Rs 100-200. Nothing is available cheap now.
There is a perception that no analogue is recorded now.
But there are certain production houses such as Amar Ras in Delhi which only do short-run analogue productions.
Studios in Eastern Europe also record like that, informs Shukla, who adds that there is nothing like an analogue. "Analogue is like film of a camera -- once you have the negative, you have it all," he explains.
For a collector, vinyl is a hot commodity. Records have made a resurgence and are expected to surpass CD sales for the first time in decades.
Many people value vinyl for its association with their past.
For Mumbai travel consultant Neeraj Desai, it's a part of his father he holds dearly with him. He has a collection that he doesn't play any more, but refuses to junk them either, due to sentimental value.
Many connoisseurs are also the ones who come from a certain generation when music was sold in vinyl only.
As Piyush Jha mentions, "We belong to a certain era when vinyl was the only thing and we have that residual nostalgia to come back to things of our past."
Where do people access vinyl record and players? There are lots of online stores which have all kinds of vinyl music available, likes Amazon.
Then there are offline stores such as Gramophone House at Chandni Chowk (Delhi). People even visit Poland and parts of Europe to get the records pressing done in Analogue.
There is a big resale market and between the cities of Mumbai, Kolkata, Chennai, there are networks of buyers and sellers which vinyl music aficionado is well aware of.
By and large, a vinyl purchase is driven by passion rather than commerce.
"Whenever I travel, I pick up a new record," says Swarup Mohanty. "And I don't travel to places where you have no vinyl."
From Chor Bazaar to Chandni Chowk, he says, they find our sources. Next on his wish list, is a Rega Planar 8 and he has version 3 at this moment.
Jha narrates an anecdote on how he undertook a special road trip to Vadodara in search for his dream record player.
He suddenly found that there was a certain seller of Gerrard 301, a record player he describes as "the Bentley of vinyl record" staying in Vadodara.
He drove all the way from Mumbai to Vadodara only in the quest for his dream player, though he was a little shy of sharing this with his wife. He says, "We saw the museum, the palace and finally got this top-of-the-line piece of antiquity."
Vinyl is more investment of effort rather than money. You can buy the best players in the world but the fun part is finding that source and that wild chase.
For Faisal Hamid, director, Sound of Music, who is an exclusive dealer in LPs in India, the target audience are audiophiles who are willing to put in an effort into listening to the best playback source -- which is vinyl.
"When I say 'an effort,' I mean you can't fast-forward or play the a next song using a remote or make a favourites playlist. You have to get up to turn the record when it ends."
The reward is the most natural and warm sound that one can listen to.
How much a premium turntable would cost you
Brand (Vinyl record player)
Price ($)
Price (Rs)
AV Designhaus Derenville VPM 2010-1
600,000
4.27 crore
Golmund Reference II
214,500
1.52 crore
Audio Consulting R-evolution Meteor
169,000
1.20 crore
Basis Audio Work of Art
137,000
97 lakh
Transrotor Artus
137,000
97 lakh
OneDof One Degree
137,000
97 lakh
TechDas Air Force One
97,500
69 lakh
Condo and Shindo
28,087
20 lakh
Kuzma, Avid, Trams Rotor
11,234
8 lakh
REGA PLANAR 8 turntable
3,095
2.2 lakh
Audio-Technica AT-LP60-BT
850
60,610