Their music, available online, sung in Hindi, English, Urdu and Marathi, displays a new grammar and vocabulary which expresses the language of the disempowered, reports Geetanjali Krishna.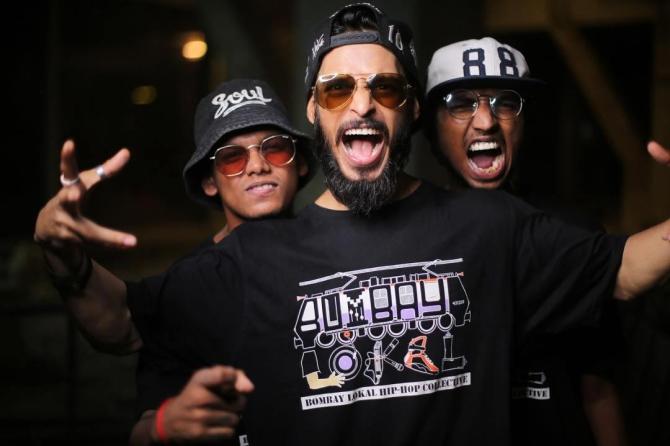 In a middle-income neighbourhood in Mumbai, a group of youngsters stands in a circle.
Two begin to beatbox and the others take turns to rap, freestyle.
About being poor.
Being Muslim.
And about living in a disenfranchised Mumbai suburb.
Meet Bombay Lokal, the hip hop collective from Mumbai's Nalasopara.
The original Gully Boys now made famous by the eponymous 2019 Bollywood film, this bunch of desi rappers doesn't just perform to entertain.
They want to raise social and political awareness among the youth and provide recognition to the street culture of Mumbai.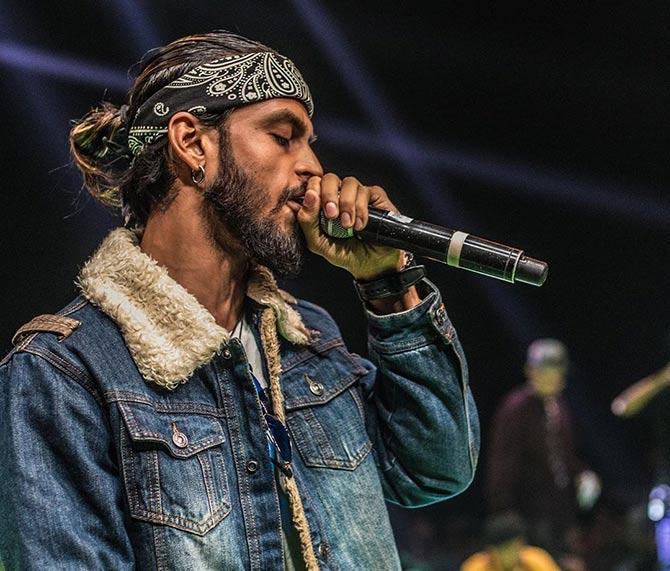 Founded in 2017 by Aamir Shaikh, known in the hip hop world as Shaikhspeare, Bombay Lokal is a growing collective of artists from Nalasopara and the adjoining areas of Vasai and Virar.
"Getting a chance to be in Gully Boy has suddenly made us well-known," he says, "but we've been around a long time, rapping about social issues we see around us, as well as about infrastructural problems that beset our locality."
Like all hip hop, Bombay Lokal's music is rebellious and angry.
Where it differs is that it has been able to use rap to resonate with young people not only in their neighbourhod, but also across the country.
"The problems that young people face are irrespective of where they live," says Shaikh.
"Everywhere in the world, the young are forced to conform to narrow social norms. Everywhere in the world, the young bear the pressure of trying to be successful."
Rap and hip hop offer a way of expressing this angst, as well as a community that empathises.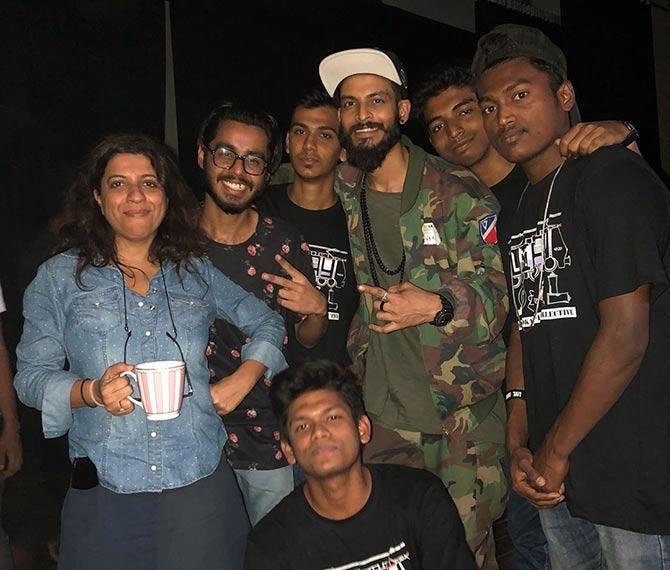 Sheikh moved to Mumbai from Bhagalpur in Bihar in 2007.
"I used to be an anxious, under-confident teenager," he says.
A year later, he took to hip hop.
It transformed him, he says.
"It gave me a language as well as the confidence to express myself."
It was this thought that prompted him to involve more youth in hip hop.
After starting Bombay Lokal with five other extremely talented musicians, Shaikh decided to extend it into a collective.
Today, they have a sub-crew named Lokal Gang, who are younger artistes being mentored by Bombay Lokal.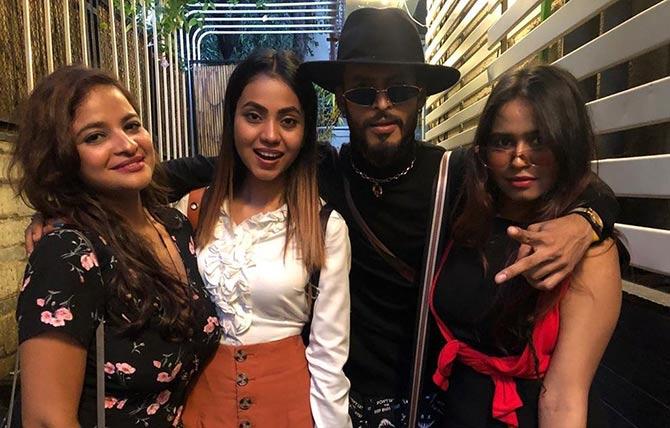 His songs have held strong appeal to women.
Once, a woman met Shaikh after hearing a song that conveyed the difficulty of dealing with social pressures.
On another occasion, he rapped about love jihad and a young woman came up to him to confide that she had been bullied for being in love with a Muslim boy.
"I realised perhaps there is rap inside every woman's soul because she faces constant discrimination because of her gender," he says.
That is why Shaikh is encouraging girls in Nalasopara to join the Lokal Gang so that they too can find their voices.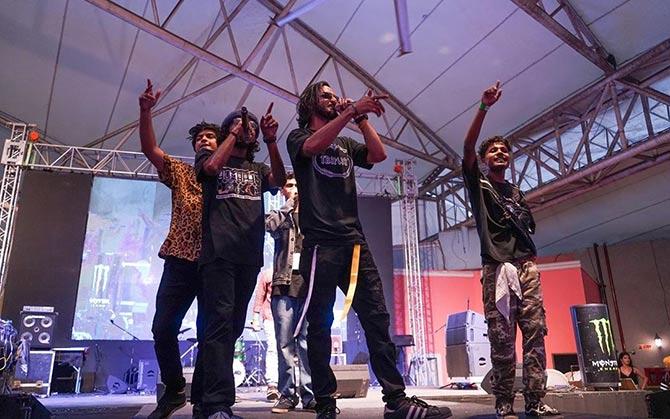 In the meantime, the audience for desi hip hop has grown substantially.
When Shaikh started singing hip hop, there were hardly any takers.
Today, it has spread from Mumbai to Pune, Goa, Bengaluru and Delhi.
Moreover, the Internet has enabled desi rappers to find audiences abroad as well.
Bombay Lokal emcees recently collaborated with artists in London as they have a sizeable audience there.
Not all reactions have been positive.
When Shaikh expressed solidarity with Jawaharlal Nehru University students facing sedition charges in his song Inquilab Zindabad, he was trolled relentlessly.
"But I also realised that all over the country, there were people with whom these songs resonated," he says.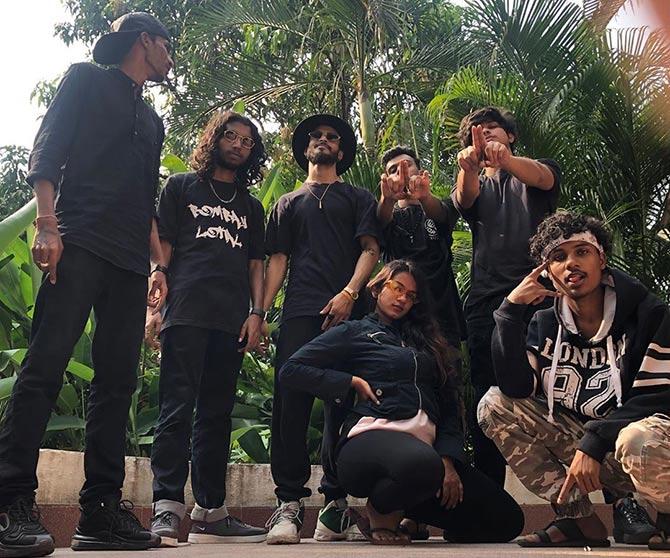 Bombay Lokal plans to organise regular ciphers (improvised freestyle rap sessions) and rap battles.
"The idea is to help more performers find their voice and to get more people to listen," he says.
Indeed, their music, all available online, sung in Hindi, English, Urdu and Marathi, displays a whole new grammar and vocabulary which expresses the language of the disempowered. An album is on the cards this year.
He says: "I see more people getting interested in desi rap every day. Our music is here to stay."