In five years, Naezy aka Naved Shaikh went from being a gully boy living in a Mumbai slum to rocking India's underground rap scene.
When he started off his rap career with Aafat! in 2014, he knew he would find success. Little did he imagine the obstacles he'd have to encounter.
The 26 year old tells Anita Aikara/Rediff.com about the obstacles, what kept him going and why we need more rappers like him.
Video: Hitesh Harisinghani/Rediff.com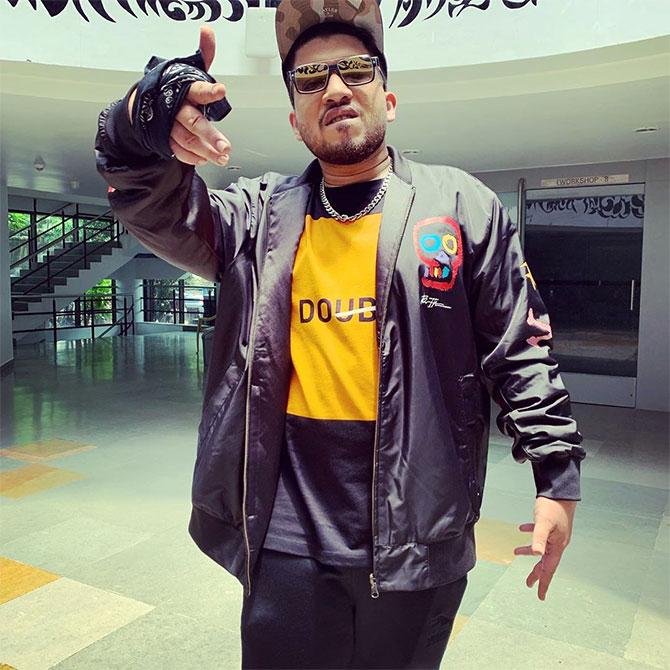 The journey
It has not been easy at all! Right from the start it was difficult for me to pursue rap as my passion and later as a career option.
I come from a conservative Muslim family and my parents have always been against music and entertainment.
My mother is a housewife, but she also teaches Urdu and Arabic. My father works in Dubai.
Initially, I found it difficult to explain to them that what I'm doing is for real.
Every day I would leave the house hearing a few not so good things from my family.
Imagine what my mood would be when I used to step out to record a song.
They didn't understand why I couldn't do a 9 to 5 job like the others.
So when I started off, my first obstacle was my family. Later, when I took off, many more obstacles came along.
In the last 2, 3 years I have been through a lot.
From where the audience sees it, they feel that everything is going well in my life. But for me the journey has been really tough.
When I became popular and started to live on my own, I found it difficult to live up to the expectations of being a celebrity.
Right now, I'm trying to balance everything and push myself to create songs that motivate me in my personal life.
My latest song Rukta Nah is about being unstoppable in life. It gives me the energy to keep doing what I am doing and be better in it.
The song is my message to the world that I won't stop and I am not going to stop.
Now my family is more considerate and they understand my music better.
They are willing to give me a chance to pursue something I love. They told me to take two years and prove that I'm good at what I am doing.
If things go smoothly, they will let me continue creating music.
My fan base has exploded and things are no longer restricted to my family and community.
People come up to my parents and ask them to give me a chance and let me do what I want to do.
What's your music about?
I was upset about not being a privileged guy.
I haven't actually complained in life, because I feel I was privileged enough to at least have an iPad -- his music video Aafat! was made using an iPad in 2014.
There are boys in the gully who couldn't even dream of owning one.
My father works really hard so that his children can have few privileges too.
I got the opportunity to study in a convent school. The gully boys didn't even go to a municipal school.
But there were things that I was upset about... like people not giving proper education to their children, people ruining the name of a community by doing wrong things, police brutality, women getting assaulted in my locality. And all these things come out through my songs.
My music makes it possible for me to share my feelings and express myself. And when I do that, people can relate to it.
You take really huge breaks between the release of your songs? Why does that happen?
That's not resting at all. I feel like a lost warrior when I release a song and keep quiet. It is the worst feeling for a rapper like me.
But it happened because I didn't have a proper management or the resources to release a song properly.
So I used to keep quiet and search for those resources. I take time to research and then release a song.
Now, I feel blessed to finally have a team and that's why I can release songs faster.
WATCH: Naezy raps his heart out. Exclusive to Rediff.com
Staying true to music and the underground rap scene
It is going to be really difficult. Where I am right now, I can actually see tough times ahead, especially given the industry and the place I am coming from.
But as people say when you are strong, you'll change things where you go.
My attempt is be to change the system here.
When I am approached by a Bollywood producer, I am not going to listen to him throughout.
I am going to give him my inputs and hopefully it is going to work.
I feel the journey ahead is going to be really hard. But I am ready for it.
Sometime I think I should sacrifice a bit thinking of keeping a good balance.
There are times when I do a commercial song, but release two underground songs too which are meant to be the core Naezy.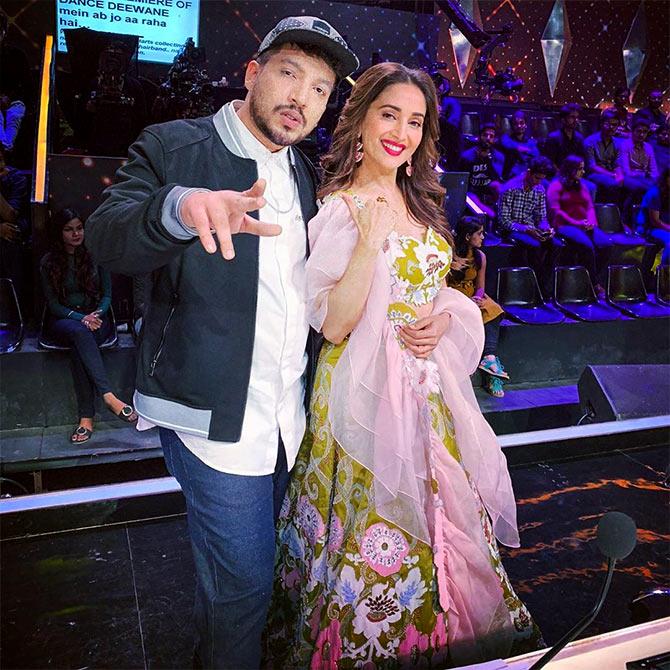 What is the core Naezy about?
It is about the real stuff.
It is not fictionalised.
It is not sold out.
It is about speaking the truth and is not scared of anyone.
It is bold.
It is not scared of allegations, the government or the system.
It is the blunt truth.
Your advice to the next gully boy?
Live in the moment. I don't believe that apna time aayega (your time will come).
Apna time aa chuka hain (your time is here).
(If you want to) wait for the right time, you'll just be waiting.
With my first song Aafat!, that's what I thought.
I couldn't just keep waiting for people to come and help me.
Believe in yourself and use the resources you have to create the best music.
As for the underground rappers, they need to keep working and trust themselves.
It is not easy to survive even after you have made it.
They need to work hard on their skills, keep listening to different music and keep doing what they are doing.