Experts believe modifying the placement model is a good decision given the changes that campus recruitment has undergone globally, says Vinay Umarji.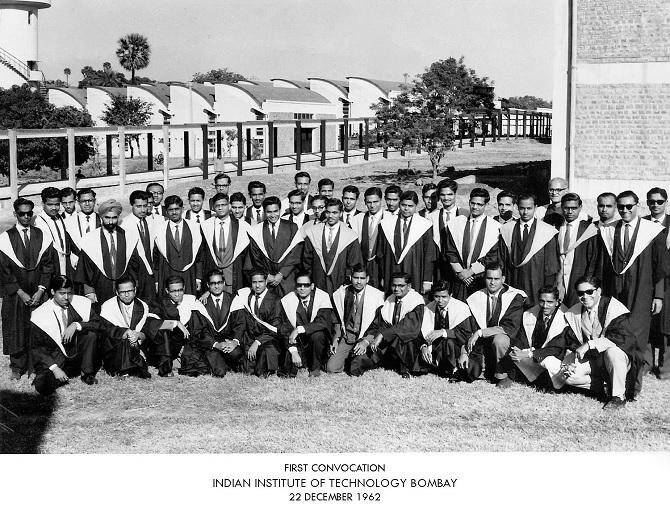 In a bid to ease the pressure on students in their final year, the Indian Institutes of Technology are mulling over a rejig in their placement model.
Faculty members have been sharing their feedback with the IIT placement committees on how the rigorous process that takes place close to the end of term cuts into students' academic work, causing them to under-perform at times.
The feedback has prompted the All IITs Placement Committee to try to find ways to streamline the placement model to reduce the burden on students.
"AIPC is trying to review the existing placement process under which students undergo a tiring process to get placed… AIPC is taking initiatives to collect information from stakeholders and then brainstorm on alternative models," said G P Raja Sekhar, chairman, career development centre, IIT Kharagpur and AIPC head.
The final placement process at most IITs begins on December 1.
The first few days sees a flurry of recruiters flying down to their campuses.
Some campuses have the concept of 'Slot Day Zero', in which the selection begins at midnight on December 1.
Companies eager to choose the best compete with one another and this results in multiple rounds of interviews for students.
While it's not known what alternative process will eventually be chosen, it could take some time to be introduced and won't be possible this year.
In the past, the idea of outsourcing the entire process to a third party has been aired. However, since campus placements are largely student-driven, this idea might militate against students taking a call on who to invite and when.
Experts believe modifying the placement model is a good decision given the changes that campus recruitment has undergone globally.
"The model of the employer coming to the campus and doing interviews is an old model. There could be more emphasis on summer internships leading to more reliance on pre-placement offers.
"Electronic assessment is also becoming popular where, over a month, at their leisure, students can complete the evaluation process," said Narayanan Ramaswamy, partner and leader for the education and skill development sector, KPMG India.
Further, according to Ramaswamy, simpler changes such as video conferences could go a long way to easing the pressure on both the college administration and students.
As it is, IITs encourage students to become entrepreneurs by pursuing their own business ideas and, as this grows, fewer and fewer students will in any case be involved in the placement process.
In the meantime, IITs are also looking to inject more transparency into the placement process, especially in terms of joining dates and the number of offers.
"AIPC is strengthening the guidelines to be followed at both ends. In particular, a support system is needed when companies go for a deferred joining date or revoke offers," Raja Sekhar added.
In the past, IITs have altered the rules, such as relaxing the 'one student one offer' norm.
Introduced in the wake of recruiters such as Flipkart deferring joining dates, IITs allowed students to sit for multiple interviews to ensure they had ample offers in hand.
Relief to students
Faculty says current placement model cuts into students' academics
Present model sees flurry of recruiters visiting in a short span
Experts call for laying emphasis on PPOs, use of IT infra
IITs also look to ensure more transparency in recruitment