Celebrities use their voice to help those suffering from domestic abuse.
Every one has their own lockdown story of woe.
Of catering to the family's needs for weeks on end, without a break.
Of a financial crunch.
Of missing the freedom to step out.
Of not being able to spend an evening with friends.
Of being stuck away from home.
But there is a dark lockdown tragedy that is not being talked about. Not much anyway.
Of domestic abuse.
Of people, mainly women, being trapped at home with their abusers. With no where to go. No escape in sight.
Reports have suggested that cases of domestic violence have increased since March 24. The National Commission for Women has tweeted that it has recorded more than a 2x rise in complaints about gender-based violence since the lockdown began.
SNEHA, a Mumbai-based NGO that has been helping women facing domestic abuse since the last 20 years, has launched the #LockDownMeinLockUp challenge to throw light on this issue and raise funds to fight it.
In support, celebrities have been posting their images and taking on the identity of a domestic violence victim, with the following message.
'I am her voice today and the voices of the many victims of domestic abuse which are going unheard as they are locked up with their abusers in the lockdown. #LockDownMeinLockUp
'Rising number of cases have put tremendous pressure on the resources of SNEHA, an NGO that has been fighting domestic violence since 20 years.
'They need to raise funds to raise resources to tackle domestic violence.
'You can choose to lend your voice by clicking on @snehamumbai_official, pick a name from their page, post your image with the name you've picked, and donate via the link in the bio.'
Each celebrity has been nominating others to join the cause. And others have been joining in as well.
Here are some of the actors who have lent their voices to this cause:
Katrina Kaif.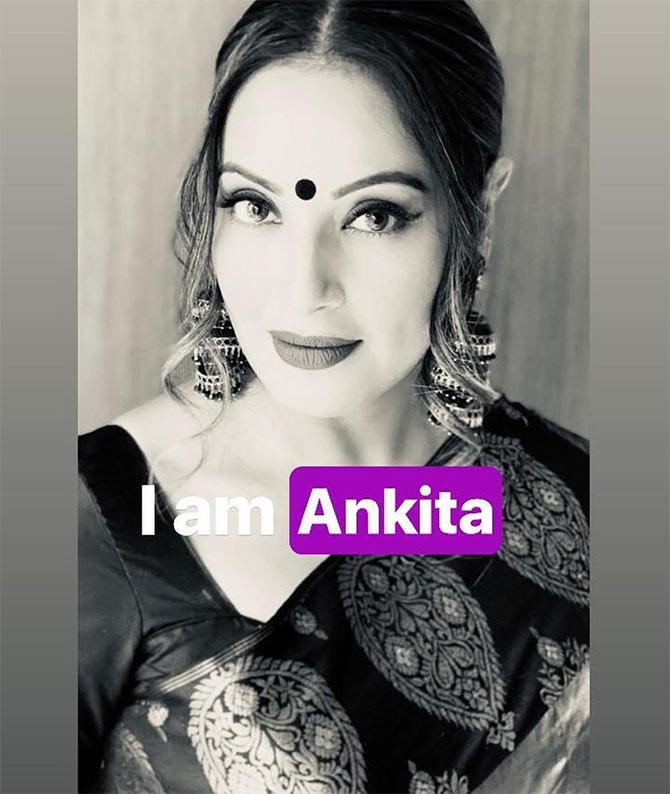 Bipasha Basu.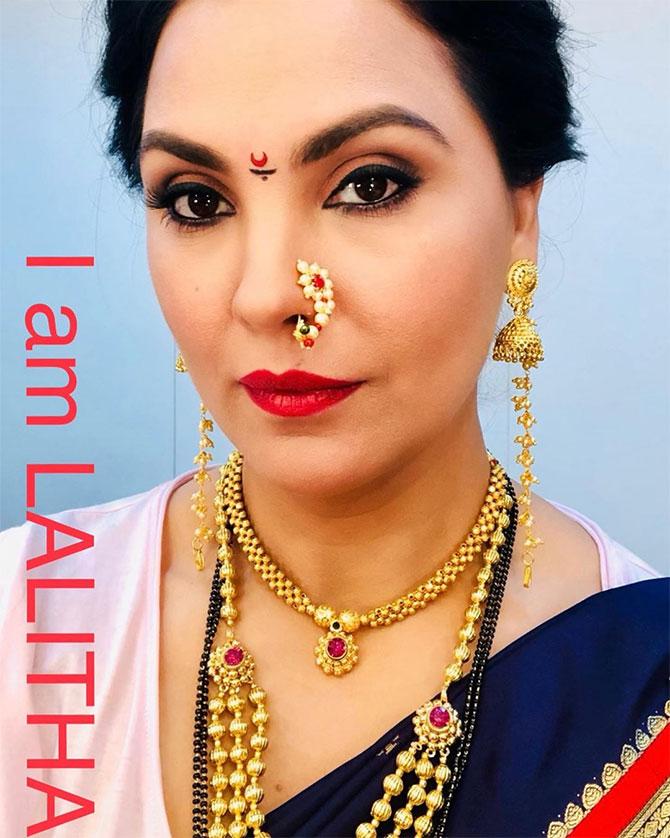 Lara Dutta Bhupathi.
Abhishek Bachchan.
Shilpa Shetty Kundra.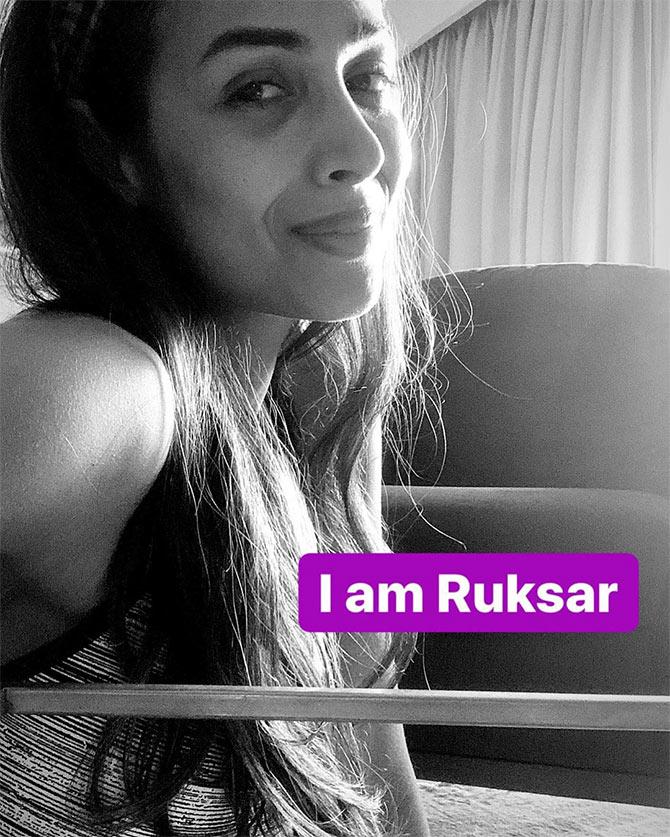 Malaika Arora.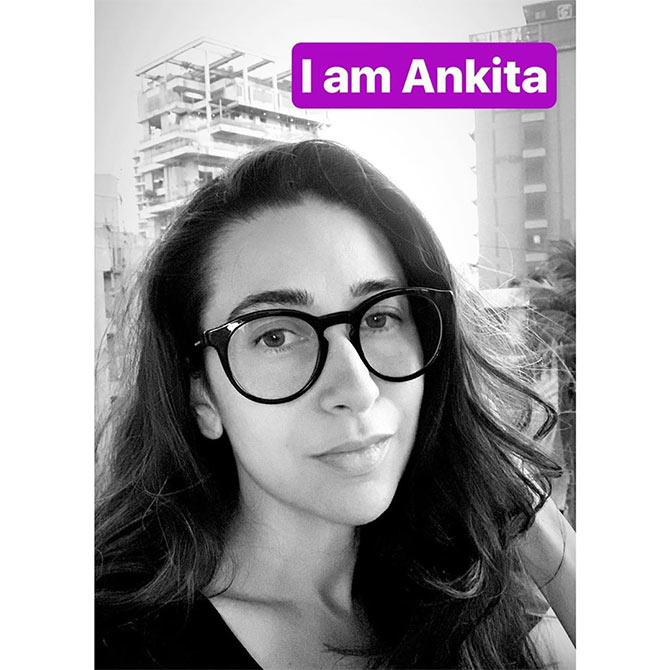 Karisma Kapoor.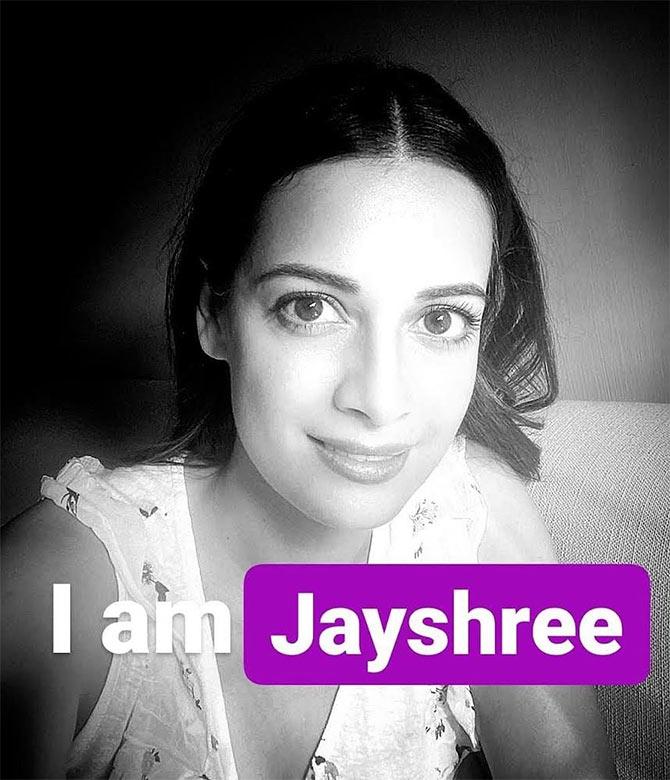 Dia Mirza.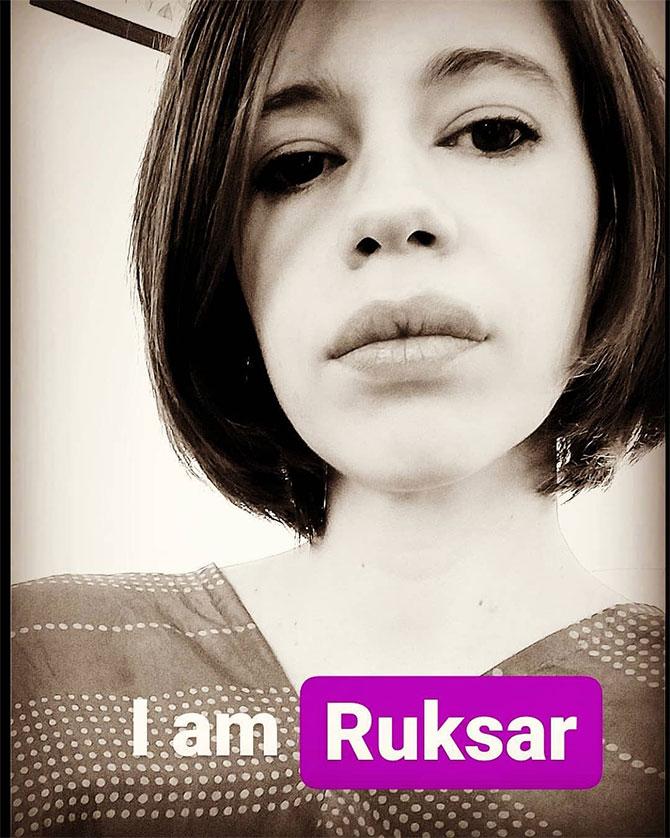 Kalki Koechlin.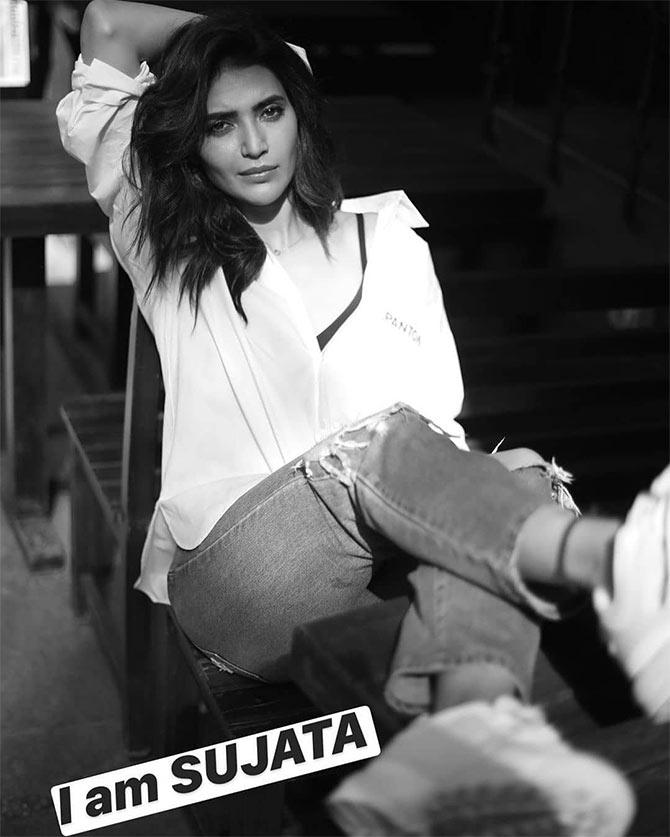 Karishma Tanna.
Models stepped in as well.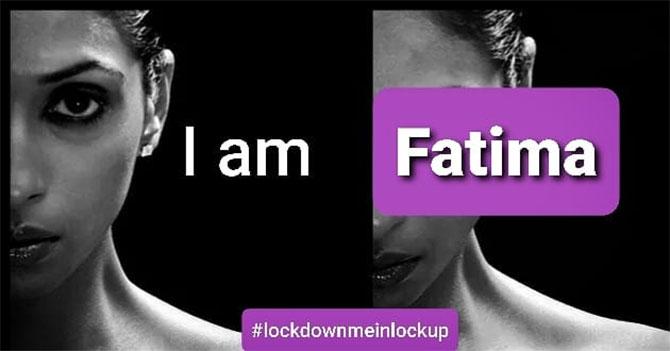 Sandhya Shetty.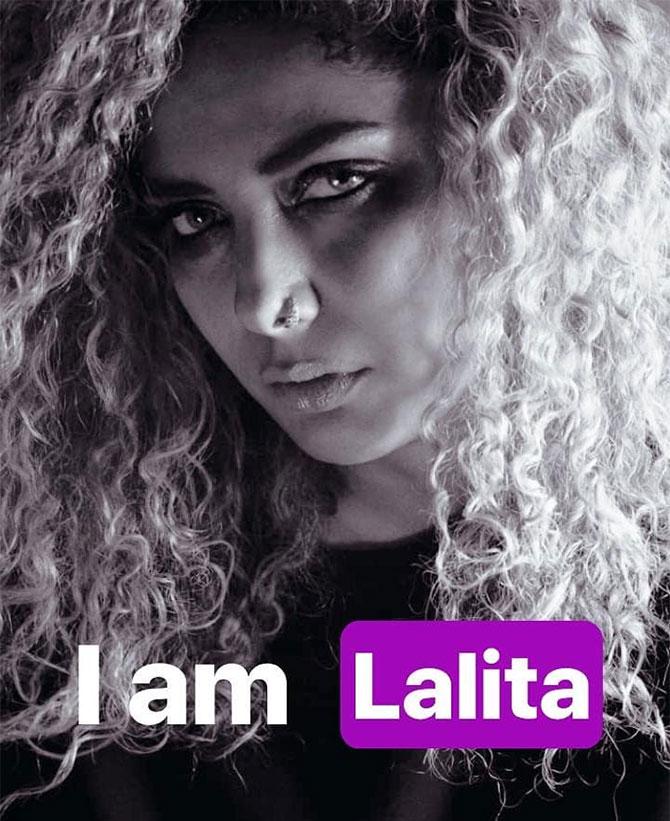 Diandra Soares.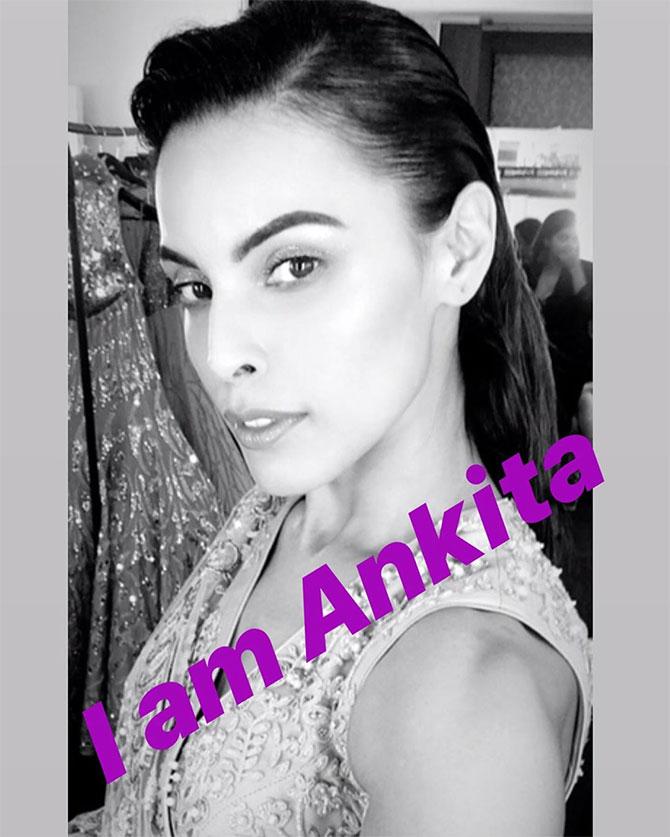 Deepti Gujral.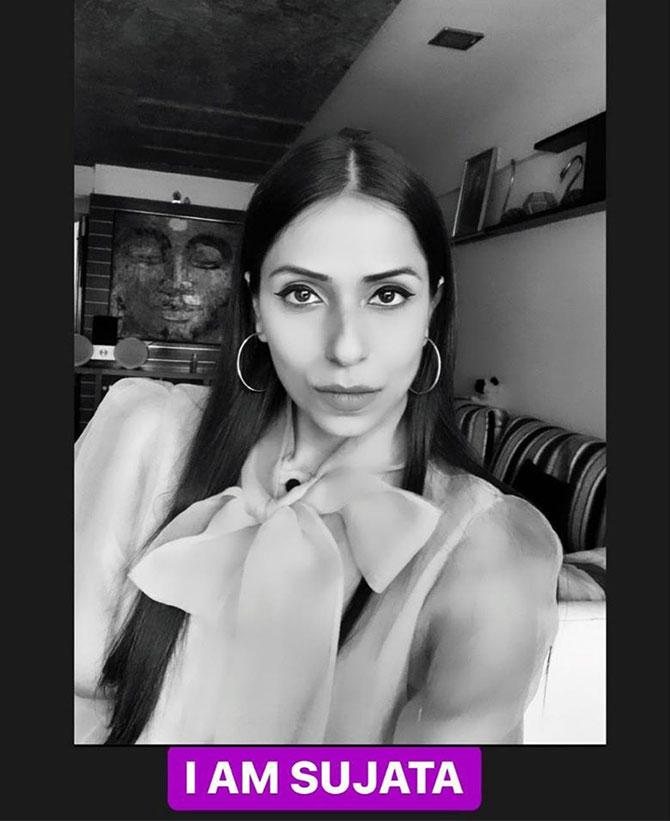 Candice Pinto.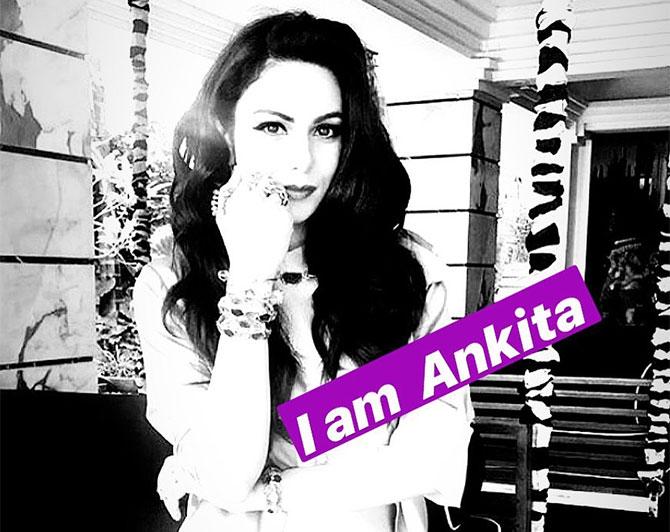 Anchal Kumar.