'My housemate lost his father just a day after he turned 22.'
'Because of the lockdown he couldn't do anything about it.'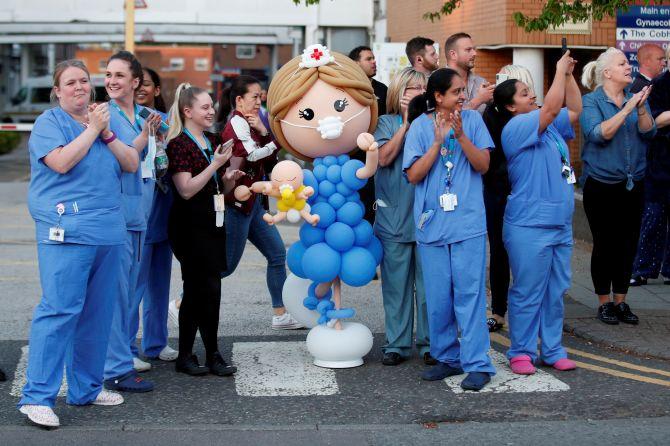 Sameer Dhore is pursuing his MBA in international business at the University of Greenwich, London. He is currently in the final year, what he terms his internship/placement year.
He hails from Navi Mumbai and has been in the UK since 2018. He was contemplating working in Britain to gain experience till COVID-19 struck the country and his future decisions are on hold.
Sameer is the president of the University of Greenwich Indian Society and also a national officer of the National Indian Students and Alumni Union, UK.
Ever since the pandemic began to escalate, both in Britain and India, he has been dealing with the queries of panicked, stranded Indian students, from all over the UK. Many were short of funds or food; some were surviving on just Maggi. Others were worried about their accommodation. All were anxious about their futures.
This is his account to Vaihayasi Pande Daniel/Rediff.com:
When the Government of India announced the nationwide lockdown in India, there were only two days (to plan a return) for anyone wanting to leave the UK for India.
Within no time the flight tickets were sold out. Prices were as high as 1,800 pounds, one way, economy class. Normally it is 300 to 400 pounds for a one way, economy class ticket. There were a lot of rumours spread about the flights. Even the airlines did not have proper information regarding travel to India. That's the reason why so many people were stranded.
Indian students are in a troublesome situation here in the UK.
I wouldn't say all Indian students are, but there are many who are facing some sort of problem or another.
Till today, I have been contacted, and spoken to, to at least 400 Indians, including tourists, as well.
My housemate lost his father just a day after he turned 22. He was crying a lot and was so depressed. Because of the lockdown he couldn't do anything about it.
There was another case of a tourist who had come to the UK for only 10 days. But due to the lockdown, they were stuck here for over a month and were running out of funds. Hotels were overcharging them for their unplanned stay, making their time in the UK very difficult.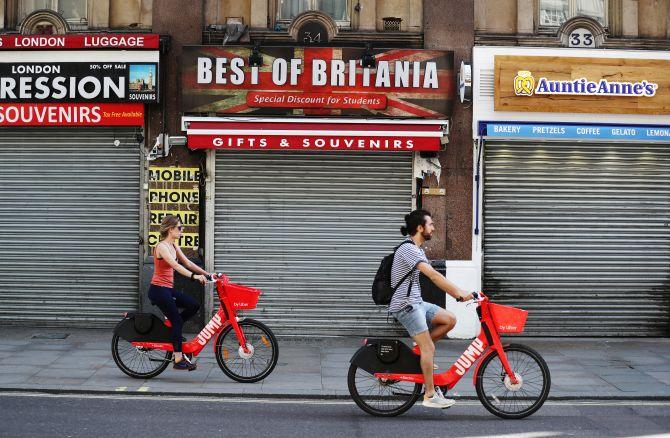 Initially students were using their savings, or borrowing from friends, to support themselves ie to feed themselves, buy groceries and for other expenses (like laundromat/laundry etc and transport costs if, in an emergency, they needed to move to find new accommodation). Some were so short of food, till NISAU reached out to them, and were surviving on packets of Maggi.
Some students, who lost their jobs, were covered by Britian's Job Retention Scheme.
But not everyone was so fortunate. Other students had 'cash in hand' jobs or were on 'zero hour contract worker' basis.
As soon as the lockdown was declared, the UK government announced 'a complete ban on eviction and additional protection for renters'. That is a sort of relaxation for tenants as well as landlords. That allowed them to have a place to stay even if they could not afford the rent.
All of the problems that these students are facing because of COVID-19 are not going to be solved (so easily). But some problems might get solved, if specially scheduled flights are arranged for stranded Indians. Also, university and student unions are helping them out in whichever way possible.
I have not come across any student who has family in the UK. Almost everyone's families are in India. Communication is not a problem. Calling is affordable in the UK; also you can make WhatsApp calls home.
Many students are facing issues with their studies with their classes being shifted on online and examinations happening online. Just before the lockdown there was a strike of UK university staff too (across 74 campuses in February).
It's really a task now for an international student to find an internship in the UK. Many lost their internships as well.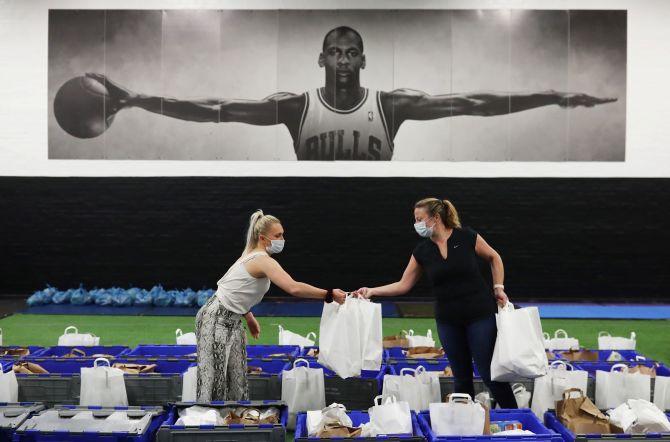 NISAU, as an organisation, is helping them in almost every way. We are working closely with the Indian high commission in London. We also have a dedicated COVID response team.
The organisation has set up nearly 60 WhatsApp groups of Indian students covering the length and breadth of Britain, where we post advisories and new or important updates.
We have a 24/7 helpline. We provide assistance with food, accommodation, and answers to queries regarding travel.
NISAU sorts out accommodation issues, leasing with SUs (student unions) and landlords, if needed.
HomeAwayFromHome, a dedicated Facebook platform has been launched by us. Its purpose is to bring students together and to participate in fun activities. Mental health support was also provided by professionals.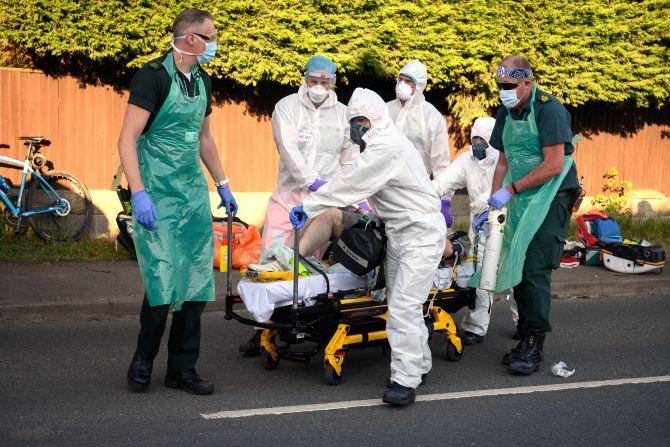 The UK government has taken very swift action to help these students. As a result, they are not homeless, in spite of the financial issues. The government's job retention scheme helped many students.
A relaxation was announced by the UK home office on visas. Those whose visas are near expiry or will expire in this COVID-19 period, will not be penalised and an extension till May 31, was declared.
The Indian embassy is also helping stranded Indians. We have requested that a dedicated COVID-19 hardship fund be set up for vulnerable and needy stranded Indians
Not everyone is healthy, mentally. But students are not sick with COVID-19 -- there might be a few.
At the very initial stages of this pandemic, when even a lockdown had not been announced in the UK, I was asked to work from home, as it was a matter of health and safety.
Then things started changing.
Personally speaking, it was really very depressing. I started getting a dull feeling.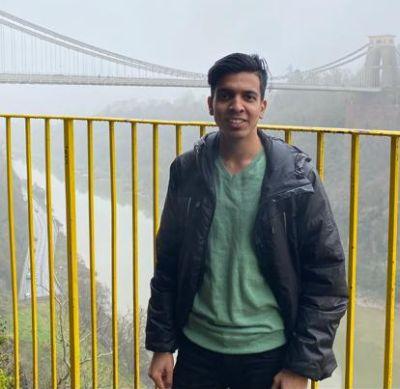 There was a need to stay in the house all day long, working. I was not used to it. It was difficult to adopt the habit of sitting in one place for eight hours. That's quite unlike the atmosphere in the office.
As the cases of the COVID-19 began rising here, my family started calling me three or four times a day, to make sure that I am at home and well. They were really worried and in a panic.
The matter became much more serious when a positive case was found just next door!
Long story short, being away from your loved ones and not being be able to meet them, when you want to, during the outbreak of this deadly virus, gives you nightmares.
And you have to get through all this, along with studies, internships and homesickness. It is really not an easy task to deal with.