We asked you, dear readers, to tell us how you are preparing yourself for the dark economic days ahead.
Felcy Pinto, who works as an HR coordinator, shares her story: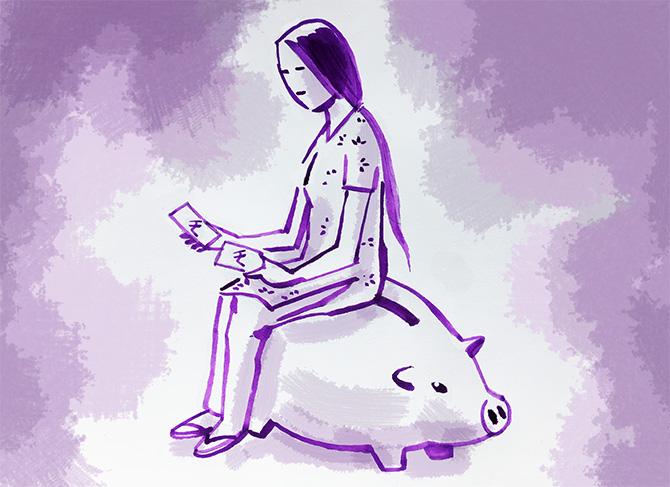 Tough times ahead. April onward, there will be no salary.
I need to be positive and so I have been at my best with my son and daughter.
During this lockdown period, I have cooked various dishes for them from the ingredients that were available in the fridge.
I have trimmed down my budget considerably by cutting down on meat, dairy products, fish and other eatables. I now cook more of lentils, khichdi and salads.
I have a habit of saving some amount of my salary in a RD (recurring deposit) account. This has come as a big relief for me as my annual RD in which I invested Rs 3,000 per month will mature in the third week of this month.
So I will have enough money to survive for the next three months -- at least till August.
Hopefully, life should be back to normal by August. That is, if my organisation allows me to open the office because I am the only staff in their India office located in Mumbai.
Illustration: Dominic Xavier/Rediff.com
---
How are you financially preparing for the dark days ahead?
Share your plans with us at getahead@rediff.co.in. Do share your name, age and profession with us. Please mention MY POST-COVID FINANCIAL PLAN in the subject line.