We asked you, Dear Readers, to tell us how you spent the lockdown and share your best memories with us.
Manish S Shah, from Doha, Qatar, shares his story: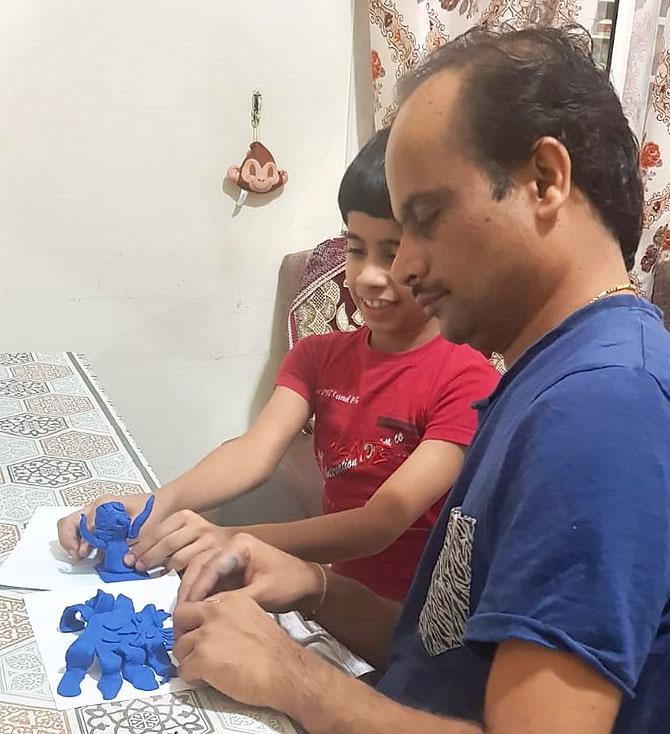 In Qatar, we didn't face a complete lockdown. But most of us were working from home.
My 8-year-old son Atharva's school was shut down towards the end of March.
As a family, we sat down together and planned to utilise this time for some productive purpose.
In fact we turned the lockdown into a 'look up' period.
We scheduled our days in a healthy way. We would wake up early and walk around in our compound to get our daily dose of Vitamin D. This is something we usually missed on our regular days either due to work or school.
I have always wanted to master playing chess. In the lockdown, I played with Atharva who is being trained professionally. He even taught me some tricks.
We enjoyed playing indoor games like UNO and carrom as well.
I finished reading three books namely 438 days by J Franklin, You Can Win by Shiv Khera and Mud, Sweat and Tears by Bear Grylls. These books highlighted survival techniques in extreme circumstances and how to win over tough situations.
I also tried cooking cauliflower curry, nut green salad, tofu salad and mouthwatering street food like sev puri and vada pav.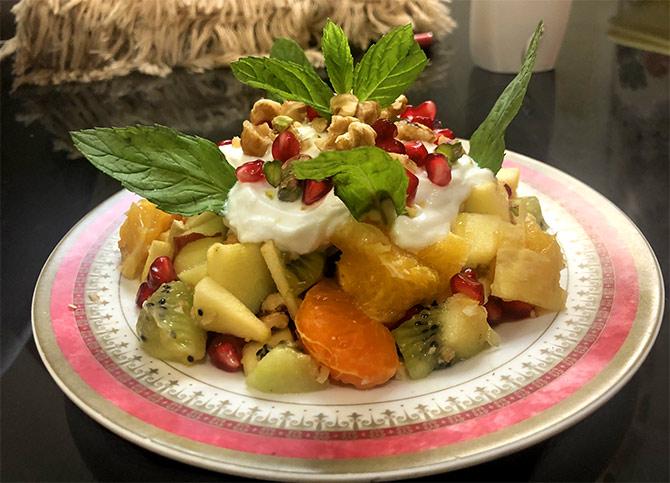 Our afternoons were spent either drawing, painting, pencil shading along with Atharva who enjoyed water colour painting.
We also tried clay modelling and sculpting.
Since all relatives were available at home, we organised e-get together and played innovative Antakshari, treasure hunt, musical housie, Bollywood Paheli and more.
It was fun for both kids and elders. In fact it has become a routine we follow every Saturday. We've decided to continue the same even post lockdown.
We also spent time sharing household chores like cleaning, cutting vegetables and sorting our wardrobes.
Apart from online school programmes and chess coaching, Atharva took time to know about more about current pandemic like how, what, why etc which got resolved through different platforms online.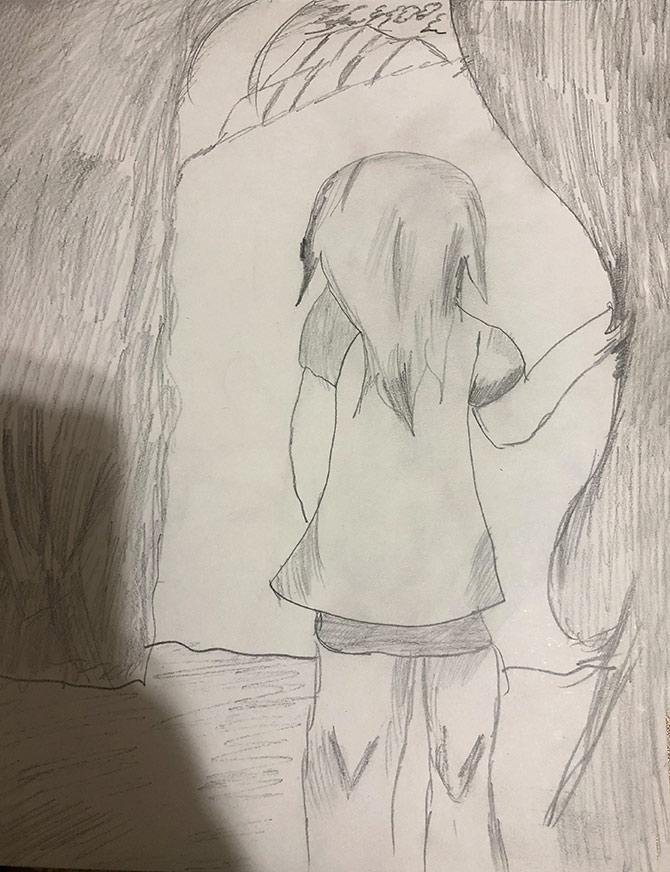 The last few weeks gave us the opportunity to pause our rather hectic lives and rethink our goals.
When the lockdown began, we were worried how we'd get past this phase, but now it appears time is too short and we have so much more to accomplish.
Let's all work together, stay together, stay safe at home to defeat coronavirus and contribute towards making this world a beautiful, disease-free place to live and enjoy.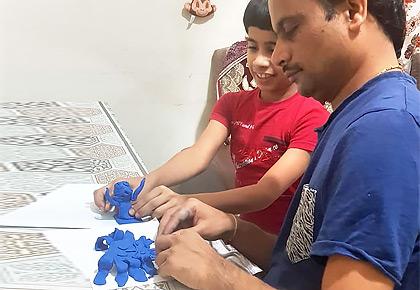 ---
It has been more than a month since The Lockdown began.
How have you spent these days?
Share the highlights with us through pictures and videos and the best ones will be published right here.
You can mail your most interesting, funny, sad, even angry lockdown moments via stories, pictures and videos to getahead@rediff.co.in. Please mention MY MONTH-LONG LOCKDOWN STORY in the subject line.
Don't forget to mention your name, age and where you stay.