We asked you, Dear Readers, to tell us how you spent the lockdown and share your best memories with us.
'My five-year-old grandson Arjun enthusiastically helps in jhadoo pocha, putting clothes in the washing machine, drying and then folding them up,' says Dr Veena Adige.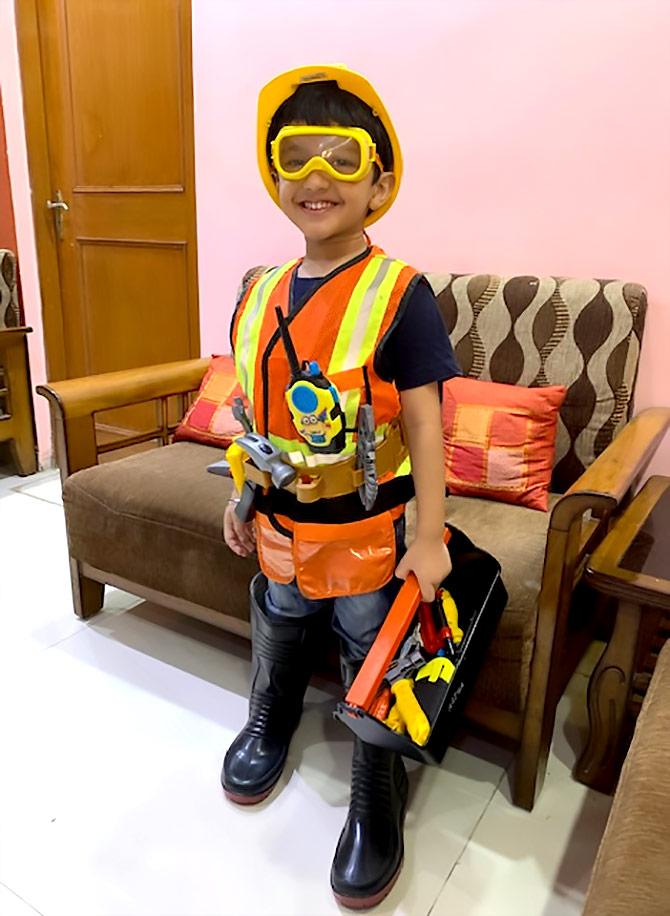 Based on your perspective, a glass filled half with water can be seen as half empty or half full.
Similarly, the mandatory lockdown all over the world can be seen either in a positive or a negative manner.
We must remember it is for our own good; to prevent infection from spreading. And if it can be done by just staying at home, it has to be done.
Our nine-year-old group of friends, popularly known as GSB Vsisters have used this time of lockdown for the best possible ventures.
We have exhibited our culinary skills, exchanged recipes and helped others.
Preparing an average of four meals a day for all the family members, with no maid to help, is a challenging job. Hence more recipes, the better it is.
Hobbies like knitting, embroidery, drawing, painting and other skills that were otherwise forgotten have now surfaced.
Designs were being exchanged over WhatsApp and other social media.
It is astonishing to note how we have come up with infinite skills that were once relegated to the background.
Usually after Sansar Padva (a spring festival) we would have 24x7 Ram naam saptah(religious chanting) which used to be held in Wadala, north central Mumbai.
This time, we downloaded an app in which eight of us could login at the same time. We chanted Ram Naam till Ram Navami together, though not continuously.
We had bhajan singing and spiritual discourses. It gave us a sense of fulfillment, togetherness and companionship.
We also organised a fancy dress contest where all our family members could dress up at home and post the pics on Facebook.
We had about 35 interesting and innovative entries.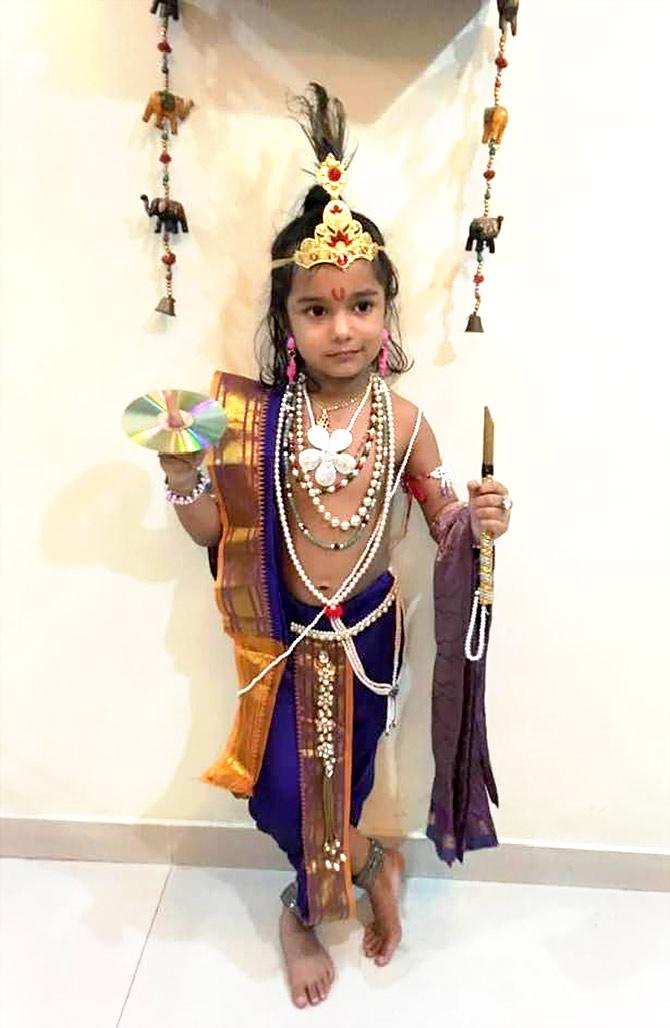 Our children also took to social media to display their drawing and painting skills, attend virtual dance and singing classes, talk to their classmates during the extended vacation and generally have a satisfying time.
Five year olds who are too old to play with dolls or cars, and too young to read, have developed their own version of playing during these trying times.
My five-year-old grandson Arjun enthusiastically helps in jhadoo pocha (mopping and cleaning), putting clothes in the washing machine, drying and then folding them up.
He has utilised his time in playing jal tarang (using steel utensils with varying levels of water to create music), balancing steel glasses in a pyramid form and video calling his friends.
In these 40 days, not once did he say he wants to go out. His parents are working from home and he divides his time between them and us, his grandparents.
He knows the importance of staying at home, social distancing and using a face mask.
Previously Arjun used to run to open the door for people. Now he is quiet and talks to people from a distance.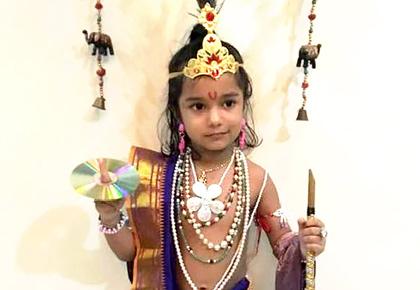 ---
It has been more than a month since The Lockdown began.
How have you spent these days?
Share the highlights with us through pictures and videos and the best ones will be published right here.
You can mail your most interesting, funny, sad, even angry lockdown moments via stories, pictures and videos to getahead@rediff.co.in. Please mention MY MONTH-LONG LOCKDOWN STORY in the subject line.
Don't forget to mention your name, age and where you stay.