We asked you, Dear Readers, to tell us how you spent the lockdown and share your best memories with us.
Vinita, 39, a resident of Gurugram, shares her learnings: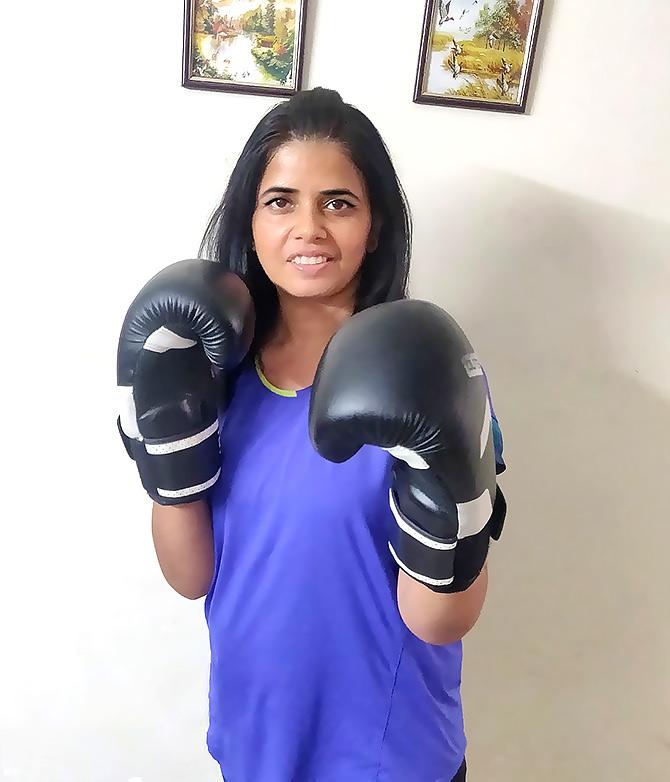 Yes, life is beautiful. But I hardly ever cared to notice it.
This lockdown has taught me that the best things in life are free: Love, laughter, friends, family, nature.
Here are five things I learnt from the lockdown:
1. I learnt to seek joy in the simple things of life.
Every day I enjoyed watching early sunrise from my home.
2. I have had the opportunity to spend quality time with my family.
We watched some great movies, played board games, shared jokes and chatted for long hours.
This is something which we had not done together since a long time.
3. I am a fitness freak and like to learn new skills.
This time my instructor was none other than my 14-year-old boxer son who is training me well into boxing.
Please check out this video below:
4. While I am taking care of my physical health, all these years, I have never worked on my mental health.
This lockdown provided me the wonderful opportunity to complete a 7 day online Rajyoga meditation course.
Now it's a habit. I start my day with meditation.
5. I connected with relatives, friends, old classmates after a long, long time.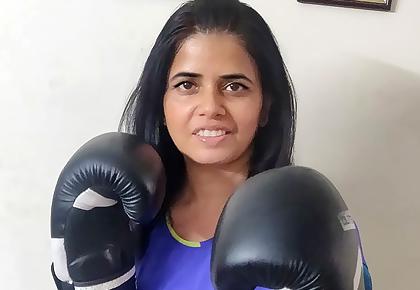 ---
It has been more than a month since The Lockdown began.
How have you spent these days?
Share the highlights with us through pictures and videos and the best ones will be published right here.
You can mail your most interesting, funny, sad, even angry lockdown moments via stories, pictures and videos to getahead@rediff.co.in. Please mention MY MONTH-LONG LOCKDOWN STORY in the subject line.
Don't forget to mention your name, age and where you stay.