Your boss is still monitoring your performance on the job while you are operating from home.
Do not consider WFH as a holiday or a time to relax, says Narayan Mahadevan.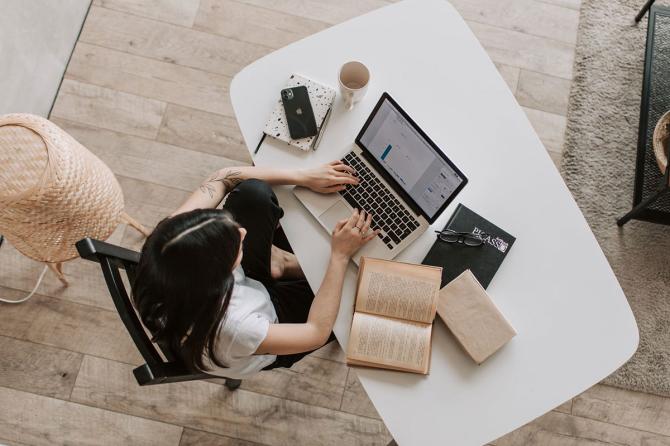 COVID-19 has caused obvious changes to most aspects of everyday life including how we all work from home.
While some offices have resumed with minimal staff and follow strict guidelines, a vast majority of organisations continue to work in the new normal.
Companies like Twitter, Square, Facebook and several IT majors have already permitted a permanent remote working for their employees at least till the end of the year.
The new normal has broken constraints of an office cubicle and created a sense of freedom that previously did not exist.
WFH opened up a door to an exciting new world that gives us a sense of comfort in the work we do.
For those of you who may have recently joined the workforce, here are some tips on how to sail through WFH while staying productive.
DOs:
Set timings: It is crucial to set regular work timings and stick to it in order to remain productive. Snoozing your morning alarm will throw your schedule out of the window.
Create a to-do list: Make a list of the work you need to complete for the day and try to accomplish it. This will help you stay focussed.
Plan ahead: Plan a break time and do not deviate. This will enable you to finish your tasks efficiently and consistently while having time for personal tasks. You shouldn't feel mentally or physically exhausted by the end of the day.
Communicate: Constant communication with your boss/supervisor and co-workers will help make the process a smooth one. So, don't hesitate to connect whenever you get time.
Create boundaries: Though you are working from home, make sure you limit distractions by setting boundaries for your family and friends. Use headphones for calls and better audibility.
Stay organised: Use apps like Google docs to stay organized and on schedule. Maintain folders to avoid last minute confusion. It is one skill that counts.
Backup plan: Faulty internet connection or power outage can hamper your work. So make sure you have a perfect backup plan in place to prevent your work from getting hindered.
Have a dedicated workspace: Have a dedicated workspace where you can work efficiently and comfortably. Working from a common area will shift your focus to everything insignificant.
While these pointers may seem well on paper, WFH is not completely problem-free. It has some shortcomings that can frustrate you and affect your productivity.
Here are some things you need to avoid:
DON'Ts:
Avoid personal work: Set your personal work aside during your work hours. Or else, it may lead to delays and slips in your deliverables at work.
Don't procrastinate: Even if you have a project that isn't due for another week, make sure you aren't waiting until the last minute to meet your deadlines. Your big plans may succumb to last minute technical glitches.
Don't allow your e-mail to become a distraction: While it's important to check your e-mail throughout the day, be sure to dedicate a specific time for it. E-mails should not become a source of distraction when you are with your family.
Don't let your work day slip away: It s important to create an inflexible and strict routine which you can stick to. Make a schedule that allows you to be productive.
Avoid personal calls while working: It's okay for you to break away for a few minutes in order to take a personal call or make one. But it is important to set a time limit for the same.
Don't bother with dressing style: If your job doesn't require you to conduct video calls or otherwise be seen by others, there is absolutely no point in changing from your pyjamas into work clothes every morning. Trust me, this can save you a lot of time.
Don't treat WFH as a vacation/holiday: Your boss is still monitoring your performance on the job while you are operating from home. Work with sincerity and adhere to the deadlines for deliverables. Do not consider it as a holiday or a time to relax.
Don't let social media sidetrack you: It's tempting to have tabs open from Twitter, Facebook and Instagram on your personal computer. However, social media can stretch your workday if you let it, ultimately affecting your work-life balance.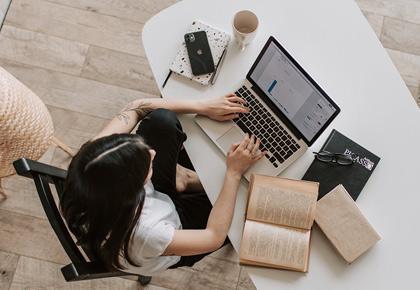 ---
Narayan Mahadevan is founder, BridgeLabz, an incubator that aims to bridge the employability gap.